Invest in a New Roof with Roofing Installation in Granger Indiana
Energy Efficient Replacements is your local roofing contractor for Granger, IN and other communities in Michiana. We provide high-quality roofing materials and professional workmanship on both residential and commercial roofing systems. Year after year, our specialists replace hundreds of residential roofs from complete shingle replacement to top-to-bottom roof installation. Working with top names in the industry, we guarantee long-lasting products and certified installation services to give you peace of mind that your roof will last for decades. For a free estimate on your upcoming home improvement project, reach out to our team and we'll schedule a consultation to discuss your roofing needs.
Energy Efficient Replacements has served Michiana homeowners since 2003. With all of our roofing projects, we provide professional, personalized service, and conscientious workmanship for quality results every time. Whether you need your roof torn off and replaced or you need immediate storm damage repair, you can count on our experienced team to inspect and restore your roofing system as quickly and efficiently as possible. Our roofing services provide long-term results and benefits to residential homes including: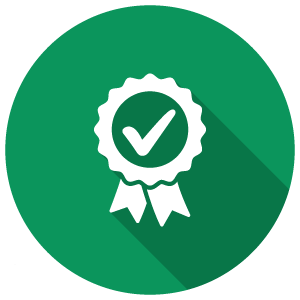 Is your outdated roof causing your home to lack in appearance? Improve your curb appeal with high-quality roof replacement services from our full-service roofers.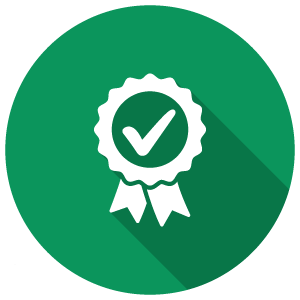 Installing a new roof and shingles greatly increases the energy-efficiency of your HVAC systems. Avoid overpaying on your energy bill with a new roof installation.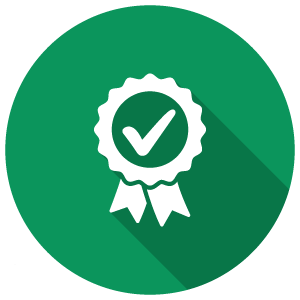 Replacing your roof guarantees an increase in the value of your home. A quality roof shows potential home buyer that your property is well cared for and maintained.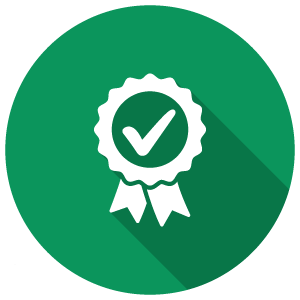 If your roof has missing shingles or cracks in your foundation, your home's safety could be jeopardized. Protect your home with our roof installation services.
Every one of our roofing services starts with a thorough inspection. Our roofers look for signs that your roof is no longer operating efficiently from leaks and missing shingles to poor ventilation or mold growth. If you notice any of these signs, there may be underlying issues that need to be addressed by an industry professional. Energy Efficient Replacements in Granger, IN offers new roof installation when your shingles and roofing system are beyond repair. With over 20 years of experience, our team is the top choice for local homeowners that require a roofing installation service. Every layer of your new roof with be installed with high-quality, long-lasting products that are guaranteed to withstand natural weather conditions for decades. Get a free quote on your roofing installation project today.
The average lifespan for a newly installed roof with high-quality products is upwards of forty years. When your outdated roof starts causing issues such as leaking, missing shingles, or mold growth, it may be time for a roofing replacement service. With advancements in asphalt shingle manufacturing over the last few years, roofing products are now made with high-end technology and precision to make your roofing system last for decades with lifetime warranties, which we pass on to our customers. Older roofs have a lifespan of only twenty years. Even if the shingle package stated that they were thirty-year shingles at the time of installation, this is meaningless if the installation was not up to code. Energy Efficient Replacements offers long-lasting roofing replacement for residential homes in the Michiana and Granger, IN area. Get a free quote and information on the next steps regarding your roof replacement service.
Our experts believe that in order for a roof installation to be successful, we must begin with a blank slate. We don't want to install new roofing over old, damaged, or rotting material. As a result, we provide highly specialized roof tear-off services. While this process takes longer than the average roof replacement, the end results are well worth it. Our highly trained technicians will carefully remove all of your old shingles and look for any other issues that may be lurking beneath them. This procedure enables our experts to be as thorough as possible in determining whether you require any additional services to have a truly healthy and functional home. Get an estimate on our roof tear-off services in Granger, IN.
Energy Efficient Replacements offers a complete line of roofing services. From roofing repair and replacement to roof tear-offs and roofing installation, there's nothing our team can't do when it comes to your roofing system. Beyond roof installation, we provide continuous maintenance for residential properties with our roof services. Of all the roofing contractors in Michiana, you can trust that our roofing services are among the most thorough. With over 20 years of industry experience, you can guarantee high-quality results, long-lasting products, and precise installation for decades of protection. Whether your roof needs to be replaced or you're installing a new roof from the ground up, you can count on us every step of the way.
Frequently Asked Questions
Answers to Your Questions About Replacing Your Roofing
Before contacting a professional roofer, many homeowners conduct research to become well-informed about the roofing installation process. To make sure you're asking the right questions, visit our Frequently Asked Questions page to see if you can find answers to your roofing questions. If you can't find your question or a helpful answer, our industry experts would be happy to help you in any way we can.
How Do I Know if I Need a New Roof?
You may need new roof if… You have cracked shingles, loose or missing shingles, and damage around skylights and chimneys.
What is an Ice and Water Shield, is It Important?
An ice and water shield is a piece of material used to help protect your roof decking if water gets underneath.
How Do I Know if My Roof is Leaking? And If It is, What Do I Do?
To know if your roof is leaking, you'll want to check your ceiling for any water spots, if you see any discolored spots most likely your roof is leaking.
If your roof has a leak, call energy efficient replacements to determine if you need to replace your roof!
Can I Put New Shingles Over an Existing Layer of Shingles?
You should not place new shingles over old shingles, you will get the most longevity if you completely tear off the old and reinstall with new.
How Long Should a New Roof Last?
A new roof should last on the home for about 20 to 50 years.
Does My New Roof Have a Warranty?
Yes! The shingles are covered under manufacturer warranty.