Double-Hung Window Installation Contractor in Granger Indiana
Energy Efficient Replacements provides modern, long-lasting window options for your residential home in the Granger, IN area. Our double-hung windows provide homeowners with complete control over the airflow entering their home while also being energy efficient and simple to maintain. With more than 20 years of industry experience, you can rely on our team to provide dependable window installation and replacement services from industry professionals. All of our double-hung windows come with a lifetime warranty, no questions asked, giving you peace of mind year after year. To learn more about our double-hung window options, contact our team today.
Double-hung windows are one of the most popular choices for homeowners in the Michiana area. These windows are designed with two sashes that are stacked on top of one another for traditional design and maximum convenience. One of the best features of our double-hung windows includes their ability to open and tilt both inward and outward for easy maintenance and added ventilation in your home. If you're looking for windows that are easy to operate, maintain, and offer durable locking systems for peace of mind, double-hung windows from Energy Efficient Replacements are the way to go. Learn more about our double-hung windows when you contact our team in Granger, IN.
Energy Efficient Replacements offers premium double-hung home windows made out of high-quality materials that are built to last. Our double-hung windows are the most popular window types for homeowners in and around the Michiana area. Easily operated from the bottom or top, our double-hung window replacements are easy to clean and maintain while capturing the desired look of traditional window frames. Wondering if you should choose double-hung windows for your home? Here's why you should!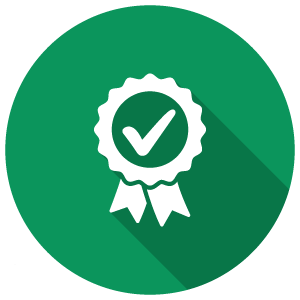 With two operable sashes, double-hung windows offer increased ventilation for natural airflow throughout your home and mold and mildew prevention.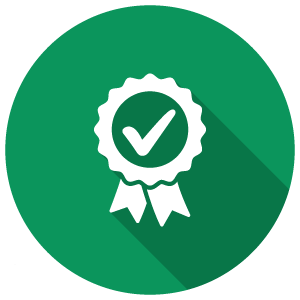 Double-hung windows are easy to maintain due to their top and bottom sashes that tilt inwards. This allows for easy cleaning and seasonal maintenance.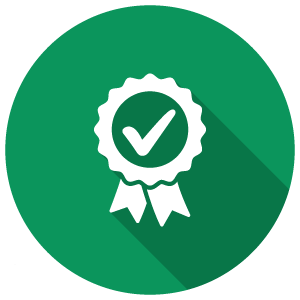 Add value to your home with a double-hung window replacement. These windows are highly requested for homes due to their modern accessories and appearance.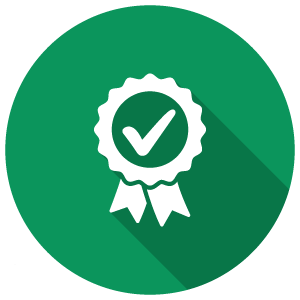 Lowers Monthly Energy Bill
Our double-hung windows are insulated, making them a great choice for homeowners that want energy-efficient options to lower their monthly bills.
Double Hung Window Features
One of the reasons why double-hung windows are so popular for homes in the Michiana area is due to their incredible features and benefits. Energy Efficient Replacements works with industry experts to supply award-winning double-hung window designs that come with lifetime warranties to our Granger, IN customers. Made of long-lasting FiberCore material, our brand-name double-hung windows offer unmatched results in durability, design, performance, and maintenance year after year. Not only will double-hung windows add value and character to your home, but each model comes with the following features:
FiberCore structural sash stiles for maximized strength.
DraftBlock triple weatherstripping seals for draft prevention.
Coved interior glazing bead & contoured life rails for easy operation.
Pre-tensioned, dual pulley balance system for worry-free operation.
Recessed, pick-resistant locks for added security and ventilation.
Extruded aluminum screen frame with heavy-duty aluminum corners.
Low profile tilt and ventilation latches for an easy-grip design and safety.
UltraCore polyurethane insulated windows that resist harsh weather changes.
SecureSeal meeting rail, UltraCore insulation, & a FiberCore structured sash rail.
Get Name-Brand Double-Hung Windows Granger Indiana
If you're looking for high-quality windows, Energy Efficient Replacements offers double-hung window installation year-round for Granger, IN residents. With over 20 years of industry experience, we know a thing or two about the best products on the market and what homeowners are looking for. For years, our double-hung windows from brands like Andersen® Windows & Doors and Sunrise® Windows & Doors have been the leading choice for residential homes in the Michiana area. Don't settle for cheap windows from uninsured companies; work with a team you can trust for lasting results and installation.
Frequently Asked Questions
Answers to Your Questions About Our Double-Hung Windows
We know just how time-consuming it can be to shop for new windows. With so many different frames, textures, and styles on the market, it's near impossible to narrow down a selection without the help of industry professionals. At Energy Efficient Replacements, we have put together a list of common questions our team gets asked about double-hung windows for their homes in Granger, IN. Read through real-life answers from our home improvement experts to simplify your window-shopping experience.
Can Double-Hung Windows Save Energy in My Home?
Absolutely. Our double-hung windows are some of the best products on the market for energy savings. Dual pane windows can dramatically reduce your monthly energy bill by helping to maintain the temperature of your home and allowing for maximum ventilation in the warmer months.
How Can I Clean Double-Hung Windows?
Cleaning double-hung windows can't get much easier. With tiled sashes that allow for your windows to swing inward and out of your home, maintenance has never been more efficient. Use warm water and dish soap or baking soda and vinegar to remove any dirt or debris from the window frames.
When Should I Upgrade to Double-Hung Windows?
If your home's windows are over 15-20 years old, are experiencing drafts, or you notice an increase in your monthly energy bill, it may be time to upgrade to double-hung windows. Our name-brand double-hung windows are guaranteed to last for well over a decade, require minimal maintenance, and can protect your home in a variety of weather conditions.
Can I Install Double Hung Windows in the Winter?
Yes! Double-hung windows, just like any other window style, can be installed in the winter. While there are more special steps that need to be taken to ensure product performance, our installation team is skilled at performing double-hung window installation 365 days a year!
Are Double Hung Windows Expensive?
Double-hung windows are becoming a highly sought-after product for homeowners. Currently, double-hung windows can start as low as $99 a unit depending on the style, finish, and installation rate of your local home improvement company. To determine the exact cost of replacing your windows with double-hung models, contact our team for a free in-home estimate.