Add Natural Light to Your Home with Picture Windows in Granger Indiana
If you've ever been in a room with picture windows, you'll know immediately why homeowners choose these fixed frames for their living spaces. Capturing the outdoors with floor-to-ceiling glass panels, picture windows are a stunning and affordable choice for your window replacement or window installation project. At Energy Efficient Replacements, we provide free estimates and design consultations to discuss your needs and budget for a stress-free home improvement project. From choosing the material of your frames to upgrades and features that are unique to your home, our professionals are the perfect choice for your window upgrade service in Michiana.
Replacing your old windows is a daunting project and can be stressful without the right team handling the job. Energy Efficient Replacements has over two decades of experience installing picture windows of all sizes for homes throughout Granger, IN and the surrounding areas. These large window panels have sleek frames, often taking up entire walls from floor to ceiling for maximum viewing space. Common sizes for picture windows can range anywhere from 2ft to 8ft tall and are installed with precision for safety and longevity. For custom measurements and a free estimate on your upcoming window project, reach out to our team to learn more about our picture window installation services.
Enjoy the versatility and stunning good looks of your new picture windows. Comfort comes standard with picture window installation, making your living spaces insulated no matter the temperature or season. Say good-bye to uncomfortable drafts, broken hinges, and costly repairs when you choose picture windows for your home in Granger, IN. Here are a few reasons why our homeowners love their picture windows.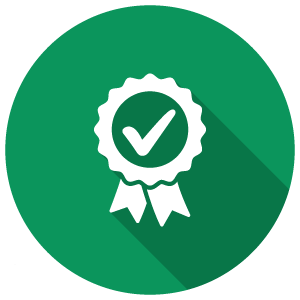 Picture windows are made to take up excess space, making your home and living areas feel much larger. Open up your home with our picture window designs.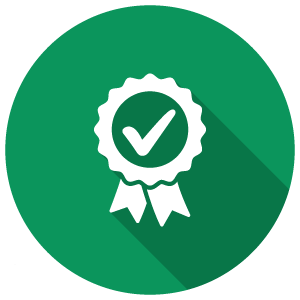 No mechanisms are needed for picture windows, making them an easy-to-install option for technicians and an affordable option for Granger, IN homeowners.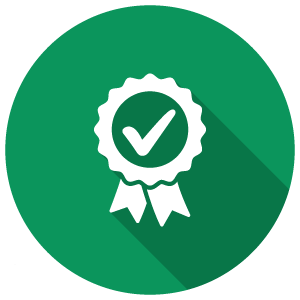 Personalize your picture window with custom sizes, frames, and glass finishes. We offer flexible design opportunities on all our picture window installation projects.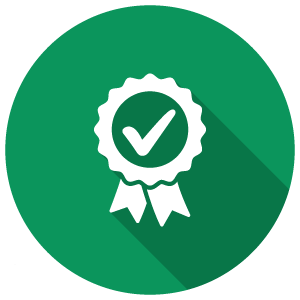 Bring the outdoors into your home with picture window installation. These large glass panels and thin frames increases the natural light coming into your home.
While picture windows are not installed with ventilation hardware and mechanisms, there are still several features that makes these windows a common choice for homes in Michiana. For customers wanting thin, modern frames and long-lasting durability, picture windows offer sleek designs and polyurethane insulation for easy installation. Energy Efficient Replacements works with Andersen® Windows & Doors and Sunrise® Windows & Doors to offer high-quality products to local homeowners. When you choose any picture window model or design, you can expect the following features:
Coved interior glazing bead for traditional design lines.
No movable parts for long-term performance and durability.
A signature narrow line window design for maximum glass viewing area.
Polyurethane window frame insulation for added comfort & energy efficiency.
Bring the Outdoors in With Picture Windows
Maximize your outdoor views with picture windows from Energy Efficient Replacements in Granger, IN. What better way to make your home feel spacious and naturally bright than with floor-to-ceiling windows? Choose from a wide variety of color and texture options that complement your interior and exterior design. From wooden and vinyl frames to stunning energy-efficient glass paneling. There's no better choice than our name-brand picture windows from Andersen® Windows & Doors and Sunrise® Windows & Doors.
Frequently Asked Questions
Answers to Your Questions About Our Fixed Picture Windows
Create stunning views directly from your living spaces with picture window installation from Energy Efficient Replacements. We offer high-quality picture windows, custom frames, and reliable installation services for residential homes in Granger, IN. Read through our FAQ to see common questions asked by our customers and real answers from professional window installers.
Are Picture Windows Energy Efficient?
Yes! Picture windows offer double-glazed or low-E coated glass to provide additional insulation for homes in the Michiana area. Low-E coatings reduce infrared and UV light, while minimizing unwanted radiation from the sun.
Why Should I Choose Picture Windows for My Home?
Picture windows are the perfect choice for your home if you're looking to add natural light that reaches to every corner of your living space. They allow you to get a great view of the outdoors, create climate-controlled comfort, and add to the curb appeal of your home.
Are Picture Windows Affordable?
Yes. In fact, they're the most affordable windows on the market. Since these windows do not open or close, they don't require pricey mechanisms to keep them secure. For an exact price on your picture window installation, give us a call and we'll compare pricing alongside other window styles we offer.
How Are Picture Windows Installed or Replaced?
After measurements are taken, the window installer will cut out the frame for your window and insert the glass panel with help from assisting team members. Once the old window is removed and discarded of, insulation is then installed to prevent drafts, and trim and caulk are applied on the inside and outside of your home. If your window is being replaced, then each step is the same except for creating the frame in your wall.
What Are the Standard Picture Window Sizes?
Standard picture windows usually follow stock sizes, or fixed-size increments for easy measurement and installation. The width and height of a picture window starts at 12 in and increases by 6 in each time. So, standard sizes may look like: 18, 24, 30, 36, 42 inches, and so on. If you have a preferred high that has a custom size, contact our team for estimates.