Custom Entry Doors for Enhanced Curb Appeal in Granger Indiana
Whether you're looking for ways to enhance your curb appeal or have no choice but to upgrade your front door for maximum security, Energy Efficient Replacements is the number one choice for custom entry doors in Granger, IN. Our decades of experience and guaranteed results are what makes us the go-to entry door contractor for residential homes in Indiana and Michigan. All our entry door frames, glass windows, and hardware are manufactured by Polaris® Windows & Doors, a long-standing brand specializing in eco-friendly and durable products for their customers. If you're ready to start your custom entry door project, our team offers free estimates and initial consultations for a smooth and stress-free process.
Front & Entry Door Replacement
Change the look and feel of your home with our entry door replacement services. There's no doubt that your front door is an important design and safety feature to your home. When your main door has faulty hardware, a cracked frame, or no longer fits your design aesthetic, Energy Efficient Replacements is the top choice for homeowners in the Michiana area. Our main manufacturer, Polaris® Windows & Doors, has been a leader in the home improvement industry for well over 60 years and has a reputation for building durable, long-lasting, and affordable windows and doors. From custom glass options to unique framing and hardware, there are unlimited options for you to choose from when you're ready to replace your front door. Get started when you reach out to a team member today.
Replacing Your Entry Doors
Entry doors are extremely important to not only the design of your home, but the level of security you have for your family. A broken door frame, weak hardware, or large cracks are the perfect invitation for uninvited guests and can affect the curb appeal of your property. Energy Efficient Replacements is the leading expert in home improvement for residential properties in the Michiana area, offering high-quality entry door installation and replacement. There are several benefits that come with upgrading your home's entry door, and our team is here to help every step of the way. Browse through the following benefits and give us a call to get a free estimate on your entry door project.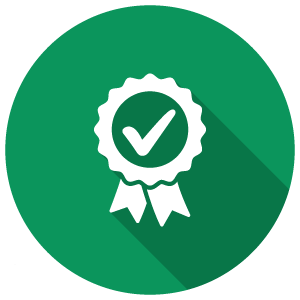 Replacing your entry door can increase your home's safety. Our door installation experts ensure that your door frames, hinges, and locks are secure before completing your project.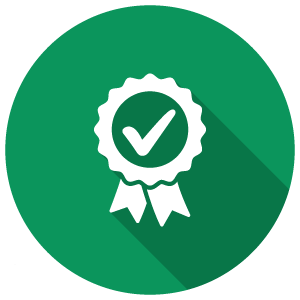 Your front door says everything about your home. Enhance your property's curb appeal with a brand-new entry door from EER. We offer custom framing, finishes, and door designs.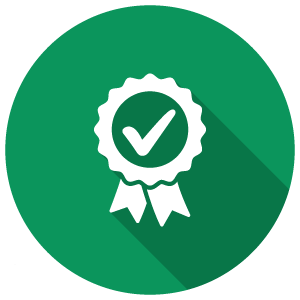 When your front door is off center or is causing a draft to enter (or leave) your home, you may notice a rise in your energy bill. A brand-new entry door seals all cracks, decreasing energy costs.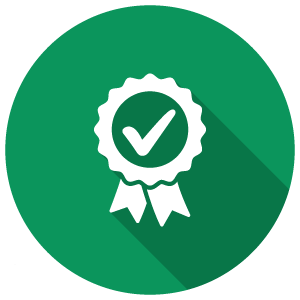 Upgrading your entry door is a great way to increase the value of your home in Granger, IN. Before selling your home, invest in an entry door replacement from EER for maximum revenue.
Styles & Options for Door Replacements
Energy Efficient Replacements is a proud dealer of Polars Windows & Doors for our residential entry door projects in Granger, IN. Our clients are offered several custom style, hardware, and glass options to completely personalize their front doors to match the interior and exterior of their home. Our team will work with you to choose the color, material, and shape of your door frame while offering limited warranties from our manufacturer for total peace of mind. To begin your entry door replacement project, and to learn more about our specific style and design options, reach out to our team.
Door Guards
Specialty Doors
French Doors
Entrance Doors
Sliding Glass Doors
Exterior Door Replacement
Interior Door Replacement
Front & Entry Door Installation
If you're in the process of building your dream home, or just moved into a fixer-upper, installing a brand-new entry door is one of the final touches that will make your house truly feel like home. When working with our team of experts, we'll walk you through the design and installation project to ensure every piece of the project is exactly what you envisioned. From custom fiberglass door frames to glass window panels and modern hardware, there are hundreds of options for our clients to choose from for their entry door installation. Before customizing your door, our team will take accurate measurements of your door frame and work with our name-brand manufacturer to approve your unique designs through each step of the fabrication process.
There's no such thing as too much protection, especially when it comes to your home. Energy Efficient Replacements customized storm doors for residential homes in Granger, IN and the Michiana area. Storm doors are a second outer door that is installed over your entry door to provide extra coverage when harsh weather strikes. While this is their main feature, there are other benefits that make them an added request for many of our clients. Our storm doors come with the option to include a screen that provides pest deterrent and increased ventilation in the warmer months. This screen and protective door cover allow for improved energy efficiency and total peace of mind regarding safety. Choose our custom story door products from Polaris® Windows & Doors and experience high-end entry door design.
Frequently Asked Questions
Answers to Your Questions About Your Entry Door Project
Entry doors have a major impact on the look and feel of your home. At Energy Efficient Replacements, we offer entry door replacement and installation for homeowners in Granger, IN. Each door is customized to the needs of our clients, from custom design and glass options to siding and wood grain selections, you can count on our team to deliver high-end entry doors with every project. Do you have questions about our entry door services? Read through our FAQ below or reach out to a member of our team.
What Types of Doors Are Available?
We offer steel and fiberglass doors and a wide variety of design/color options!
What Kind of Front Door is the Most Energy Efficient?
The most energy efficient doors are fiberglass doors. This is because fiberglass cannot conduct heat well making it efficient on its own.
Can I Get Glass in My Door?
Absolutely! Our manufacturers, Polaris Windows & Doors, and Andersen Windows & Doors, offers custom glass options for homeowners looking to add glass paneling to their door frames. Glass is a great way to customize your entry door and create a unique look to enhance your curb appeal.
How Do I Pick a Color for My New Door?
Depending on where the door is located you may need to purchase a fire rated door.
A storm door is a second, outer door that is installed in front of your entry door to protect from bad weather. Storm doors also come with screens to allow maximum ventilation in your home. Energy Efficient Replacements includes storm door installation for all wood and fiberglass entry door projects.
Will My New Door Have a Warranty?
Yes! Your new door will have a warranty through the manufacturer.