Top-Rated Windows Replacement Granger IN
At Energy Efficient Replacements, we specialize in window replacement for residential properties in the Michiana area. No matter the reason you are looking to replace your windows, we have solutions that are customized to the need of your home design and budget. If you notice that your windows have rotting frames and sashes or the hardware on your windows is failing, we offer replacement windows from top names in the industry for quality products and affordable investment opportunities. Our manufacturers, such as Andersen® Windows & Doors and Sunrise® Windows & Doors , are top-performing names in the industry that are guaranteed to increase the resale value and efficiency of your home. Get started on your window replacement project when you reach out to our experts.
Modern window designs and frames are elegant, affordable, and energy-efficient, with maximum productivity that is guaranteed to last for decades. With many windows using double pane designs to improve insulation, homeowners find they are easier to open and can come in a wide range of sizes and shapes. Upgrade your home with a complete set of replacement windows from quality manufacturers to improve your curb appeal and lower your monthly energy bills. When you choose Energy Efficient Replacements for your professional window installation, you can expect the following benefits from our team in Granger, IN.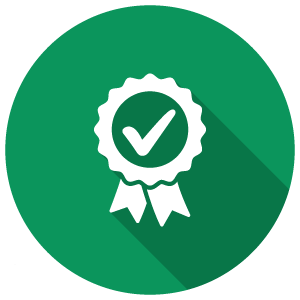 Improved Energy Efficiency
Improve your home's energy efficiency with replacement windows from top names in the industry. Our windows prevent moisture, air leaks, and humidity.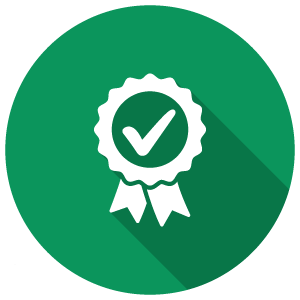 Protect your home and family with new windows and hardware locks.  Energy Efficient Replacements give you peace of mind with seal-tight window installation.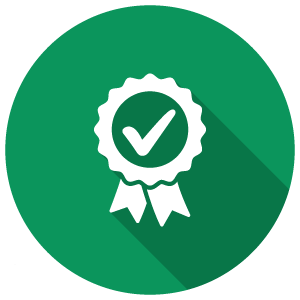 Increase the value of your home with replacement windows from Energy Efficient Replacements. Our high-quality products add significant value to your property.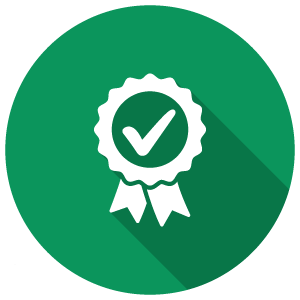 Eliminate cold drafts and regulate the temperature of your home with replacement windows. Properly installed windows guarantee your comfort year-round.
Types of Windows We Offer
There's nothing like new windows in your home to add natural light, improve energy efficiency, and keep you and your family safe. Whether your home has outdated windows or your newly built home still needs windows to complete the final look, Energy Efficient Replacements offers professional window installation for residential properties in the Michiana area. Our experts sit down with homeowners to find out exactly what they're looking for when choosing to upgrade their homes. Luckily, we offer dozens of window options and customization selections to cater to each one of our clients. Our installers specialize in the replacement and installation of the following window types:
When to Replace Your Windows
When your windows become outdated or warped, it's time to stop spending hundreds of dollars on repairs and finally upgrade the frames and glass windows in your home. Older windows are typically drafty and poorly insulated, causing moisture and air leaks to bend and warp your frames and preventing you from opening and closing the window successfully. If you notice visible damage, cracks, consistent drafts, or condensation forming on the inside of your window, it may be time for a replacement service from Energy Efficient Replacements. We provide high-end and affordable window replacements that include new, energy-efficient double-pane windows that have been proven to lower your energy bill. Ready to commit? Contact our team today to schedule a free consultation and discuss your upcoming project needs.
Design Your Windows with Decorative Grid & Glass Enhancements
Looking for ways to add unique touches to your home? Energy Efficient Replacements offers decorative grid and glass enhancements for your windows in Granger, IN. From custom stained glass to creative grid designs that add curb appeal to your home, our specialists work with you to find enticing ways to upgrade your windows that complement your home's style. Our highly skilled craftsmen fabricate your glass enhancements using intricate cutting, mitering, and soldering techniques, making every design hand-made and unique. Here are just a few ways we can design the surface of your windows.
Using Grids to Frame Your View
There's just something elegant about a window with grids. It's that extra detail that sets them apart from a blank window. Energy Efficient Replacements offers you four distinct styles of grids for you to choose from: Standard Colonial, Georgian Colonial (available in solid colors or two-tone colors with matching interiors/exteriors), Standard Diamond, and Brass Pencil Colonial.
From a single window to your entire home, our team can enhance the elegance of your windows with custom-grooved glass. This special design treatment is heralded by architects and interior decorators alike for its distinctive charm. Custom grooved glass is available in insulated windows and sliding doors, with several styles to choose from based on your design preferences.
Add an elegant statement to your home with beveled leaded glass window designs from Energy Efficient Replacements. From contemporary to traditional, these wonderfully arranged patterns will add color, value, and architectural detail to your home. Select from twelve distinct designs, ten vibrant glass colors, and four different colors to create your own work of art.
Instead of grids between the glass, choose simulated divided lites to maintain your home's classic character. Have all the advantages of premium-performing windows with thermally efficient insulating glass, plus the timeless beauty of grids on both the interior and exterior panes of glass. Simulated divided lites are available in several color combinations. 
Frequently Asked Questions
Answers to Your Questions About Replacing Your Windows
At Energy Efficient Replacements, our residential windows are some of the best products on the market. We offer vinyl, wood, and fiberglass frame designs that add value and curb appeal to your home in Granger, IN. Being a certified window installation contractor, we receive dozens of questions from homeowners that are unfamiliar with high-end products and industry standards. Browse through our FAQ section to find answers regarding common questions asked to our window replacement team.
How Much Can I Save on My Energy Bills by Switching Out My Old Windows for New Energy Efficient Windows?
Energy efficient windows have the potential to save you an average of 12% on your energy bills.
Why is There Condensation on My Windows?
Condensation occurs on windows when warm humid air comes in contact with cooler glass. This is more common in the winter months when the outside air is more dry and the inside is warm and humid.
Why Won't My Window Sash Stay Up?
When your window sash is broken, the wrong size, or the balance of your window is off, a common result is that your window will not stay up. If this is an issue in your home, please reach out to our professionals for window repair services to identify and restore the issue with your sash.
Do You Offer Any Warranties on Your Windows?
Yes! At Energy Efficient Replacements, we offer limited lifetime warranties on all of our window products. These warranties are usually provided by the manufacturer depending on the window brand you choose, so make sure to double check with our team on current product warranties.
How Can I Find the Square Footage of My Window?
To find the square footage of your window, start by taking the exact width and height of your window. Then, multiply the width by the height and divide by 144 to get a square footage measurement.