Get Patio Door Installation for Your Home in Granger IN
One of the best parts of your home is your outdoor living space, so why not make it even easier to access your backyard while adding a unique focal point in your favorite room? The sliding glass patio doors from Energy Efficient Replacements do exactly that, and we offer custom options that suit the aesthetic of any local home. Since 2003, our family-owned and operated company has been a top-rated dealer of high-quality sliding glass patio doors in the Granger, IN area. Our team is committed to quality, with a skilled team that goes above and beyond to ensure that you have an exceptional experience. Get started on your patio door installation or replacement service when you reach out to our home improvement team.
Energy Efficient Replacements offers high-quality replacement sliding patio doors that come with flexible financing and highly competitive pricing. From start to finish, our first priority is our customers, which is why we are a leading choice for homeowners throughout Michiana and the surrounding region for the past 20 years. When you choose us for your next project, you'll know you're working with a company that offers the following benefits.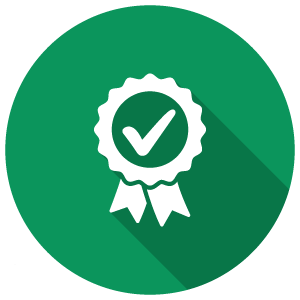 Get full glass patio doors that are enhanced with custom styles for your home. This creates a room that is aesthetically pleasing with increased with natural light.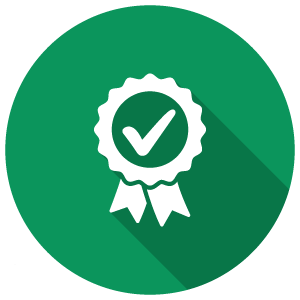 Energy-Efficient Features
Weather stripping, dual-glazed glass, and warm-edge technology are combined to make our sliding glass doors some of the most efficient on the market.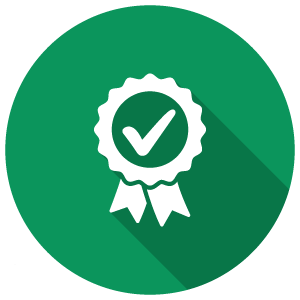 Crafted with a monorail track design and fusion-welded frames that reinforced with aluminum, you can be confident knowing your door will last for a lifetime.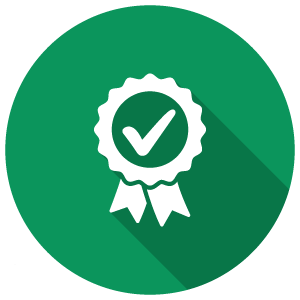 Our doors feature a keyed dual-point lock, corrosion-resistant hardware, and innovative security mechanisms to give you peace of mind against forced entry.
Having access to your outdoor space is essential to the comfort and flow of your home. At Energy Efficient Replacements, we offer patio door installation for residential homes in the Granger, IN area. From custom-built door frames and hardware to thick glass panels that can withstand any weather condition, we have the best products on the market to complete your home improvement project. As your patio door contractor, we work directly with name-brand manufacturers to find products that work within your budget and come with limited lifetime warranties. Enhance the view of your outdoor space with our patio door installation services.
As a leading provider for Northern Indiana and Southwest Michigan, Energy Efficient Replacements is committed to helping you get the most out of your remodeling budget. We provide homeowners with beautiful sliding glass patio doors that are built for high performance and offer convenient access to your outdoor entertainment spaces. All of our name-brand products come with several features that give homeowners peace of mind while increasing the value of their Granger, IN home. For more information on our residential sliding glass patio doors, contact us today! Just give us a call or fill out our online form to request your free, no-obligation estimate and consultation. Here are some of the guaranteed features you'll receive with our stunning patio doors.
Top-hung screen for trouble-free operation.
Polyurethane insulation for superior efficiency.
Oversized twin tandem steel rolling system.
Quad seal weather-stripping for double protection over the industry standard.
Angled and curved frame options to customize the curb appeal of your home.
Patio Door Services & Pricing
Patio doors are a great way to enhance the look and feel of your home, while allowing ideal access to your outdoor entertainment spaces. At Energy Efficient Replacements, we strive to install high-quality doors for homes in the Michiana area. Our sliding glass patio doors come from manufacturers that are renowned for their superior construction and long-lasting quality. Whether you're creating a functional patio door, or replacing your outdated track and hardware, you can rely on our experienced team for long-lasting, affordable results. For patio door repair, we offer standard prices that may change based on the needs of your home. To inquire about our current pricing for patio door installation, repair, or maintenance, get in touch with our team today.
PATIO DOOR TUNE-UP

$79.00

Clean Track, Clean & Grease Rollers, Minor Adjustments

PATIO DOOR TRACK REPAIR

$19.00/ft

Stainless Track Overlay, Does Not Work On All Doors
ENTRY DOOR TUNE-UP

$79.00

Clean & Tighten Hinges, Replace Door Seals, Minor Adjustments

DOOR HARDWARE REPLACEMENT

$29.00

Replace Door Hardware Supplied By Customer
Frequently Asked Questions
Answers to Your Questions About Your Patio Door Project
Are you ready to replace your outdated patio doors? Or are you looking to add access to your backyard with our installation services? Regardless of your patio door needs, Energy Efficient Replacements is here to offer high-quality products and services to complete your home improvement project. We have put together a list of the most commonly asked questions regarding our patio door services and offered answers to help our clients in Granger, IN. Browse through our FAQ or give us a call today to have your questions answered.
When you choose patio doors from Energy Efficient Replacements, we offer reliable patio door installation services and products that are secure for homes of all sizes. Get high-quality locking mechanisms installed on your patio doors to give you peace of mind year-round.
What Are the Benefits of a Hinged Patio Door?
Having a hinged patio door versus one that is on a stable track, allows you to have full opening capabilities that give you unobstructed views to your patio or deck. Hinged doors also allow for better security and are easier to repair when issues arise.
How Long Does it Take to Install a Patio Door?
Depending on the size of your patio door and the trim that you've chosen, replacing a patio door can take anywhere from 1-3 hours. Our installation technician will keep homeowners updated on the length of your patio door project.
How Can I Prepare My Home for Patio Door Installation?
To allow for a smooth installation process, there are a few things you can do to prepare your home for our installation experts. Remove any furnishings or décor surrounding the space where your patio door will be installed. Make sure young children and pets are out of the living space to ensure their safety and minimize distractions.
How Do I Care for My Patio Door?
Once your patio door is installed, it takes minimal maintenance to keep in quality condition. Simply clean the tracks or hinges using soap and water or vacuum any dirt or dust hat surrounds the corners of your patio doors. To make sure that your hinges and tracks stay in good condition, try lubricating them once a year with our specialty door cleaning products.