Casement Window Installation Specialists in Granger IN
Energy Efficient Replacements is the go-to home improvement specialist for casement windows in the Michiana area. As a certified dealer to top manufacturers in the industry, we provide high-quality windows for residential homes that are guaranteed to last anywhere from 15-25 years. If you're looking for a window design that is easy to maintain, offers several customizable opportunities, and works within your budget, casement windows are the perfect choice for your home. Our team has over 20 years of experience in the home improvement industry to offer expert advice and perform long-lasting installation services for windows of all sizes and designs. Schedule a free consultation to learn more about our casement window installation process.
Brighten up your home with stunning views from our casement windows at Energy Efficient Replacements. Our custom-built casement windows offer a unique blend of charm and elegance that is versatile to your home's design and comfort needs. We work with big names in the industry to provide quality products that are built to last and designed to offer year-round comfort. All of our casement windows are built with two continuous seals of weather-strip around the window's perimeter; this stops drafts from entering your home and prevents heat from escaping in the winter to allow your HVAC system a much-needed break. To view samples of casement window designs, contact our team in Granger, IN for a free consultation.
Casement windows are one of the most popular choices for homeowners in Granger, IN.  Not only are they extremely attractive additions to residential homes, but they are easy to maintain, and affordable options when needing an upgrade. Energy Efficient Replacements has over 20 years of industry experience to find the perfect casement window frame and finish within your style and budget. When you choose our casement windows, you'll receive the following benefits.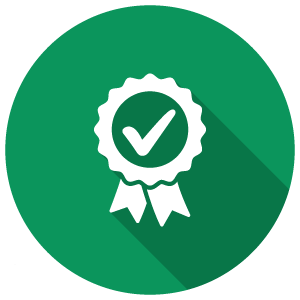 Provides Energy Efficiency
Casement window designs offer airtight sealing that increase the energy-efficiency of your home. Get monthly energy savings with our high-performance windows.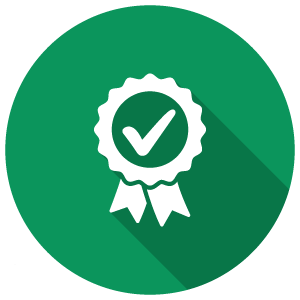 Allowing you to swing our glass window fully open, casement windows offer excellent ventilation for moisture-prone areas in your Granger, IN home.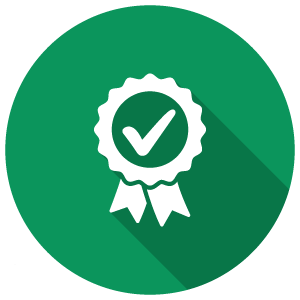 Maximize the view of the outdoors with casement windows from Energy Efficient Replacements. We build frames to capture wider views and natural light.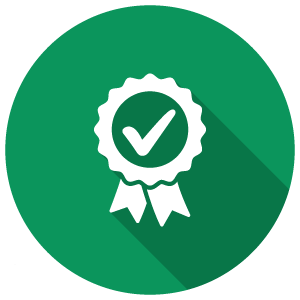 Casement windows are clean and modern, making them the perfect window style that fits with any home design. Custom the glass and frames for a unique look.
If you're looking for an affordable, high-quality window style to match your home's design, casement windows are one of the top choices for homeowners in the Granger, IN area. Due to their ability to be versatile with any home, casement windows offer customers a wide range of benefits when needing to upgrade their leaky or outdated windows. Energy Efficient Replacements work with manufacturers like Andersen® Windows & Doors to guarantee long-lasting results, excellent performance, and a range of customization options you can't get anywhere else. You expect the following features with our casement windows.
Internal and external designs that minimize the appearance of the frame & sash.
Full flip nesting hardware to open windows at a 90° angle so the exterior pane of glass can be cleaned from inside the home.
Hidden single lever multi-point locking system with heavy-duty metal keepers to provide added security.
Dual weather-stripping system with compression and primary weather seals to protect against drafts.
Polyurethane window frame insulation provides added comfort and ultimate energy efficiency.
Get Name-Brand Casement Windows Granger Indiana
At Energy Efficient Replacements, we take pride in offering high-quality name brand products for our customers. For over 20 years, we've partnered with brands like Andersen® Windows & Doors to provide stunning modern casement windows for our clients in the Granger, IN area. Our team works with residential clients every step of the way to gather measurements, design preferences, hardware types, and budget management to make your window installation project flow as smoothly as possible. To learn more about our products and lifetime manufacturer warranties, get in touch with a project manager from our team today.
Frequently Asked Questions
Answers to Your Questions About Our Casement Windows
When choosing new windows for your home, it's important to ask all of the necessary questions to make sure you're informed every step of the process. Energy Efficient Replacements has put together a list of frequently asked questions regarding our casement windows and provided real answers from our certified experts. Can't find your question below? No worries! Our team is available by phone to answer your questions for an upcoming home improvement project.
Why are Casement Windows So Popular?
Casement windows are a popular option for homeowners due to their straightforward design that complements the style of most homes. With a simple mechanism for opening and closing your window, there aren't unnecessary parts that can break over time. You're guaranteed to get the benefits of a high-quality window, without sacrificing modern designs and your budget.
Are Casement Windows Energy Efficient?
Casement windows are extremely energy efficient due to their ability to open as wide as the frame itself. Opening your casement windows allows for increased ventilation in your home, that reduces the energy used by your AC to properly cool your home.
Can I Install Casement Windows on My Own?
In order to ensure the longevity and performance of your casement windows, it's important to have a certified, experienced professional complete the installation process. Any windows installed by the customer may become void of a lifetime warranty if the installation or product is damaged. To make sure that your windows are installed correctly, choose a home improvement company you can trust.
Can I Customize My Casement Windows?
Just like any of our window styles, you are able to customize your casement windows to reflect your desired color, texture, finish, and hardware to match your home. From traditional styles to modern designs, there are endless possibilities to customize your casement windows when you choose Energy Efficient Replacements.
Are Casement Windows Low Maintenance?
Yes! All casement windows from our name-brand manufacturers are extremely low maintenance, easy to clean, and come in a vinyl material that lasts for decades. Simply use warm water, dish soap, and a washcloth to clear any dirt or debris from your windows and frames for spotless results.