Complete Siding Installation in Granger Indiana
If your home's siding is cracked, weathered, or suffering severe damage, Energy Efficient Replacements is the leading contractor in siding replacement in Granger, IN. We work with Mastic®, one of the top names in the industry that offers high-quality siding with proven durability and a limited lifetime warranty. When your siding can no longer protect the exterior of your home, issues such as water damage, pest infestation, and foundational deterioration can take place. Mastic® siding has been tested and proven to withstand harsh Midwestern weather and wind up to 240 MPH without damage. When you're looking for a siding material that can endure decades of use, Mastic® with Energy Efficient Replacements is the only option for your home.
Since 1930, Mastic® has been a powerful name in the home improvement industry. However, it wasn't until 1959 that Mastic® joined the vinyl siding market, forever changing the quality and availability of siding products for homes in North America. Now, a part of the Ply Gem brand, Mastic® is by far one of the most requested manufacturers for distributors and homeowners in Granger, IN. At Energy Efficient Replacements, we are a leading distributor for Mastic® siding, trim, shutters, and exterior accessories. Whether you're looking for budget-friendly siding options for your home or are looking for custom options that withstand years of natural wear and tear, Mastic® is the perfect choice for your project.
Mastic® siding has been a leader in the home improvement industry for decades. Backed by Ply Gem, one of the top siding brands for the past 75 years, Mastic® has become the number one choice for homeowners and remodeling companies due to their high-end products and long-lasting results. Energy Efficient Replacements is proud to be a local distributor of Mastic® siding for Granger, IN and the surrounding areas. When your siding becomes cracked, damaged, or has begun to fade with natural wear and tear, choose a product that will last for decades.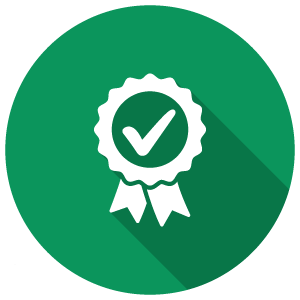 Rated the #1 choice for homeowners, Mastic® is the best choice for your siding replacement due to our high-quality products that can withstand extreme weather.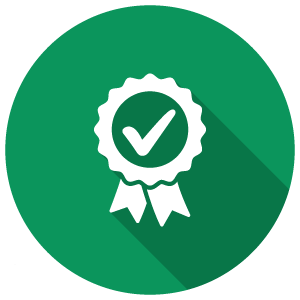 Limited Lifetime Warranty
All our Mastic® siding products are covered with a V.I.P. limited lifetime warranty. Have peace of mind that your home is protected the entire time you own your home.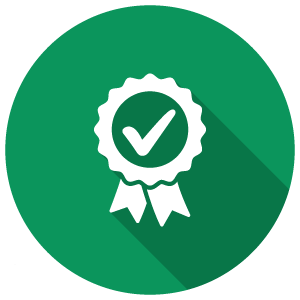 Our vinyl siding is extremely low-maintenance due to its eco-friendly design and premium construction. Get solid and tough siding from Mastic® that is hassle-free.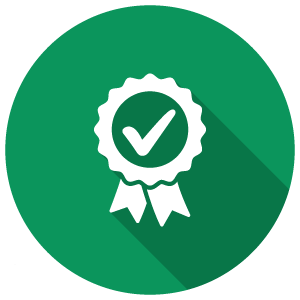 Mastic® has been the leading siding manufacturer for homes due to our product's long-lasting performance. Protect your home for decades with our durable siding.
When investing in new siding, it's important to find a reliable manufacturer that has proven results in their products. Mastic® has been rated one of the most popular siding contractors among homeowners in Granger, IN and the Michiana area. With dozens of siding brands to choose from, Mastic® has made a name for itself due to its incredible features and long-lasting results. At Energy Efficient Replacements, we specialize in siding installation and replacement using Mastic® products for homes of all shapes and sizes. When you browse through our siding selections, you can expect access to the following features:
Built with Hang-Tough™ Technology.
Resistant to Impact, Cracking, & Thermal Distortion.
Retains Vivid Colors with the Duranyl 5000® Protection System.
Never Requires Painting & Withstands Harsh Elements.
Mastic® Includes Environmentally Friendly Siding Options.
Can Be Requested in Longer Lengths for a Seamless Look.
Mastic® Products Can Be Recycled After Their Service Life.
Comes in Double 4" and Double 4.5" Dutch Lap Options.
Our Siding Installation Process
Color & Texture Selection
Start your project by selecting the color and texture of your siding, as well as any added accessories to complement and protect your home. Mastic® Ply Gem siding provides complete customization of your siding panels to create the perfect color shade to match your roof, shutters, and trimming.
Measurements
Having the correct measurements is essential to the longevity and protection of your home. Energy Efficient Replacements conducts thorough measuring to order the exact amount of siding for your home. You wont have to worry about over or underpaying for materials when you choose our team.
Installation
During your siding installation project, our home improvement experts will lay a waterproof, weather-protecting layer beneath your siding to prevent damage from rain, snow, ice, and pests. Choose from vertical, horizontal, or stacked siding designs with any of our Mastic® products at Energy Efficient Replacements.
Maintenance
Once your siding is installed, it's important to be knowledgeable on the types of maintenance needed to keep your exterior protected. Energy Efficient Replacements offers Mastic® siding that requires very little maintenance and educates homeowners on the types of care needed to last for decades.
Increase Your Home's Curb Appeal with Stunning Siding Selections
Mastic® siding, a brand paired with Ply Gem, is known for its almost limitless color selections, textures, accessories, and customization opportunities to choose from. One of the easiest ways to increase the curb appeal of your home is to invest in a high-quality, durable, and weather-resistant product that lasts a lifetime. Energy Efficient Replacements is a proud dealer of Mastic® vinyl siding that has been proven to create stunning curb appeal that never fades or needs to be painted for quality results. Whether you're looking for a modern color scheme for your siding and gutters or a unique exterior to make your home stand out, there are dozens of styles, profiles, and wood options to combine and customize.
Frequently Asked Questions
Our Team Answers Your Questions Regarding Mastic® Siding
At Energy Efficient Replacements, we know how important it is for homeowners to have their questions answered prior to a home improvement project. When it comes to replacing your siding, it's important to know which products will provide long-lasting benefits to your home. Read through our FAQ to get real answers from our team regarding our Mastic® Ply Gem siding products in Granger, IN.
Does Mastic® Ply Gem Siding Come with a Warranty?
Yes! Ply Gem offers a limited lifetime warranty for their siding products. This warranty includes a replacement for cracked, faded, or split siding for as long as you live at your home. This is by far the best warranty in the industry and can be transferred to any other homeowner that moves into your property.
Do You Offer Custom Color Siding Options?
When it comes to the color of your siding, the sky's the limit! Energy Efficient Replacements works with Mastic® to offer modern and unique color selections that are customized to the style of your home. Mix and match colors to find the perfect shade and even see which colors are trending for homes around the country. Ply Gem offers the best color selections on the market for siding.
What Kind of Siding Accessories Do You Offer?
There are several accessories available to complement and protect your new siding. Ply Gem offers gutters, gutter covers, metal soffit and fascia products, and mounting blocks for exterior lights to give your home it's very own custom look. These aren't the only accessories to choose from when you work with Energy Efficient Replacements; reach out to our team for a detailed list of additional accessories you can add to your siding project.
Can I Choose Unique Textures for My Siding?
Absolutely. There are many ways to add texture and depth to your home's exterior when you choose Mastic® Ply Gem siding. After choosing the material of your siding, homeowners have the ability to choose the physical texture, shape, and installation design. From traditional lap siding to wood textured shingles, there are several choices available when it comes to the look and feel of your siding.
Do You Offer Free Siding Estimates?
Yes! All of our siding projects include a free estimate to give homeowners peace of mind every step of the way. You'll never have to deal with unnecessary upcharges or wonder how much your siding installation costs before getting started. Get a free estimate when you call Energy Efficient Replacements in Granger, IN.