Replacement Entry & Patio Doors in Granger Indiana
Energy Efficient Replacements is the number-one choice for custom entry doors and patio doors in Granger, IN. If you're looking to improve your curb appeal or need a replacement door to protect the safety of your home, Polaris® has been the leading manufacturer for custom doors since 1959. Known for their sustainable and long-lasting products, Polaris® is the only manufacturer we trust for our entry door frames, patio doors, and hardware. Energy Efficient Replacements is the go-to entry door contractor for residential homes in Indiana and Michigan thanks to our decades of experience and durable products. To begin your entry or patio door replacement with Polaris® products, contact our team today.
When you choose Polaris® Windows & Doors for your entry door or patio door replacement, you can expect an immediate transformation of the look and feel of your home. Your front door is one of the biggest contributors to the safety and design of your home, which is why Energy Efficient Replacements only trusts Polaris® for our door replacement and installation products. For more than 60 years, Polaris® has been a pioneer in the industry for modern products that have been proven to last a lifetime. When the time comes to replace your front door or sliding patio doors, there are countless customization options available from frame material to hardware and glass accessories. For durable, long-lasting, and reasonably priced doors, contact our experts to discuss Polaris® for your home.
Entry doors are crucial to the aesthetic and safety of your home and family. A damaged door frame, flimsy hardware, or noticeable cracks in your frame can detract from the image of your home while making it easy for unwanted guests to enter your living space. Offering top-notch entry door installation and replacement, Energy Efficient Replacements is the leading contractor in home improvement for residential properties in Granger, IN. Get professional assistance every step of the way when you choose to upgrade your entry or patio door.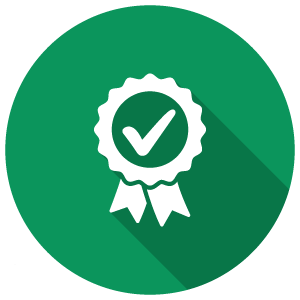 Choose from a variety of frames, materials, finishes, and hardware options for your entry and patio doors. Polaris® is a leader in custom products residential doors.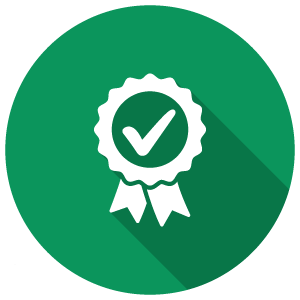 With over 60 years in the industry, Polaris® has perfected the ability to produce high-quality products that are guaranteed to last the lifetime of your home.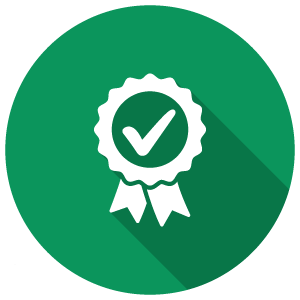 Have total peace of mind with locks and door frames from Polaris® Windows & Doors. We offer top-of-the-line security and installation to keep your family safe.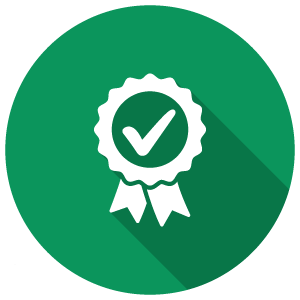 Once your patio and entry doors are installed, you'll never have to worry about yearly maintenance again. Our doors are maintenance-free and guaranteed to last.
Polaris® Windows & Doors Features
With hundreds of manufacturers and dealers on the market, it can be impossible to find the right entry or patio doors for your home. At Energy Efficient Replacements, we are proud to offer Polaris®, one of the most highly rated door manufacturers in North America. One of the reasons why our residential customers rave about their Polaris® doors is due to the number of features available during the customization process. Choose from different types of frames and glass panels to color and hardware options you can't find anywhere else. Here are just a few of the features that are included in your Polaris® door installation.
Polaris® Doors Retain Their Pristine Appearance for a Lifetime.
Offers Fusion Welding for Door Panel Corners for Strong Results.
Maintenance-Free Vinyl & Smooth Surfaces that Last for Decades.
Energy-Efficient Products that are Not Thermal Conductors.
Low-E Film Between Glass Panes for Reduced UV Light.
Aluminum Frames for a Stronger, More Long-Lasting Door.
Sloped Aluminum Sills to Guide Rainwater Away from Home.
Hundreds of Color & Texture Options to Choose From.
Patio & Entry Door Installation
One of the finishing touches that will make your house feel like home is installing a brand-new entry or patio door in Granger, IN. Whether you're building your dream home or have recently moved into a fixer-upper, Energy Efficient Replacements is your home improvement contractor that will tackle your door installation from start to finish. Choose from hundreds of custom frame, color, and hardware combinations to make your sliding patio door or front door truly unique to your home. Our experts will accurately measure the door frame before ordering your custom door with Polaris® to ensure a perfect fit on the day of installation. Get started today by calling our team for an initial consultation and free estimate for your patio or entry door project.
Upgrade Your Entry or Patio Doors with High-Quality Polaris Products
Polaris® Windows & Doors is one of the top-rated suppliers for Energy Efficient Replacements in Granger, IN. When it comes to custom entry doors and sliding patio doors, it's important to have access to unique style options, hardware designs, and materials to choose from. Our customers only choose Polaris® when investing in their entry or patio door installation due to the limited lifetime warranty of our products and complete control over their design project. Contact our team to start your entry door replacement project and to find out more about our unique style and design possibilities that will add value to your home.
Frequently Asked Questions
Our Team Answers Your Questions Regarding Mastic® Siding
At Energy Efficient Replacements, we know how important it is for homeowners to have their questions answered prior to a home improvement project. When it comes to replacing your siding, it's important to know which products will provide long-lasting benefits to your home. Read through our FAQ to get real answers from our team regarding our Mastic® Ply Gem siding products in Granger, IN.
Does Mastic® Ply Gem Siding Come with a Warranty?
Yes! Ply Gem offers a limited lifetime warranty for their siding products. This warranty includes a replacement for cracked, faded, or split siding for as long as you live at your home. This is by far the best warranty in the industry and can be transferred to any other homeowner that moves into your property.
Do You Offer Custom Color Siding Options?
When it comes to the color of your siding, the sky's the limit! Energy Efficient Replacements works with Mastic® to offer modern and unique color selections that are customized to the style of your home. Mix and match colors to find the perfect shade and even see which colors are trending for homes around the country. Ply Gem offers the best color selections on the market for siding.
What Kind of Siding Accessories Do You Offer?
There are several accessories available to complement and protect your new siding. Ply Gem offers gutters, gutter covers, metal soffit and fascia products, and mounting blocks for exterior lights to give your home it's very own custom look. These aren't the only accessories to choose from when you work with Energy Efficient Replacements; reach out to our team for a detailed list of additional accessories you can add to your siding project.
Can I Choose Unique Textures for My Siding?
Absolutely. There are many ways to add texture and depth to your home's exterior when you choose Mastic® Ply Gem siding. After choosing the material of your siding, homeowners have the ability to choose the physical texture, shape, and installation design. From traditional lap siding to wood textured shingles, there are several choices available when it comes to the look and feel of your siding.
Do You Offer Free Siding Estimates?
Yes! All of our siding projects include a free estimate to give homeowners peace of mind every step of the way. You'll never have to deal with unnecessary upcharges or wonder how much your siding installation costs before getting started. Get a free estimate when you call Energy Efficient Replacements in Granger, IN.