Get Emergency Storm Damage Repair for Your Siding in Granger Indiana
Without warning, harsh weather can create severe damage to your home in Granger, IN. When you experience emergency storm damage, it's important to have a reputable company you can trust to handle any contingency. Our experts at Energy Efficient Replacements have over 20 years of experience and can provide quality emergency storm damage repair services to your windows, siding, doors, and roof. When a storm strikes, the mess it leaves in its wake can be overwhelming, as can the cleaning process. Leave it up to us to remove any scattered debris and examine your home for potential damages. If Mother Nature can dish it out, we can clean it up—guaranteed. Let us help you restore your home and your life with our emergency storm damage repair services.
Energy Efficient Replacements
Why Choose Us for Emergency Storm Damage Services?
When a storm strikes, your home could experience any number of aftermath damages from water and hail to snow and ice. It's important to be prepared for any situation, which is why you need our experienced professionals at Energy Efficient Replacements. Whether your roof needs repairs or sections of your siding need to be replaced, our team will provide you with the best products and customer service when handling your storm damaged home. Don't dread storms or inclement weather. When you have us in your corner, you'll never have to face storm damage alone.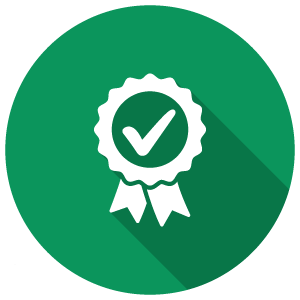 Our professionals are quick to respond to your emergency needs. We have high-quality tools that will remove and replace damaged roofing, siding, or windows.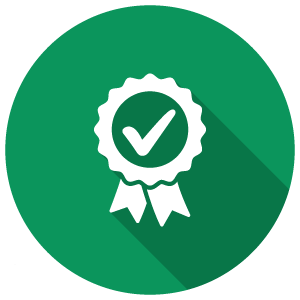 All our roofers and home improvement experts are experienced and certified in emergency storm damage services. Trust our team to repair your home ASAP.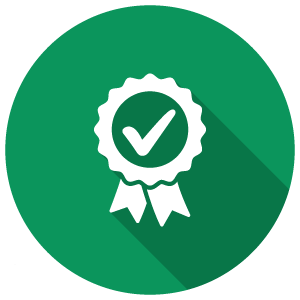 Storm damage can cause mold and bacteria growth on your home's surfaces when left unmanaged. Protect your home with emergency storm damage repair.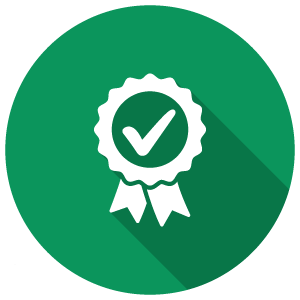 When you hire our team to repair your storm damaged home, we provide high quality products and services that ensure the safety of your family for decades.
An unexpected storm or tornado that passes over your home can cause serious wind damage to the roof, siding, or windows on your property. To protect your home, our team at Energy Efficient Replacements recommends immediate repair or replacement services when you notice damage to your roof, siding, windows, or gutters. Harsh winds can rip the siding and roof shingles right from your home, and even cause tree branches to break, resulting in damage to your exterior. Clean up after a storm can be overwhelming, as can the recovery process, which is why we aim to make our emergency wind damage services as stress-free and affordable as possible. Let us handle the burden of the storm's aftermath.
In the Midwest, residential homes experience variations of weather patterns, from thunderstorms in the spring, and tornados in the summer, to thick ice storms in the winter. We always have to keep our eyes on Mother Nature and prepare for what she has in store. At Energy Efficient Replacements, we know that your home is your most valuable asset, which is why we strive to protect your roofing, siding, and windows when harsh storms arise. While we can't prevent all damages from happening, there are several precautions we can take as well as aftermath repairs that can keep your home safe for years to come. Our experts provide on-site cleanup and debris removal, as well as immediate repairs and replacement to prevent further damage from occurring.
Energy Efficient Replacements, based in the Michiana area, are proud Midwesterners that are all too familiar with unpredictable weather. Sometimes, in the uncertain spring and winter months, we can experience hailstorms that can easily cause significant damage to the exterior of your home. If you need hail-damaged roof repair or replacement, our certified team is happy to assist you in the restoration of your home. Depending on the hail's size and density, your home could experience a range of damage from dents and cracks in your roof to chips in your siding. Regardless of the extend of your damage, our team is dedicated to offering immediate storm damage repair to prevent further issues from arising. Neglecting small damaged caused by hail can eventually turn into expensive repairs that could have been prevented. Get in touch with a member of our team for a free estimate on your hail damage repair service.
Frequently Asked Questions
Answers to Your Questions About Emergency Storm Damage
When your home has suffered severe damage from a storm or natural cause, Energy Efficient Replacements is here to offer expert repair and replacement services. Whether your roof needs to be replaced or your siding has loosened from your home, our team has decades of experience in the home improvement industry to provide the necessary repairs as quickly and efficiently as possible. Browse through our FAQ to see answers to our most frequently asked questions regarding storm damage.
What Can I Do to Prevent Storms from Damaging My Home?
To prevent serious damage from affecting your home, it's important to make sure all of your windows and doors are professional sealed, any missing or damaged shingles on your roof are replaced, and any loose rising is repaired before storm season hits.
How Do I Know If My Home Has Hail Damage?
There are a few ways to tell if your home has been damaged by hail. Check the perimeter of your property for any loose debris, shingles, or pieces of siding that may have been damaged during the storm. If you notice a day or two later that there is a leak in your roof, this is also a sign that your home has suffered hail damage and needs to be examined by a professional.
What Kind of Storm Damage Services Do You Offer?
We offer a range of storm damage services caused by wind, hail, or thunderstorms. From emergency roof repair and replacement to siding repair, debris removal, and cleanup, our team does it all. If the exterior of your home has been damaged, give us a call for immediate restoration services.
What Types of Damages Are Possible After a Heavy Storm?
Common damages after a harsh storm include missing roof shingles, roof damage, siding damage, and even cracked windows or doors. Energy Efficient Replacements specializes in all storm damage repairs for homes in the Michiana area.
What Should I Do After a Storm Comes Through?
The first thing you should do after a storm comes through is to check the exterior of your home. Visible damage can be spotted immediately, indicating your need for our emergency services. Make sure there are no shingles lying in your yard, your siding is intact, and your windows are secure. Taking photos of your property is also a great idea for insurance purposes.