Full-Service Window Replacement in Granger IN
Energy Efficient Replacements is Granger, IN's premier Andersen® Windows & Doors dealer and installer. This means that our specialists can help you choose the optimal Anderson window to fit your home while offering professional and experienced installation services. Whether you're looking for new windows for your newly built home, or replacement windows to replace your outdated frames, our team is here to help every step of the way. Andersen® Windows & Doors has been producing high-quality frames and replacement windows since 1903, guaranteeing long-lasting results for your home. Get in touch with our experts to schedule a consultation to discuss the current Anderson® window options available for your home.
Andersen® Replacement Windows
Andersen® Windows & Doors is the largest window and door manufacturer in North America. Founded in 1903, Andersen® has become an international corporation employing more than 11,000 people in locations across North America, with sales worldwide. Our product lines at Energy Efficient Replacements include the 100 Series Fibrex® windows, 400 series wood windows with vinyl clad exterior, and the Andersen® A Series which has a wood interior and a fiberglass and Fibrex® exterior. All our Andersen® windows come with a 10 or 20-year warranty to give you peace of mind if your windows or frames become damaged. Contact our team to learn more about why Andersen® Windows & Doors is the best choice for your Granger, IN home.
Let us help you start your home improvement project
Andersen offers a variety of products to fit any home style and performance need.
In fact, realtors and homeowners agree that Andersen® products increase the value of a home by at least 10%
Click the link below to learn more!
When it comes to choosing replacement windows for your home, vinyl is the most common choice for frames due to its high-quality material and stunning designs. Andersen® Windows & Doors is the leading window manufacturer in North America with over 100 years of experience in the industry. Don't settle for just any windows; choose a product that is guaranteed to last for decades with custom options that meet the needs of your home. Here are just a few reasons why homeowners choose Andersen® for their replacement windows in the Michiana area.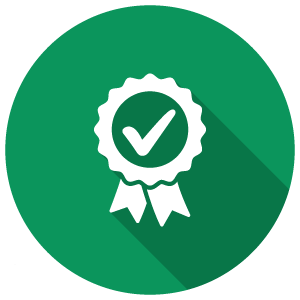 Professional Installation
Energy Efficient Replacements is certified to install Andersen® windows with high-quality precision. You can expect long-lasting results from our window installers.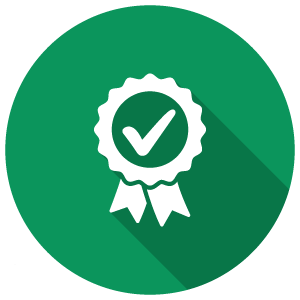 Andersen® windows are crafted with Fibrex®, a composite material that is built to last longer, perform better, and have superior eco-friendly performance.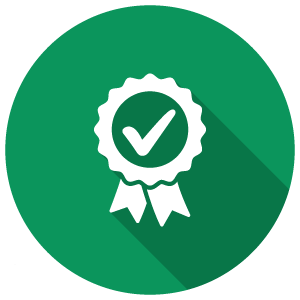 All Andersen® windows are crafted with energy-efficient technology and certified by ENERGY STAR® to reduce your home's monthly heating and cooling costs.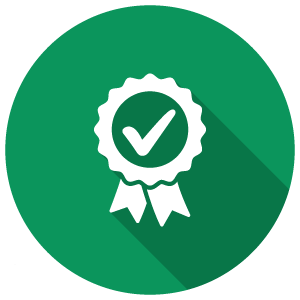 Andersen® windows are built with a hands-on approach that guarantees high-quality results, stunning designs, and energy savings that will only increase in value with time.
Andersen® Window Features
For over a century, Andersen® Windows has been the leading North American window manufacturer for homes and businesses. This is due not only to their impeccable customer service but the high-end, affordable products and features that are included in every model. From vinyl and wood frame options to quality installation services, there are several advantages to choosing Andersen® for your replacement windows in Granger, IN. At Energy Efficient Replacements, we partner with Andersen® to offer our residential customers window models that include the following features:
Attractive low-maintenance exteriors
Larger glass area lets in more natural light
Vinyl cladding protects entire sash from rain
Reach-out lock pulls sash tightly against frame
Nearly invisible TruScene® insect screen optional
Many factory finishes for both interior and exterior
High-Performance™ Low-E4® energy efficient glass
Rich natural wood interior for traditional home designs
Pine interiors available with factory-applied white finish
Custom sizing available for homes of all shapes and sizes
Fibrex® material with the strength of wood & low cost of vinyl
Design Consultation
When you choose Andersen® windows, each project starts with a free design consultation and estimate to find the perfect products that match your home.
Measure & Manufacture
Once your design plan is complete, our team will measure your window frames to ensure each Andersen® window is manufactured specifically for your home.
Installation
Each Andersen® window installation project is done with care and efficiency for high-quality results. Our installers are certified in custom window installation.
Customer Care
Our customers are our #1 priority. When you choose Andersen® windows for your home, you can expect friendly customer service and 100% satisfaction guaranteed.
A Superior Process & Exclusive Product in Granger Indiana
If energy efficiency tops your list when selecting new or replacement windows, our Andersen® 400 Series Wood Windows are crafted with modern technology that guarantees long-lasting results. Each Andersen® window model is protected and insulated with R-10 capabilities, has been proven to reduce exterior noise, and lowers your monthly energy bill for maximized comfort. Energy Efficient Replacements understands the value of energy efficiency, which is why we have been a premier provider for Indiana & Michigan since 2003. If you're ready to take control of your home's climate and energy costs with high-end replacement windows from Andersen®, call our team today to schedule your free consultation.
Frequently Asked Questions
Answers to Your Questions About Andersen® Windows & Doors
Energy Efficient Replacements is made up of a professional team of home improvement experts, with years of training and skills to install Andersen® windows for your home. We have high service standards, completing each project with care and guaranteeing long-lasting results. To learn more about our Andersen® Windows installation and replacement services, contact our team or read through some of our most frequently asked questions.
Can I Return My Window if It's the Wrong Size or Color?
If there is an issue with your Andersen® windows, it's important to contact Energy Efficient Replacements for help with your products. We aim for your 100% satisfaction and will be glad to handle any issue you may have with the color or size of your order.
Can I Paint My Andersen® Windows & Doors?
Andersen® windows and doors are made of Fibrex ® material, vinyl, fiberglass, or prefinished Flexacron ®. Manufactured with maintenance-free cladding, painting is not necessary for our products.
What Hardware Options Do You Have Available?
Andersen® Windows offers dozens of hardware finishes and styles for homeowners to choose from. We guarantee to have high-quality products that match your home while complementing the style and design of your windows and doors.
Do You Offer Grilles Inside of the Glass?
Yes! Andersen® offers Finelight™ grills which are suspended between the panes of your glass windows. This allows you to easily clean the inside and outside of your windows and doors.
Do You Offer Any Product Warranties?
We do! All Andersen® products come with an exclusive Owner-2-Owner® limited warranty on all our windows, doors, hardware, and other home improvement accessories. This is one of the best warranty offers in the industry, so make sure to speak with your dealer to get our warranty information.