Protect Your Home with Gutter Replacement Services in Granger Indiana
Energy Efficient Replacements provides seamless gutters that are manufactured specifically to custom fit your home. We take great pride in the craftsmanship and quality of our products; everything is crafted inside our mobile box truck, and we leave every jobsite the way it was before we arrived. We offer several style and upgrade options for your gutters, depending on the needs of your home. Our gutter systems are available in copper or aluminum, in K-style or half-round, and come in many colors. Gutter finishes come with standard 20-year finish warranty for the duration of your gutters' lifespan. We use the best techniques and materials in all of our work, such as heavy-duty hidden hangers with top quality screws, so, if necessary, things can be adjusted without damaging your house or the gutters. Get quality gutter replacement and installation services when you choose our team in Granger, IN.
Investing in a new gutter system not only boosts the value of your home, but it provides substantial benefits to the functioning of your roofing system. In Granger, IN, Energy Efficient Replacements provides new gutter system installation when your gutters and downspouts are rotted, bent, or beyond repair. The money you will save by avoiding water damage concerns will far surpass the initial cost of installing new gutters. Our high-end gutter systems come in a variety of color, style, and finishing options to perfectly match your home. Here are just a few reasons why you need a new gutter system from our team: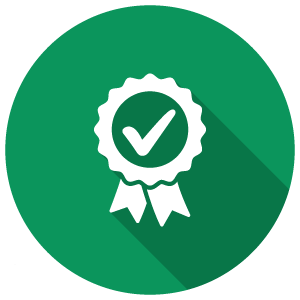 Prevent water damage to your roof, walls, and foundation with a new gutter system installation. Efficient water systems ensure increased safety to your home.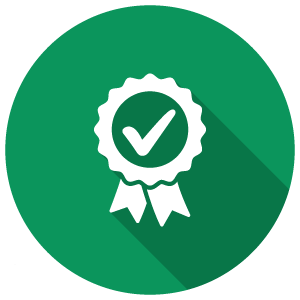 Our high-quality gutter systems offer long-lasting protection from clogs, mold, and harsh weather. New gutters are customized to your home for guaranteed results.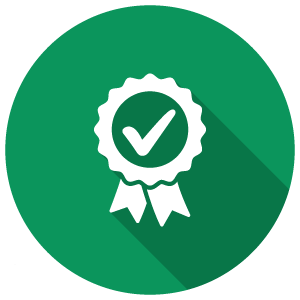 New gutter systems require minimal maintenance, especially when gutter guards are installed. Upgrade your roofing system with high-end gutters from EER.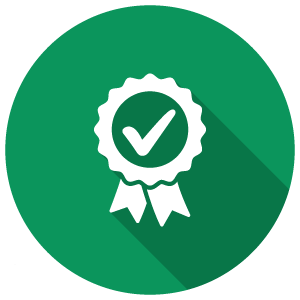 Clogged downspouts and rotted gutter systems do more than harm your home, they can also destroy your appearance. Replace your gutters immediate curb appeal.
When you choose Energy Efficient Replacements to install your gutters, you can be certain that the work will be done accurately and efficiently. Our installation process includes just a few easy steps to provide long-lasting water drainage solutions for your home. First, we evaluate your gutters for any areas of concern that require professional repair. Following an inspection, we prepare your gutter system by cleaning it and doing any necessary realignments. Finally, we fasten our product to your roof and clean up any debris that may have been left behind. When properly maintained, your new gutters will last for many years. Inquire about our Ply Gem, Leaf Relief gutter guards if you want to further safeguard your system and decrease the maintenance necessary to keep your gutters operating efficiently. We'll complete your gutter installation project in one day to have your house up and running again.
When was the last time you provided maintenance to your gutter system? When your gutters and downspouts become stained with wet leaves, mold, and rust, it may be necessary to invest in gutter replacement services. When properly functioning, gutters gather rainfall from your roof and direct it away from your home. If your gutters get clogged or begin to leak, water may pool around your driveway or landscaping, causing foundation damage or flooding in your basement. Installing new gutters requires a lot of calculations, extensive planning, and physical effort, so when your present gutters fail, we hope you'll call our specialists at Energy Efficient Replacements in the Michiana region for gutter replacement.
Energy Efficient Replacements offers premium gutter guards for maximum maintenance and clog prevention. Fall leaves and other debris are the enemy when it comes to gutter performance. Clogged gutters prevent water from moving into your drainage system, causing water damage to your roof, ceiling, walls, and foundation. If you're like most homeowners, you forget about cleaning out your gutters until you see a problem. This usually leads to homeowners getting their ladders and cleaning wet leaves and grime by the handful. If you have trees nearby and you're tired of spending hours cleaning your gutters every fall, you should consider our high-quality gutter covers from Ply Gem. Our Leaf Relief gutter guards are built with modern technology to allow water to drain freely without having to worry about clogs.
Frequently Asked Questions
Answers to Your Questions About Replacing Your Gutters
Browse through our frequently asked questions to find answers from our team regarding custom gutter installation and replacement services. If you can't find an answer to your question, give us a call and we'll make sure to help you find solutions to your gutter installation project. Energy Efficient Replacements is the leading expert in gutter systems and maintenance – reach out to us today for a free estimate.
How Can I Tell if My Gutters Aren't Draining Properly?
Your gutters may not be draining properly if water is pouring out of your gutters, water leaking into your basement, standing water in gutters, and any erosion to your home's exterior.
Why Are Gutters Important?
Your gutters are essential to your property's water filtering process. When rain and snow run off your roof, it needs to be properly drained into a nearby sewer system to prevent flooding and water damage from attacking your home.
Can I Get Gutters in Different Colors?
Yes, there are many different color options to choose from!
Is There a Difference Between a Residential & Commercial Gutter?
Yes – but only by one inch. Residential gutters are typically 5 inches wide and commercial gutters are 6 inches wide to allow a higher volume of water to dispense into the sewer system. Both gutter types are made of the same material and installed by highly qualified professionals.
Which Roofs Last Longer, Steep Slope Or Flat Roofs?
While the longevity of any roof depends on the materials, process of installation, and maintenance, flat roofs tend to last longer than steep slope roofs. If you have a steep slope roof, it's important that your shingles are protected from the sun and properly vented to ensure they don't wear out faster than expected.