Roofing Installation & Roof Repairs Union Pier MI
Top Roofing Company

Union Pier Michigan
Your roof plays a crucial role in your home's protection from cracks in the foundations and water damage. Energy Efficient Replacements has provided many homeowners with top-quality roofing services such as inspections, installations, replacements, and roof tear-offs. Our specialist will properly locate any damages your roof may have and give you a personalized report on what repairs or replacements need to be made to your roof. Some of our skilled contractors can assist you in your roofing services whether you want to update it or replace any damage caused by bad weather. When you contact us, we will give you a free estimate, and you won't pay more than what you are quoted.
Our full-service roofers have provided quality roofing services since 2003. With more than twenty years of experience, our team of experts is the top choice for homeowners in the Union Pier, MI, area for roofing services.
New Roof Installation

Union Pier Michigan
If you notice your Union Pier, MI home's roof starting to droop in certain places, this could be a sign you need to install a new roof immediately. Sagging spots on your roof can mean moisture is trapped and could lead to structural damage and expensive repair cost. At Energy Efficient Replacements, we have full-service roofers skilled in new roof installations. We will start by coming to your home and thoroughly inspecting your roof for any signs of leaks, missing shingles, or mold growth that shows indications that your roof is no longer functioning effectively. Our team will work towards installing a new roof to protect your home and increase its value.    
If you feel that your roof is damaged beyond repair, then reach out to one of our team members for a free quote for a new roof installation. Our roofing contractors will be happy to answer any questions you have on the installation process.
New Roof Installation in Union Pier MI
If your roof is outdated or you have been noticing broken shingles, it may be time to install a new one. When our experts at Energy Efficient Replacements come to your home to inspect and install a new roof, they will use top-quality shingles that will provide long-lasting quality. Each of our roofing contractors provides each of our customers with professional services and personalized solutions. Our team will work hard to ensure you don't experience any leaks or water damage in your home once we install your new roof. We work with top-name industries to provide Union Pier, MI, residents with some of the best roofing materials. Some additional benefits of our services include: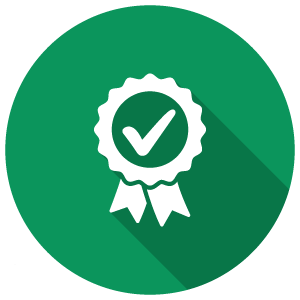 Is your outdated roof causing your home to lack in appearance? Improve your curb appeal with high-quality roof replacement services from our full-service roofers.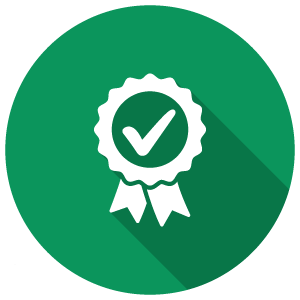 Installing a new roof and shingles greatly increases the energy-efficiency of your HVAC systems. Avoid overpaying on your energy bill with a new roof installation.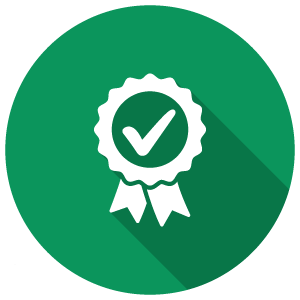 Replacing your roof guarantees an increase in the value of your home. A quality roof shows potential home buyer that your property is well cared for and maintained.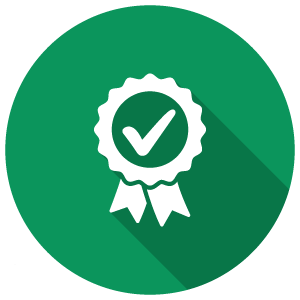 If your roof has missing shingles or cracks in your foundation, your home's safety could be jeopardized. Protect your home with our roof installation services.
Roof Inspections

Union Pier Michigan
Identifying any damage to your roof after a big storm can be difficult. Most homeowners in Union Pier, MI will wait until water leaks inside their home to call a professional for a roof inspection. If you wait for the water to leak in your home, you may end up with a bigger repair cost trying to fix water damage in your home. When you contact Energy Efficient Replacements, we will send an experienced roofing contractor to come to your home and inspect any damages or mold growth on your roof. It is recommended that homeowners schedule a roof inspection at least once a year to ensure there are no major issues that could cost them a lot of money in repairs for the future. 
With annual roof inspections, you can maintain a longer lifespan on your roof and save yourself from any damage that water could cause. Reach out to one of our experts for a roof inspection today.
Roofing Replacement

Union Pier Michigan
If your Union Pier, MI, home is experiencing blistering, Decaying, or missing shingles, then it may be time for you to invest in a new roof. Outdated roofs can decrease the resale value of your home, along with leaving the potential for water to seep through your roof. At Energy Efficient Replacements, we have certified contractors experienced in roofing replacements. Our team will work towards replacing your outdated roof with a new one manufactured with high-end technology that will ensure a longer-lasting roof. In the past few years, there have been improvements in asphalt shingle manufacturing that has guaranteed a longer life span than the older materials previously used.
If you are ready for a roof replacement, our team of experts will take the time to help you pick out the materials and designs that best fit your home. We will use top-rated materials that will help keep your home protected from future weather damage.
Roof Tear-Offs

Union Pier Michigan
Often there can be structural issues or mold that can go unnoticed underneath your roof. With a roof tear-off from Energy Efficient Replacements, our specialist will remove your entire roof and be better able to indicate any underlying issues that are underneath your old roof. Many times, residents of Union Pier, MI will get a roof overlay where new materials are placed over the top of their old roof. When this is done, structural damage can be missed and could cost you more money in repairs to your home. A roof tear-off uses all new upgraded materials that will guarantee a longer life span out of your roof and require less maintenance for a fresh start.
Our full-service roofers will carefully remove all your old shingles and replace them to improve the appearance of your home. We provide quality service and great results that will last for many years.
Full-Service Roofers

Union Pier Michigan
When you contact Energy Efficient Replacements, we will provide you with full-service roofers for installation, replacements, inspections, and even roof tear-offs. Our specialist will take the time to inspect your roof and properly make any repairs or replacements. We offer affordable, top-quality products that will provide your roof with many years of protection against storms, wind, and other damages. Our roofers have experience installing and replacing countless amounts of Union Pier, MI roofs and will answer any questions you may have on your home improvement project. When you reach out to us, we will put you in contact with full-service roofers you can trust.