Roofing Installation & Roof Repairs Stevensville, MI
Top Roofing Company

Stevensville Michigan
Are you looking for a top-notch roofing company in Stevensville, MI, that provides comprehensive roofing services to meet all your roofing needs? At Energy Efficient Replacements, with being in the industry since 2003, we have years of experience in roofing installation, replacement roofing, roof repairs, and roof inspections. Our expert roofers are here to provide you with high-quality and reliable services. Whether you need a simple repair or a complete roof tear-off, our skilled and certified roofing contractors are committed to providing you with the best possible service and ensuring your complete satisfaction.
Are you ready to have dependable and high-quality roofing? Contact us today at (574) 387-3297 to learn more about our roofing services, request your free estimate, or speak with a specialist to schedule your roofing service!
New Roof Installation

Stevensville Michigan
At Energy Efficient Replacements, we offer exceptional roofing services to Stevensville, MI, and other Michiana communities. Our team provides top-notch materials and expert craftsmanship for residential and commercial roofing systems. When choosing our home improvement team for your roofing installation, we have various customizable options to ensure your roofing matches your vision. With years of experience, we have replaced numerous residential roofs, ranging from shingle replacement to complete installation. In addition, we partner with well-known manufacturers to deliver long-lasting products and certified installation services, guaranteeing decades of protection.
Contact us today to schedule a free estimate and consultation for your next roofing project. Our team is ready to discuss your needs and provide the best solutions for your home improvement needs.
New Roof Installation in Stevensville MI
Since 2003, Energy Efficient Replacements has served homeowners in Michiana with exceptional roofing installation and repair services. We take pride in delivering personalized and professional service to all of our clients, and our experienced team always strives for conscientious workmanship to ensure quality results every time. Whether you require a complete roof tear-off and replacement or immediate repairs due to storm damage, you can rely on us to expertly inspect and restore your roofing system promptly and efficiently. Our long-term roofing solutions provide numerous benefits to residential homes, including: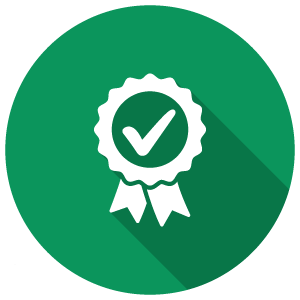 Is your outdated roof causing your home to lack in appearance? Improve your curb appeal with high-quality roof replacement services from our full-service roofers.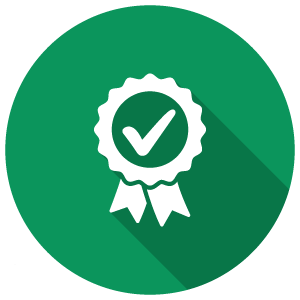 Installing a new roof and shingles greatly increases the energy-efficiency of your HVAC systems. Avoid overpaying on your energy bill with a new roof installation.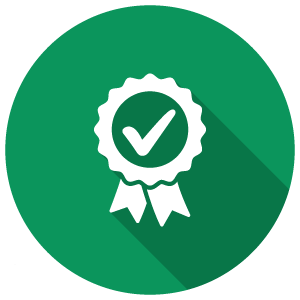 Replacing your roof guarantees an increase in the value of your home. A quality roof shows potential home buyer that your property is well cared for and maintained.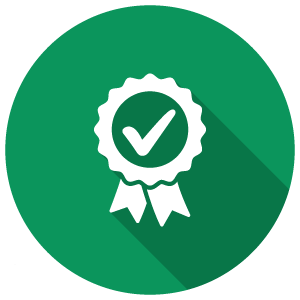 If your roof has missing shingles or cracks in your foundation, your home's safety could be jeopardized. Protect your home with our roof installation services.
Roof Inspections

Stevensville Michigan
Are you concerned about the condition of your roof? Maybe you're experiencing leaks or visible wear and tear? If so, then it's time to consider hiring Energy Efficient Replacements for a professional roofing inspection on your Stevensville, MI home. A roofing inspection is essential to maintaining the longevity and safety of your roof. During an inspection with our home improvement team, a professional roofer will examine your roof for any damages, such as cracks, missing shingles, mold, or weakened areas. They'll also assess the quality of the roofing materials, flashing, and gutters. By identifying and addressing these issues, you can avoid more costly repairs in the future.
Don't wait until it's too late. Instead, contact one of our professional roofers for a comprehensive roofing inspection today. We can also answer any questions you may have as well as offer you a free estimate upon request.
Roofing Replacement

Stevensville Michigan
When it comes to roofing, quality is everything. A high-quality roof can last for over forty years with proper maintenance, but when your outdated roof begins to show issues such as leaking, missing shingles, or mold growth, it's time for a replacement. At Energy Efficient Replacements, we use the latest advancements in asphalt shingle manufacturing to ensure that our roofing products are long-lasting, backed by lifetime warranties that we pass on to our customers. In contrast, older roofs typically last only twenty years, even if the shingles were marketed as thirty-year shingles.
We proudly offer residential homes in Stevensville, MI, with reliable roofing replacement services. Contact us today for a free quote and learn more about the next steps for your roof replacement.
Roof Tear-Offs

Stevensville Michigan
Our home improvement team at Energy Efficient Replacements knows starting a roofing installation from scratch is important. We discourage installing new materials over damaged or deteriorating ones, which is why we offer specialized roof tear-off services in addition to roofing installation. Although this process may take longer than a typical roof replacement, the result is well worth it. Our highly trained technicians will carefully remove all old shingles and thoroughly inspect the underlying structure for any issues. By doing so, we can provide a more thorough assessment of your roof's health and recommend any additional services necessary for a truly functional and healthy home.
Are you thinking of having new roofing installed? Before getting started, consider our roof tear-off services to ensure your roofing lasts for decades. For an estimate of our roof tear-off services in Stevensville, MI, contact our team today.
Full-Service Roofers

Stevensville Michigan
Energy Efficient Replacements is your one-stop shop for all your roofing needs. We offer a comprehensive range of services, including roofing repair, replacement, tear-offs, and installation. Our team of experts is well-equipped to handle any roofing project, big or small. In addition, we believe that preventive maintenance is key to ensuring the longevity of your roof, which is why we offer continuous maintenance services for residential properties. As one of the leading roofing contractors in Stevensville, MI, you can trust our home improvement team to deliver thorough and reliable roofing services. With over 20 years of experience in the industry, we guarantee high-quality roofing services.
So whether you need to replace your old roof or install a new one from scratch, you can rely on us to guide you every step of the way. Contact us today to receive your free estimate and to schedule your roofing service.