Roofing Installation & Roof Repairs St. Joseph MI
Top Roofing Company

St. Joseph Michigan
When you're needing a five-star roofing contractor, Energy Efficient Replacements is the #1 choice for top-quality roofing services. Our specialists are committed to providing long-lasting protection through a range of services, including roofing installation, asphalt shingle replacement, and complete roof tear-off services. Your roof is the most important surface of your home. That's why we use only the highest quality materials and workmanship for every project we take on. Our experienced and licensed roofers will work closely with you to ensure your roofing needs are met with the utmost care and professionalism. Choose our roofing company for total peace of mind on your upcoming project.
We offer a variety of installation and replacement services for homes in St. Joseph, MI. Contact us today to schedule a consultation with our expert roofers and get started on your project.
New Roof Installation

St. Joseph Michigan
Energy Efficient Replacements recognizes the significance of a strong and dependable roofing system for your commercial or residential property. Our team's new roofing installation services provide long-term protection, shielding your shingles from harsh weather conditions such as wind, ice, and moisture. With over 20 years of industry experience and a commitment to utilizing quality materials, you can trust that your new roof will endure the test of time. One of our dedicated project managers will provide you with step-by-step guidance on your new roof project, suggesting the best products from our trusted manufacturers to ensure unbeatable strength and protection.
Rest easy knowing that your investment is in the hands of industry-certified professionals. Choose Energy Efficient Replacements in St. Joseph, MI, for your new roof installation needs.
New Roof Installation in St. Joseph Michigan
Energy Efficient Replacements has been offering durable roofing solutions to both residential and commercial clients since 2003. Over the years, we have continuously progressed by staying up to date with the latest industry products and technologies. This enables us to provide our clients with exclusive access to the most advanced materials for their roofing systems. Whether you require immediate roof replacement due to storm damage or you want a new roof installed for your new construction project, we are the top pick for residents in St. Joseph, MI, and the neighboring regions. By choosing our roofing solutions, you'll experience the following advantages: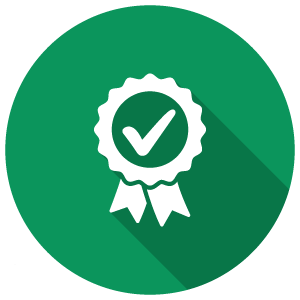 Is your outdated roof causing your home to lack in appearance? Improve your curb appeal with high-quality roof replacement services from our full-service roofers.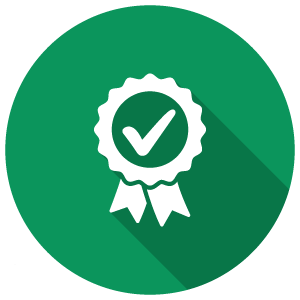 Installing a new roof and shingles greatly increases the energy-efficiency of your HVAC systems. Avoid overpaying on your energy bill with a new roof installation.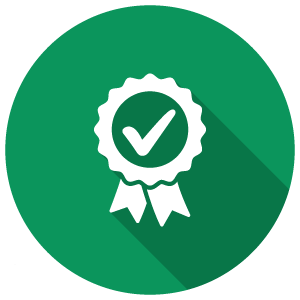 Replacing your roof guarantees an increase in the value of your home. A quality roof shows potential home buyer that your property is well cared for and maintained.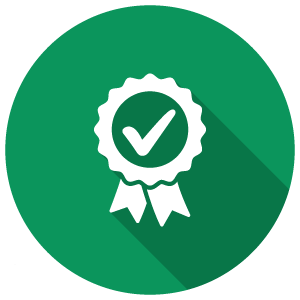 If your roof has missing shingles or cracks in your foundation, your home's safety could be jeopardized. Protect your home with our roof installation services.
Roof Inspections

St. Joseph Michigan
To maintain the health and longevity of your home's roof, it is crucial to conduct regular roof inspections. At Energy Efficient Replacements, we suggest scheduling an inspection at least once a year to identify potential issues before they become major problems. Our team will perform a comprehensive examination of your roof to check for any signs of damage or wear and tear, including missing or broken shingles, cracks, leaks, and other concerns. Neglecting these issues can result in more extensive and costly repairs over time. By scheduling regular roof inspections, you can detect these issues early on and address them promptly, saving you time and money in the long run.
If you notice missing shingles or visible damage following a severe storm, reach out to Energy Efficient Replacements at (574) 387-3297 for a roof inspection. We offer detailed inspections to detect repairs.
Roofing Replacement

St. Joseph Michigan
Replacing your home's roof is a significant investment; however, it is necessary for preserving the health and structural integrity of your property. At Energy Efficient Replacements, we offer various roofing replacement services, giving homeowners the option of a complete tear-off or simply replacing the existing roofing system. Although both options can provide a new and reliable roof, replacement is often the preferred choice when underlying materials are in excellent condition. Our roofing replacement services involve a comprehensive inspection of the roof deck, which helps identify any underlying issues or damages that may have been concealed by the old roofing system. We will remove your old shingles and apply new asphalt products to ensure that your roof can withstand various weather conditions for years to come in St. Joseph, MI.
Let our full-service roofers at Energy Efficient Replacements assist you in starting your roofing replacement project. We provide free estimates and step-by-step project management for our Midwestern clients.
Roof Tear-Offs

St. Joseph Michigan
Maintaining a healthy and resilient roof is crucial to your home's safety. When damages are present, a complete tear-off may be the best solution to avoid further repairs. At Energy Efficient Replacements, we recommend a roof tear-off service when multiple layers of shingles cover the roof, when the existing roofing system has surpassed its lifespan, or if significant damage has occurred. Our skilled team of roofers will remove the old roof entirely and replace it with a new roofing system that incorporates top-quality materials from our leading manufacturers. By tearing off the old roof, we can ensure that your new roof has a sturdy foundation and will last for years to come. Our roofing products are of the highest quality, providing not only a visually appealing roof but unbeatable protection from weather elements as well.
For complete roof tear-off services, Energy Efficient Replacements is the preferred choice for homeowners in St. Joseph, MI. Contact us today to schedule your full roof replacement and gain access to our commercial-grade products.
Full-Service Roofers

St. Joseph Michigan
Energy Efficient Replacements offers a wide range of comprehensive roofing services for both residential and commercial properties. Our highly skilled team of roofers is proficient in all aspects of roofing, including new installations, replacements, repairs, and maintenance. Whether you require a minor repair or a complete tear-off and replacement, we have the knowledge and expertise to complete the job flawlessly. If you observe any signs of damage or wear and tear on your roof, like missing or broken shingles, leaks, or cracks, it's essential to contact our professionals to assess the damage and recommend the best course of action for restoring your roof's health.
We have been providing durable roofing solutions to homeowners in the Midwest for several years. Contact us now for a free estimate on our top-quality roofing installation, replacement, and inspection services.