Roofing Installation & Roof Repairs Sawyer MI
Top Roofing Company

Sawyer Michigan
Looking for a reliable contractor with over 20 years of experience in roofing installation, tear-offs, and inspections? Energy Efficient Replacements hires the top roofing experts with decades of combined experience providing top-quality roofing services to homeowners and businesses in Sawyer, MI. Whether you need a new roof installed, an old roof removed, or a thorough inspection to ensure your roof is in stable condition, we have the expertise and tools to get the job done efficiently. Our company works with top names in the industry to give our customers durable and long-lasting shingles, underlayment, and other roofing system products for total peace of mind.
By choosing Energy Efficient Replacements as your roofing contractor, you'll receive a variety of quality products, expert installation techniques, and competitive pricing to ensure the longevity of your home.
New Roof Installation

Sawyer Michigan
If you're a home or business owner needing new roofing installation, we specialize in providing top-quality roofing solutions for residential and commercial properties. Using only the highest quality materials and industry-approved techniques, Energy Efficient Replacements guarantees that any new roof installed by our team will be able to withstand harsh storms, high winds, and years of climate change. If your roof is more than 20 years old and is showing signs of wear and tear, such as cracked or missing shingles, leaks, or damage to the roof deck, a new roof may be the best choice for your safety and budget.
Get started on your new roof installation project when you choose Energy Efficient Replacements as your contractor. We provide high-quality new roof installation for homes throughout Sawyer, MI.
New Roof Installation in Sawyer MI
Are you in the market for a new roof? At Energy Efficient Replacements, our new roofing installation services include a host of benefits that are sure to make your investment worthwhile. Our roofing products are designed with efficiency in mind, helping to reduce energy costs while maximizing durability and the protection of your property. When you choose our roofers in Sayner, MI, you can rest easy knowing that we will handle everything from start to finish, including tear-off, installation, and cleanup services. Contact us today to schedule your consultation and discover these benefits that are guaranteed with a brand-new roof installation: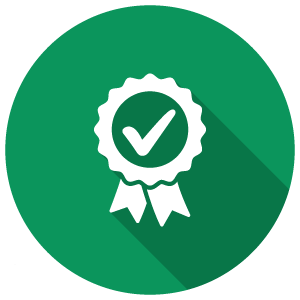 Is your outdated roof causing your home to lack in appearance? Improve your curb appeal with high-quality roof replacement services from our full-service roofers.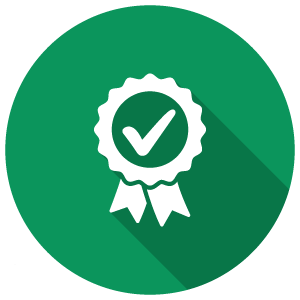 Installing a new roof and shingles greatly increases the energy-efficiency of your HVAC systems. Avoid overpaying on your energy bill with a new roof installation.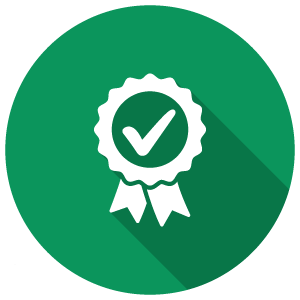 Replacing your roof guarantees an increase in the value of your home. A quality roof shows potential home buyer that your property is well cared for and maintained.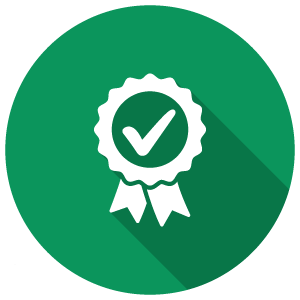 If your roof has missing shingles or cracks in your foundation, your home's safety could be jeopardized. Protect your home with our roof installation services.
Roof Inspections

Sawyer Michigan
As a homeowner in the Midwest, it's important to ensure your roof is in good condition to withstand the harsh weather conditions that can often come our way. Hiring a reputable company to inspect your roof can help you catch potential issues early on and prevent costly repairs down the line. Signs that you should consider a roof inspection include missing or damaged shingles, leaks, water stains on your ceiling or walls, and a visible sag in your roof. At Energy Efficient Replacements, we specialize in comprehensive roof inspections to help you identify any potential problems and provide expert recommendations for repair or replacement.
Schedule a roof inspection with our team in Sawyer, MI. You'll receive a thorough exam of your roofing system by certified and experienced technicians to ensure the safety of your home and family.
Roofing Replacement

Sawyer Michigan
Replacing your home's roofing system is one of the biggest investments a homeowner can put into their property. Working with a certified contractor is essential to ensure the safety and longevity of your home, which is why our team at Energy Efficient Replacements is the top choice for clients in Sawyer, MI. When performing your roofing replacement, our team will start by performing a thorough inspection of your existing roof to assess the extent of the damage. Next, we'll work with you to choose the best materials for your new roof, taking into account your budget, preferences, and the unique needs of your property. From there, we'll remove your old roof and install your new surface, paying close attention to every detail to ensure a flawless finish.
Ready to replace your roof? All of our roofing products come with a lifetime warranty and weather-resistant technology. Contact our full-service roofers for a free estimate and project consultation to discuss your home's needs.
Roof Tear-Offs

Sawyer Michigan
If it's obvious that your roof needs professional care, you may be wondering whether you need a replacement or a tear-off service. While both options involve installing new roofing materials, a tear-off service involves completely removing your existing roof down to the deck, while a replacement involves installing a new roof over your existing one. So why might you choose a tear-off service? For starters, a tear-off allows our team to inspect the deck and identify any potential issues that may not be visible from the surface. This also gives you a completely fresh start with high-quality products that are guaranteed to last and increase the value of your home.
When your roof needs to be replaced, our team is the go-to choice for homeowners in Sawyer, MI. Get a free estimate and discuss the specifics of your roofing project by reaching out to our technicians at (574) 387-3297.
Full-Service Roofers

Sawyer Michigan
When it comes to restoring your roof, it can be tempting to try to handle the job yourself or hire a cheaper, less experienced contractor. However, this can lead to costly mistakes and even more expensive repairs down the line. That's why it's important to work with a professional roofer for all of your roofing needs. A full-service roofing expert, like ours at Energy Efficient Replacements, brings a wealth of knowledge and experience to the table, as well as access to top-quality materials and tools that the average homeowner or inexperienced contractor may not have. We pride ourselves on providing top-quality roofing services and are fully ensured to minimize the risk of injury or damage to your property.
Contact our full-service roofers in Sawyer, MI to get a free estimate on your upcoming roofing project. We assist customers with their project design and secure installation or replacement services.