Roofing Installation & Roof Repairs New Buffalo MI
Top Roofing Company

New Buffalo Michigan
For over twenty years, Energy Efficient Replacements has provided residents of New Buffalo, MI with full roofing services. Our expert roofing contractors are experienced in roof installation, inspections, repairs, and replacements. Whether excessive wind, ice, or debris has damaged or broken the shingles on your roof, our team will visit your home and carefully inspect and repair any restorations your roof may need. We work with top names in the industry to provide you with the best products and offer free estimates so you can better understand what the cost would be for your repairs. Our specialists provide honest workmanship that will keep your home safe from potential water damage.
Keep your home protected by reaching out to us today for roofing services you can count on for years. Our team will work hard to ensure your roof is properly inspected and repaired so you don't stress about damage to your home.
New Roof Installation

New Buffalo Michigan
Blistering or damaged shingles indicate that you may need a new roof. A damaged roof can leave your home open to leaks and electrical faults. When you contact Energy Efficient Replacements, our licensed professionals will come to your home and begin a new roof installation. Our roofing contractors are a top choice for residents of New Buffalo, MI, because they install roofs with excellent quality and long-lasting products that are guaranteed to withstand natural weather conditions for years to come. We employ full-service roofing contractors with years of experience in roof installations to ensure your roof is installed correctly and you don't experience any issues with water in your home.
If your roof is damaged beyond repair or you are in the process of building a new home, contact us for a free roof installation estimate. We provide personalized service and great quality results that will last for years.
New Roof Installation in New Buffalo MI
Storms and severe weather can create damage to your roof that can become irreparable. At Energy Efficient Replacements, we have a team of skilled roofing contractors who have worked on hundreds of homes installing new roofs. Our team will come to your home and inspect and restore your roof quickly and efficiently so you don't have to stress about the potential water damage your home could face with broken shingles. For over twenty years, we have been serving New Buffalo, MI residents in their roof installation, repairs, and inspection services. A new roof installation can provide many benefits to your home. Some of those benefits include: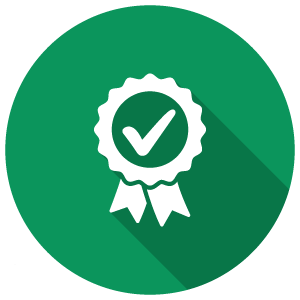 Is your outdated roof causing your home to lack in appearance? Improve your curb appeal with high-quality roof replacement services from our full-service roofers.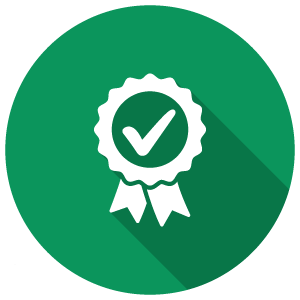 Installing a new roof and shingles greatly increases the energy-efficiency of your HVAC systems. Avoid overpaying on your energy bill with a new roof installation.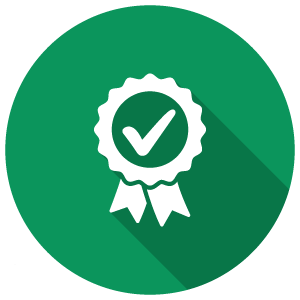 Replacing your roof guarantees an increase in the value of your home. A quality roof shows potential home buyer that your property is well cared for and maintained.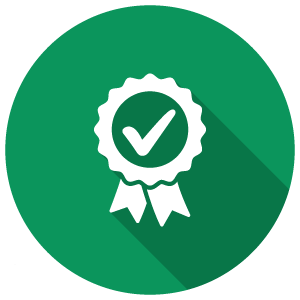 If your roof has missing shingles or cracks in your foundation, your home's safety could be jeopardized. Protect your home with our roof installation services.
Roof Inspections

New Buffalo Michigan
A properly maintained roof is one of the best ways to show any future home buyers that your home is well cared for and in good condition. It is also a great way to protect your house from obtaining cracks in its foundation due to water damage. With a roof inspection from Energy Efficient Replacements, you can protect your home and increase its value. Our roofing contractors will come to your home to fully inspect every layer of your roof to find any repairs that may need to be made. Many homeowners in New Buffalo, MI have found that getting a yearly roof inspection has become a great way to save money on replacing their roofs in the future and has increased the value of their homes.
When a storm hits and you are unsure of any damages you may have on your roof, give us a call at 574-387-3297 for a roof inspection. Our top-rated team of experts will explain any repairs or replacement services you will need.
Roofing Replacement

New Buffalo Michigan
Many homes in New Buffalo, MI have outdated roofs. When a roof is older, it will start to experience more wear and tear on the home's shingles, leading to more mold growth and water leaks in your home. With a roofing replacement service from Energy Efficient Replacements, we use high-quality products so you can get a longer lifespan of forty years out of your roof. Unfortunately, many older homes did not have the updated technology we use, and their roofs only had a lifespan of twenty years. We offer free quotes for a roofing replacement, and one of our specialists will sit down with you to give you more information on the next steps involved with replacing your roof.
If your roof is in terrible condition, or you start to experience more leaks coming from your ceiling, contact us for a roof replacement. Our team offers long-lasting replacements and a lifetime warranty.
Roof Tear-Offs

New Buffalo Michigan
While a roof tear-off can be a lengthier process, it can be more beneficial to your home. With a roof tear-off service, you are stripping and replacing your entire roof instead of placing new roofing over rotting or damaged material. It can be beneficial to your home because it can locate any underlying issues and increase the lifespan of your roof. Our certified roofers at Energy Efficient Replacements will carefully remove all your old shingles and inspect any lingering issues that might be underneath. This allows our team to decide if your roof requires any extra services to keep your home safe, while also allowing you to upgrade your roofing system with newer materials to get a longer-lasting roof.  
With a roof tear-off, our team of experts can help you find any issues on your roof that may cause you more money in repair costs in the future. Save your money and contact us for a roof tear-off consultation.
Full-Service Roofers

New Buffalo Michigan
For full-Service roofers you can trust, contact Energy Efficient Replacements. We offer a full line of roofing services, from inspections all the way to roof tear-offs. Our licensed contractors will properly inspect and carefully repair or replace any damage your roof may experience due to storms, hail, or wind. We work with our customers in New Buffalo, MI to deliver them affordable products that are high quality and durable so they are provided with decades of protection. Our full-service roofers are thorough with their work and are happy to answer any questions you may have, whether it's about an inspection or repair on your roof.
The best way to increase your home's energy efficiency and protect your house from insects and other potential damages is with a full roof service. Contact us for full-service roofers who will take the time to inspect and repair your roof properly.