Roofing Installation & Roof Repairs Middlebury IN
Top Roofing Company

Middlebury Indiana
In Middlebury, IN, and the neighboring Michiana communities, Energy Efficient Replacements is your go-to roofing company. We offer premium roofing materials and expert workmanship for both residential and commercial roofing systems. Every year, hundreds of residential roofs are replaced by our specialists, ranging from complete shingle replacements to full roof installations. We guarantee that your roof will last for decades thanks to our collaboration with leading manufacturers and certified installation services. Working with our team means working with the most accomplished experts who use the best equipment and supplies to deliver excellent results.
For a free estimate on your upcoming home improvement project, get in touch with our team of qualified roofers and we'll arrange a consultation to discuss your roofing needs.
New Roof Installation

Middlebury Indiana
Every one of our roofing services starts with an in-depth examination. Our roofers look for leaks, missing shingles, insufficient ventilation, and mold growth as signs that your roof is no longer functioning properly. These problems point to potential underlying problems that demand an industry expert's attention. Energy Efficient Replacements in Middlebury, IN, offers new roof installation if your shingles and roofing system are beyond repair. Our group is the best choice for nearby homeowners thanks to our more than two decades of experience. Your new roof will be built with strong, premium materials that are guaranteed to last for many years and withstand exposure to the elements.
We hope you will think of our business and our well-deserved reputation for superior service when you require expert roofing services. To receive a free estimate for your roofing installation project, contact our team of professionals right away.
New Roof Installation in Middlebury IN
Energy Efficient Replacements has faithfully assisted homeowners in Middlebury, IN, and the nearby communities since 2003. We offer expert, individualized service, meticulous craftsmanship, and quality results with every roofing project. You can count on our skilled team to inspect and restore your roofing system as quickly and efficiently as possible, whether you need a roof tear-off and replacement or immediate storm damage repair. You can rely on our team to restore your home's most important feature when you want the best outcomes and highly professional service. The following long-term effects and benefits of using our roofing services are offered to residential properties: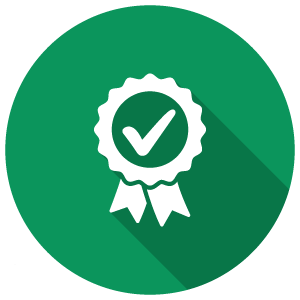 Is your outdated roof causing your home to lack in appearance? Improve your curb appeal with high-quality roof replacement services from our full-service roofers.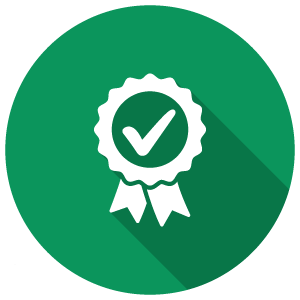 Installing a new roof and shingles greatly increases the energy-efficiency of your HVAC systems. Avoid overpaying on your energy bill with a new roof installation.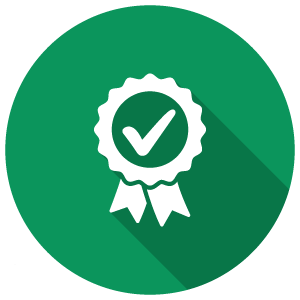 Replacing your roof guarantees an increase in the value of your home. A quality roof shows potential home buyer that your property is well cared for and maintained.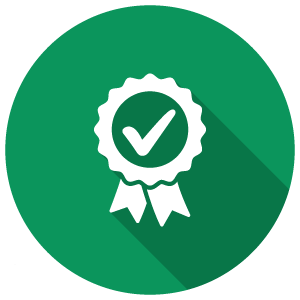 If your roof has missing shingles or cracks in your foundation, your home's safety could be jeopardized. Protect your home with our roof installation services.
Roof Inspections

Middlebury Indiana
The unsung hero of your home is its roof, which protects your family from inclement weather, extreme temperatures, and pesky insects. Regular roof inspections are required to keep your roof in good condition. Your roof will be inspected for repair issues, out-of-place items, debris, damage, and its ability to withstand normal wear and tear. Scheduling an annual inspection for your roof is a good practice as well as a wise investment for the safety of your home, but you could also benefit from the experience of an expert roofer if you've noticed ceiling leaks, experienced a recent storm, if you want to sell or refinance your home, or if your insurance company is requesting a professional exam.
A roof inspector will look for signs of damage in every component of a roof, including the stability of the roofing material, structural support, and the ceiling and walls. Contact us to have your Middlebury, IN, home's roof thoroughly inspected.
Roofing Replacement

Middlebury Indiana
A brand-new roof made of high-quality materials will usually last 40 years or more. It might be time to replace your old roof when issues like leaks, missing shingles, or mold growth start to occur. Due to improvements in the production of asphalt shingles over time, roofing products are now made with sophisticated technology and accuracy, enabling us to offer our customers lifetime warranties on their roofing systems. Older roofs only last twenty years, especially if the installation did not meet code requirements. Homeowners in Middlebury, IN, can rely on Energy Efficient Replacements for long-lasting roof replacement services.
When you get in touch with our team today, you can get a free estimate and information on the next steps for your roof replacement service. We take great pride in providing the best service available.
Roof Tear-Offs

Middlebury Indiana
As top-quality experts in the industry, we believe all projects must start from scratch to successfully install a roof. So, we won't construct a new roof over worn-out, deteriorating, or rotting materials. The damaged material must be removed and replaced with brand-new, secure roofing if we are to produce the highest quality results. We provide highly specialized roof removal services at Energy Efficient Replacements in Middlebury, IN, and we always get the job done right the first time. A roof tear-off takes more time than a typical roof replacement, but the results are well worth the effort. Our skilled technicians will remove all your old shingles and check the substructure for any other issues.
With this process, our specialists can be as thorough as possible in figuring out whether you need any additional services in order for your house to be safe and functional. Get a free quote today for our roof removal services.
Full-Service Roofers

Middlebury Indiana
We offer a wide selection of roofing services at Energy Efficient Replacements. Any job involving your roofing system, including installations, tear-offs, repairs, and replacements, can be expertly handled by our team. We offer ongoing roof inspection and gutter cleaning services for residential properties in addition to roof installation. You can rely on the fact that we offer some of the most thorough roofing services among all roofers in Middlebury, IN, and the surrounding areas. With more than 20 years of experience in the field, you can be certain the results will be of the highest caliber, the products will last, and the installation will be done correctly.
You can depend on us at every step of the process, regardless of whether your roof needs to be replaced or you're installing a new roof from the ground up. Call (574) 387-3297 today to begin your home improvement project.