Roofing Installation & Roof Repairs Lakeside MI
Top Roofing Company

Lakeside Michigan
Energy Efficient Replacements is the most reliable roofing company in Lakeside, MI, and the surrounding communities in Michiana. Our professionals replace hundreds of residential roofs annually, ranging from simple shingle replacements to total roof installations. We provide superior materials and expert workmanship for both residential and commercial roofing systems. Our partnership with industry-leading manufacturers, coupled with our certified installation services, enables us to guarantee that your roof will last for decades. Working with our team involves collaborating with seasoned experts who utilize the finest quality materials to produce exceptional, sustainable results.
Contact our qualified team for a free consultation and estimate if you are interested in our roofing services. When you're ready, we'll schedule your service and begin the installation so you can immediately begin enjoying your new roof.
New Roof Installation

Lakeside Michigan
Energy Efficient Replacements will install a new roof on your Lakeside, MI, home if the shingles and roofing system cannot be repaired. All of our roofing services begin with a comprehensive inspection. Our roofers inspect your roof for malfunctioning indicators, such as leaks, missing shingles, inadequate ventilation, and mold growth. These scenarios indicate potential underlying issues that an industry expert should investigate. With our team's two decades of experience, we're the best option for local homeowners. Your new roof will be made of durable, weather-resistant materials of the highest quality that will last for many years. Consulting with us about a roofing installation is free.
We hope our company's reputation for providing excellent service will convince you to work with us. Contact our team of roofing experts today for a free estimate on your roofing project.
New Roof Installation in Lakeside MI
Since 2003, Energy Efficient Replacements has provided roofing services to Lakeside, MI, and the surrounding areas. Whether you need a roof tear-off and replacement or immediate storm damage repair, you can rely on our skilled team to inspect and restore your roofing system as quickly as possible. To achieve superior results, our expert technicians ensure that each roofing project receives specialized service and is executed precisely. When you want the best results and the most professional service, you can rely on our roofing specialists to restore the most important component of your house. The long-term benefits of our residential roofing services include: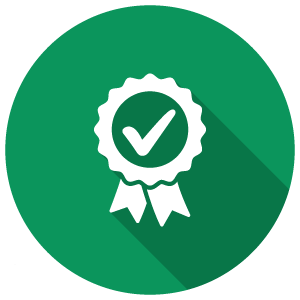 Is your outdated roof causing your home to lack in appearance? Improve your curb appeal with high-quality roof replacement services from our full-service roofers.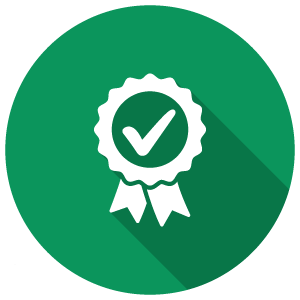 Installing a new roof and shingles greatly increases the energy-efficiency of your HVAC systems. Avoid overpaying on your energy bill with a new roof installation.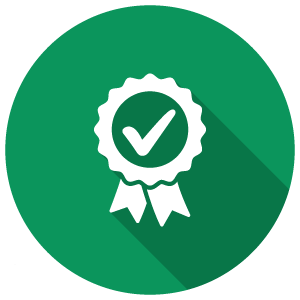 Replacing your roof guarantees an increase in the value of your home. A quality roof shows potential home buyer that your property is well cared for and maintained.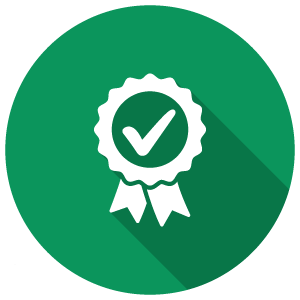 If your roof has missing shingles or cracks in your foundation, your home's safety could be jeopardized. Protect your home with our roof installation services.
Roof Inspections

Lakeside Michigan
Your roof protects you and your family from severe weather, pests, and extreme temperatures. Scheduling annual roof inspections is a good practice and a wise investment for the safety of your home, but you will also benefit from the expertise of a professional roofer if you have noticed ceiling leaks, have recently experienced a storm, want to sell or refinance your home, or if your insurance company requests a professional inspection. It is recommended that homeowners in Lakeside, MI, perform periodic roof inspections to ensure the roof's continued integrity. Your roof will be inspected for debris, as well as its resistance to normal wear and tear and any issues that require repair.
Our trained personnel will inspect each component of your roof for signs of damage and other issues, including structural support, ceilings and walls, as well as the roofing material's stability. Contact us today to be added to the schedule.
Roofing Replacement

Lakeside Michigan
The lifespan of an older roof is likely to be shorter than average, especially if it was improperly installed. When you observe leaks, missing shingles, or mold, you should replace your old roof. A new roof made from high-quality materials should last at least forty years. However, due to advancements in asphalt shingle production, roofing products are now manufactured with more advanced technology and precision, allowing us to offer lifetime warranties on our roofing systems. Energy Efficient Replacements provides dependable roof replacement services in Lakeside, MI, which will outlast your old roof and save you money over time, making the replacement a wise investment.
When you contact us today, we will provide you with a free estimate and all the necessary information regarding the replacement of your roof. We take great pride in providing our valued customers with the best service possible.
Roof Tear-Offs

Lakeside Michigan
As industry leaders, we believe that we must begin from scratch in order to successfully install a roof. This indicates that we will not install a new roof over deteriorated or rotted materials. To achieve optimal results, we must remove the damaged materials and install a brand-new, secure roof. At Energy Efficient Replacements in Lakeside, MI, we specialize in roof removal and always complete the job correctly. A roof tear-off requires more time and labor than a standard roof replacement, but the end result justifies the additional effort. Our skilled technicians will remove all of your old shingles and inspect the roof deck for any other major problems.
Using this method, our specialists will determine if your residence requires additional services to ensure its safety and functionality. You can rely on our specialists to be extremely thorough. Request a free estimate for a roof tear-off.
Full-Service Roofers

Lakeside MIchigan
Energy Efficient Replacements offers an extensive selection of roofing services. The impressive expertise of our roofing team includes installations, removals, repairs, and replacements. In addition to roofing installation, we offer ongoing roof inspections for residential properties. As a full-service roofing company, you can rely on us to provide the most comprehensive roofing services in Lakeside, MI, and the surrounding areas. You can rest assured that the results will be of the highest quality, that the products will be durable and long-lasting, and that the installation will be completed on time and on budget. Regardless of your roofing needs, our team of experts has you covered.
Whether your roof requires replacement or you're starting from scratch with a new roof installation, you can rely on our company throughout the entire process. Call (574) 387-3297 to initiate your upcoming home improvement project.