Replacement Windows Stevensville MI
Top Rated Window Company

Stevensville Michigan
When replacing or installing new windows, you want a company that can deliver top-quality products and exceptional service. That's where Energy Efficient Replacements come in. Our team of experienced professionals specializes in window installation and replacement, using only the best materials to ensure your windows will last for years to come. Our commitment to customer satisfaction has earned us a reputation as a top-rated window company, trusted by Stevensville, MI, homeowners throughout the area. So whether you're looking to boost curb appeal or improve energy efficiency, our expert team can help you find the perfect solution.
So why settle for anything less than the best? Choose our top-rated home improvement team for all your window needs, and experience exceptional service and stunning results. For a free estimate, contact us today.
Window Replacement

Stevensville Michigan
At our Energy Efficient Replacements, we understand that every home is unique, and your windows should be too. That's why we offer customizable windows that can be tailored to fit your exact specifications. Our window replacement services feature many styles, materials, and colors so that you can find the perfect match for your home's design aesthetic. Our experienced technicians will work closely with you to ensure your new windows are installed with precision and care, leaving your home looking and feeling like new. With our customizable windows for your window replacement, you can enjoy improved energy efficiency, increased curb appeal, and greater overall comfort.
Don't settle for generic, one-size-fits-all windows. Instead, choose our window replacement services to get your desired personalized, high-quality results. Call today to schedule your first consultation with one of our specialists.
Window Replacement in Stevensville
Hiring Energy Efficient Replacements for window replacement services can benefit you in many ways. Firstly, our home improvement professionals have the knowledge and experience to handle your window replacement installation efficiently and effectively. This means you can trust that your new windows will be installed correctly and to your satisfaction. Additionally, our home improvement team can provide a wider range of options when it comes to window styles, materials, and colors, which can help you find the perfect match for your home's aesthetic. But that's not all! Here are some other benefits of hiring us for your window replacement services: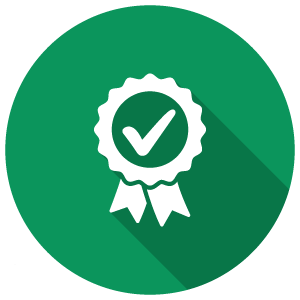 Improved Energy Efficiency
Improve your home's energy efficiency with replacement windows from top names in the industry. Our windows prevent moisture, air leaks, and humidity.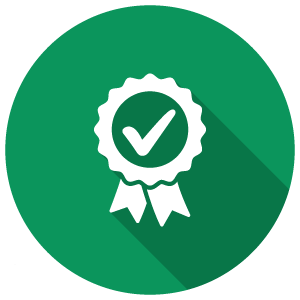 Protect your home and family with new windows and hardware locks.  Energy Efficient Replacements give you peace of mind with seal-tight window installation.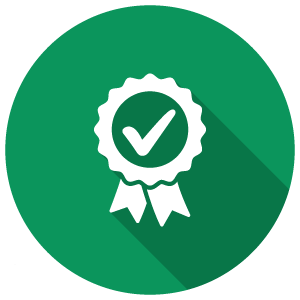 Increase the value of your home with replacement windows from Energy Efficient Replacements. Our high-quality products add significant value to your property.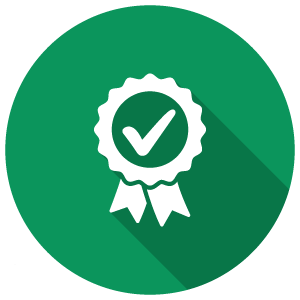 Eliminate cold drafts and regulate the temperature of your home with replacement windows. Properly installed windows guarantee your comfort year-round.
Window Installation

Stevensville Michigan
When building a new home, we know that homeowners always look for energy-efficient and beautiful windows. That's why our window installation services are perfect for your new build project. Our team of expert installers at Energy Efficient Replacements uses only the best materials and techniques to ensure that your windows are installed correctly and efficiently. Our windows are designed to keep the heat in during the winter and the cool air in the summer, saving homeowners money on their energy bills. Plus, our windows come in various styles and colors to match any design scheme so that homeowners can customize their homes to their liking.
When you partner with us for your new residential development, you'll be able to see your dream home come to life. Contact us at (574) 387-3297 to learn more about our window installation services and to request your free estimate!
Types of Windows We Offer
Energy Efficient Replacements is your top choice for window solutions, providing a diverse selection of window types to cater to your specific preferences and needs. Whether you prefer traditional or modern designs, we have various options that suit every taste and budget. Our windows are crafted with high-quality materials built to last and enhance the efficiency and functionality of your Stevensville, MI, home. We understand the significance of choosing windows that complement your home, which is why we offer a comprehensive range of options to make the selection process easier. Check out the list below to see the different windows we offer and what features they have to offer.
Increasing the Energy Efficiency of Your Home with Replacement Windows in Stevensville Michigan
Living in Stevensville, Michigan means we get to experience the best (and worst) of all the seasons. Whether it's 5 degrees or 85 degrees, you rely on replacement windows to keep your home comfortable. You also count on new window installation to keep your energy bills low.
When you want to get the most out of your replacement windows in Stevensville, Michigan, here is how you can make sure your home becomes extra energy efficient.
Opt for Energy Efficient Gases
First, you need to consider the glass package of your new windows. It's important for the glass to contain energy efficient inert gases, otherwise known as argon or krypton. These gases are denser than air and used to further insulate your home.
​If your windows don't include argon or krypton gas, this makes it a lot easier for cold air to come through the glass. This will cause your home to feel cold in the winter while your energy bills continue to rise.
​Energy Star Certification
​Next on the list for energy efficient windows in Stevensville, Michigan is low-e application. Low-e is an invisible coating that's thinner than a human hair. It's used to help reflect the sun's rays so it doesn't heat your home up like an oven during the summertime. It also helps prevents your flooring and furniture from fading from the sunlight.
Next on the list for energy efficient windows in Stevensville, Michigan is low-e application. Low-e is an invisible coating that's thinner than a human hair. It's used to help reflect the sun's rays so it doesn't heat your home up like an oven during the summertime. It also helps prevents your flooring and furniture from fading from the sunlight.
Durable Weatherstripping​
Not all weatherstripping is created equal. Poor quality weatherstripping won't last or defend your home from drafts for very long. When you invest in window replacement, be sure that it includes quality weatherstripping to keep unwanted cold or warm air outside.
​Professional Window Installation
No matter how much you spend on your new upgrade, your windows won't perform if the installation is incorrect. When you hire a window contractor, it's important to ensure that they're experienced to get the job done right. Attempting window installation on your own can result in hundreds of dollars lost in energy bills each year!