Replacement Windows Plymouth IN
Top Rated Window Company

Plymouth Indiana
Having reliable windows for your home is important. They offer natural lighting, protection from the outdoor elements, and bring stylistic touches to your home's interior and exterior. Since being in business since 2003, our team of home improvement experts at Energy Efficient Replacements has the skills and experience to offer reputable window installation and replacements for the Plymouth, Indiana, community. In addition, when you choose us to upgrade your home, we can offer various customizable options for your windows. So, whether you want to add double-hung windows, sliding windows, or another style of windows, we have you covered.
We work with highly-rated manufacturers to ensure you get high-quality windows for your window installation and replacements. Call today to request your free estimate and to schedule your initial consultation.
Window Replacement

Plymouth Indiana
At Energy Efficient Replacements, our expert contractors specialize in window replacement services for residential properties in Plymouth, IN. We understand the importance of having windows that function properly and enhance your home's aesthetic appeal. Our solutions are customized to address any issues you may have, from rotting frames to failing hardware. When you entrust us with your home improvement project, we will take precise measurements and guide you through selecting the perfect products from top manufacturers. Our commitment to excellence ensures that your home's resale value and energy efficiency will significantly boost once we complete the job.
You can learn more about our window replacement services and their benefits and customization opportunities by contacting us at (574) 387-3297 to speak with one of our home improvement specialists.
Window Replacement in Plymouth IN
There are a lot of benefits to replacing your windows than just improving your curb appeal. Modern window designs and frames give you a more elegant, affordable, and energy-efficient addition to your Plymouth, IN, home. At Energy Efficient Replacements, we work with the best manufacturers in the business to ensure you get windows that will last for decades. So, are you ready to upgrade your home with window replacement services? When you hire our team of home improvement contractors, we will visit your home to collect accurate measurements and help you pick from several customization options to create your one-of-a-kind windows.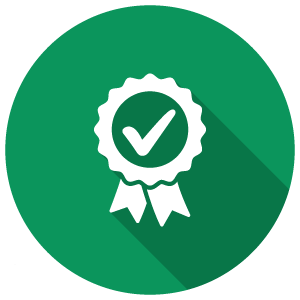 Improved Energy Efficiency
Improve your home's energy efficiency with replacement windows from top names in the industry. Our windows prevent moisture, air leaks, and humidity.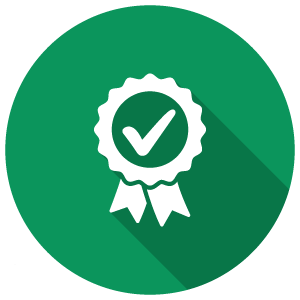 Protect your home and family with new windows and hardware locks.  Energy Efficient Replacements give you peace of mind with seal-tight window installation.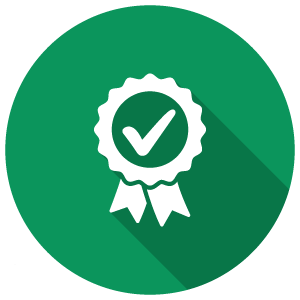 Increase the value of your home with replacement windows from Energy Efficient Replacements. Our high-quality products add significant value to your property.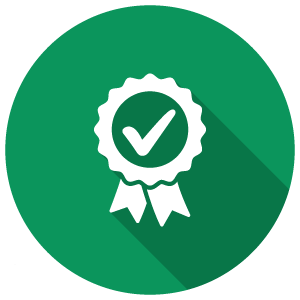 Eliminate cold drafts and regulate the temperature of your home with replacement windows. Properly installed windows guarantee your comfort year-round.
Window Installation

Plymouth Indiana
Are you building a new home in Plymouth, IN? Our team of contractors at Energy Efficient Replacements is here to help! We offer window installation services that will enhance your property value as well as provide affordable and energy-efficient selections. Do you have a specific vision in mind for your windows? We can help you create the perfect windows for your new home with the help of our customizable options from our two manufacturing companies. We can assist you in selecting decorative grids, glass enhancements,  customizable frames, and hardware. Whatever you envision, we can make it happen! Our team is ready to make your dream home come true with our window installation services.
Want to learn more about our window installation services? You can contact one of our specialists to answer any of your questions as well as receive your free estimate today!
Types of Windows We Offer
At Energy Efficient Replacements, we are proud to offer a larger variety of customizable window styles for you to choose from. To cater to all style aesthetics, we work with two of the top window manufacturers so that we can ensure you get the windows of your dreams. So whether you are looking for simple and sleek windows or want something unique and one of a kind, we have the skills and access to create exactly what you want. To begin the process, one of our experts will sit with you to learn what it is you are looking for and then will assist you in the design process to ensure we get everything right. We take pride in offering Plymouth, IN, affordable, energy-efficient, and safe windows for homeowners in the area. Our team specializes in the following types of windows:
Increasing the Energy Efficiency of Your Home with Replacement Windows in Plymouth Indiana
Living in Plymouth, Indiana means we get to experience the best (and worst) of all the seasons. Whether it's 5 degrees or 85 degrees, you rely on replacement windows to keep your home comfortable. You also count on new window installation to keep your energy bills low.
When you want to get the most out of your replacement windows in Plymouth, Indiana, here is how you can make sure your home becomes extra energy efficient.
Opt for Energy Efficient Gases
First, you need to consider the glass package of your new windows. It's important for the glass to contain energy efficient inert gases, otherwise known as argon or krypton. These gases are denser than air and used to further insulate your home.
​If your windows don't include argon or krypton gas, this makes it a lot easier for cold air to come through the glass. This will cause your home to feel cold in the winter while your energy bills continue to rise.
​Energy Star Certification
​Next on the list for energy efficient windows in Plymouth, IN is low-e application. Low-e is an invisible coating that's thinner than a human hair. It's used to help reflect the sun's rays so it doesn't heat your home up like an oven during the summertime. It also helps prevents your flooring and furniture from fading from the sunlight.
Next on the list for energy efficient windows in Plymouth, IN is low-e application. Low-e is an invisible coating that's thinner than a human hair. It's used to help reflect the sun's rays so it doesn't heat your home up like an oven during the summertime. It also helps prevents your flooring and furniture from fading from the sunlight.
Durable Weatherstripping​
Not all weatherstripping is created equal. Poor quality weatherstripping won't last or defend your home from drafts for very long. When you invest in window replacement, be sure that it includes quality weatherstripping to keep unwanted cold or warm air outside.
​Professional Window Installation
No matter how much you spend on your new upgrade, your windows won't perform if the installation is incorrect. When you hire a window contractor, it's important to ensure that they're experienced to get the job done right. Attempting window installation on your own can result in hundreds of dollars lost in energy bills each year!