Replacement Windows Cassopolis MI
Top Rated Window Company

Cassopolis Michigan
Energy Efficient Replacements specializes in the replacement of residential windows for Cassopolis, MI, residents. If the frames and sashes of your windows are rotting or the hardware is broken, you can rely on our company because we provide replacement windows from the most reputable brands on the market for low-cost investment opportunities and premium materials. Andersen® Windows & Doors and Sunrise® Windows & Doors are industry leaders whose products will increase the resale value and energy efficiency of your home. Regardless of the reason for your window replacement, we have options that will complement your home's style and budget.
If it's time to replace your windows, contact our expert specialists for superior service. Once you see the incredible results for yourself, we promise you'll be satisfied with our work.
Window Replacement

Cassopolis Michigan
When your home's window frames and glass begin to warp or deteriorate, rather than spending hundreds of dollars on repairs, you should replace them. Older window frames warp and bend due to air leaks and inadequate insulation, making them more difficult to open and close. If you observe obvious damage, cracks, persistent drafts, or condensation forming on the inside of your windows, call Energy Efficient Replacements in Cassopolis, MI, right away. You don't want to wait to resolve these issues because you'll be sacrificing money as well as your own comfort. We provide low-cost, high-quality replacement windows and energy-efficient double-pane windows to help you save on utility bills.
When you're ready to commit, contact our team to schedule a free consultation and we'll provide you with a free quote so you can make the best decision for your home's needs.
Window Replacement in Cassopolis MI
Our contemporary windows feature affordable, elegant designs and frames that are also energy efficient. Additionally, they are guaranteed to last for decades. Replacement windows from a reputable manufacturer will enhance the aesthetic appeal of your home while reducing your monthly energy expenses. Thankfully, our company offers double-paned windows in a variety of sizes, shapes, and styles, as they are typically easier for homeowners to operate. When you hire Energy Efficient Replacements for professional window installation in Cassopolis, MI, you can rely on our highly qualified and seasoned professionals to provide you with a number of first-rate advantages.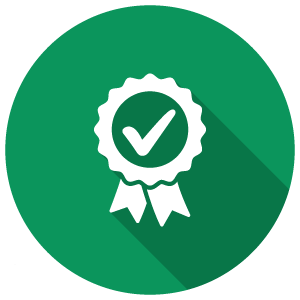 Improved Energy Efficiency
Improve your home's energy efficiency with replacement windows from top names in the industry. Our windows prevent moisture, air leaks, and humidity.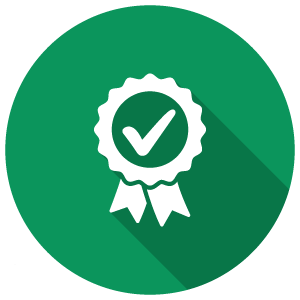 Protect your home and family with new windows and hardware locks.  Energy Efficient Replacements give you peace of mind with seal-tight window installation.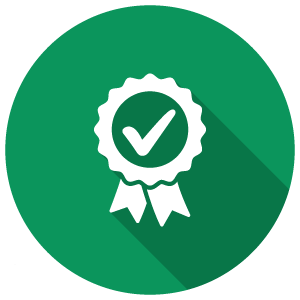 Increase the value of your home with replacement windows from Energy Efficient Replacements. Our high-quality products add significant value to your property.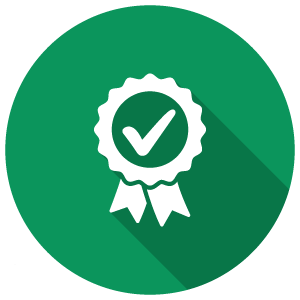 Eliminate cold drafts and regulate the temperature of your home with replacement windows. Properly installed windows guarantee your comfort year-round.
Window Installation

Cassopolis Michigan
We value your trust in us to install your new windows, and we will make the installation process as straightforward as possible. On the installation day, our team will arrive between 8:15 and 8:45 AM, and we will begin by remeasuring all windows to ensure a perfect fit. During installation, the working environment is frequently noisy and cluttered, but we will shop-vacuum the areas we use to leave them clean once the job is complete. Depending on the number of windows being replaced, the process typically takes only one day. We will notify you if the installation takes longer than anticipated, and no gaps will be left in your home overnight. We only require your presence at the conclusion of the project.
Please review our work and consult with us if you have any questions regarding the use and maintenance of your new windows. We want you to be satisfied with the work we perform in your Cassopolis, MI, home. Call (574) 387-3297 to get started.
Types of Windows We Offer
The best way to improve energy efficiency, increase natural light, and protect your family is to install new windows in your home. Whether your residence in Cassopolis, MI, has outdated windows or needs new windows to achieve the look you want, Energy Efficient Replacements offers expert window installation services. Thankfully, we have a variety of window styles and customization options to meet the needs of all of our customers. Our installers have extensive experience installing double-hung windows, casement windows, sliding windows, fixed picture windows, bay & bow windows, and egress windows. Tell us what you require, and we will assist you in finding the perfect product for you.
Increasing the Energy Efficiency of Your Home with Replacement Windows in Cassopolis Michigan
Living in Cassopolis, Michigan means we get to experience the best (and worst) of all the seasons. Whether it's 5 degrees or 85 degrees, you rely on replacement windows to keep your home comfortable. You also count on new window installation to keep your energy bills low.
When you want to get the most out of your replacement windows in Cassopolis, Michigan, here is how you can make sure your home becomes extra energy efficient.
Opt for Energy Efficient Gases
First, you need to consider the glass package of your new windows. It's important for the glass to contain energy efficient inert gases, otherwise known as argon or krypton. These gases are denser than air and used to further insulate your home.
​If your windows don't include argon or krypton gas, this makes it a lot easier for cold air to come through the glass. This will cause your home to feel cold in the winter while your energy bills continue to rise.
​Energy Star Certification
​Next on the list for energy efficient windows in Cassopolis, MI is low-e application. Low-e is an invisible coating that's thinner than a human hair. It's used to help reflect the sun's rays so it doesn't heat your home up like an oven during the summertime. It also helps prevents your flooring and furniture from fading from the sunlight.
Next on the list for energy efficient windows in Cassopolis, MI is low-e application. Low-e is an invisible coating that's thinner than a human hair. It's used to help reflect the sun's rays so it doesn't heat your home up like an oven during the summertime. It also helps prevents your flooring and furniture from fading from the sunlight.
Durable Weatherstripping​
Not all weatherstripping is created equal. Poor quality weatherstripping won't last or defend your home from drafts for very long. When you invest in window replacement, be sure that it includes quality weatherstripping to keep unwanted cold or warm air outside.
​Professional Window Installation
No matter how much you spend on your new upgrade, your windows won't perform if the installation is incorrect. When you hire a window contractor, it's important to ensure that they're experienced to get the job done right. Attempting window installation on your own can result in hundreds of dollars lost in energy bills each year!