Entry & Exterior Doors Syracuse IN
Entry Door Installation

Syracuse Indiana
Having a safe and welcoming entry door is a must for any home. You want an entry door that adds to your home's curb appeal and provides you and your family safety. At Energy Efficient Replacements, we have offered dependable entry door installation and replacement services in the Syracuse, IN, area since 2003. Since then, we have built a team of skilled and experienced contractors to meet your home improvement needs. When you choose us for your entry door installation service, you can customize your new door frame, hardware, and glass. In addition, we use high-quality eco-friendly products from Polaris® Windows & Doors to ensure you get the best possible entry door.
Are you ready to add a special touch to your home? Contact our team today to speak with a professional to learn more about our entry door installation service and to get your free estimate upon request.
Front & Entry Door Replacement

Syracuse Indiana
Upgrade your Syracuse, IN, home's curb appeal and safety with our front and entry door replacement services! At Energy Efficient Replacements, we understand the importance of having a welcoming and secure front door. However, with an old entry door that has worn and broken pieces, your home can't have the security it needs, and it can also damage the overall aesthetic of your home. That's why we offer a range of customizable options, including door frames, hardware, and glass, to create a door that perfectly suits your taste and home's aesthetic. In addition, our skilled contractors use high-quality materials to ensure that your new door is stunning but also durable and long-lasting.
Don't settle for an outdated or damaged door any longer. Contact us today to learn more about our customizable entry door replacement services and get a free estimate! Ready to schedule your first consultation? Call (574) 387-3297 today!
Replacing Your Entry Doors in Syracuse IN
Upgrading your home's entry door can bring many benefits to your living space. Not only can it enhance your curb appeal and add value to your property, but it can also improve your home's energy efficiency, security, and durability. With a new entry door, thanks to Energy Efficient Replacements, you can save money on heating and cooling bills, enjoy greater comfort and noise reduction, and have peace of mind knowing that your home is better protected against the elements and potential intruders. Additionally, a new door can provide your Syracuse, IN, home with a fresh and updated look, making it a more inviting and welcoming space for you and your guests.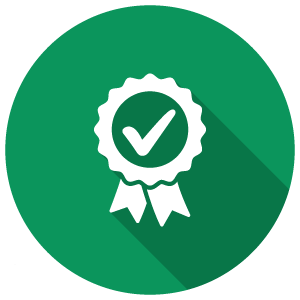 Replacing your entry door can increase your home's safety. Our door installation experts ensure that your door frames, hinges, and locks are secure before completing your project.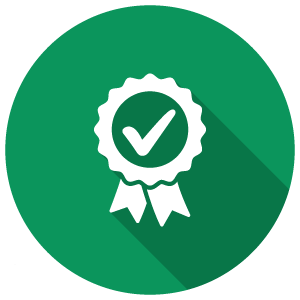 Your front door says everything about your home. Enhance your property's curb appeal with a brand-new entry door from EER. We offer custom framing, finishes, and door designs.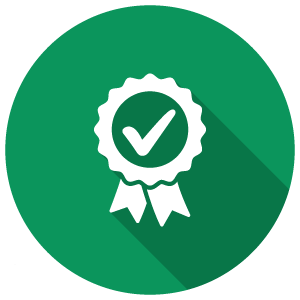 When your front door is off center or is causing a draft to enter (or leave) your home, you may notice a rise in your energy bill. A brand-new entry door seals all cracks, decreasing energy costs.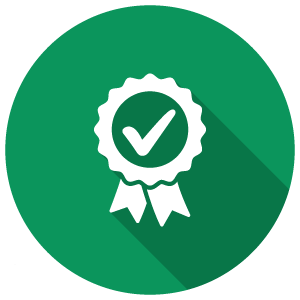 Upgrading your entry door is a great way to increase the value of your home in Granger, IN. Before selling your home, invest in an entry door replacement from EER for maximum revenue.
Styles & Options for Door Replacements

Syracuse Indiana
When it comes to replacing your entry door with Energy Efficient Replacements, we work with Polaris® Windows & Doors to install energy-efficient, reliable doors that offer endless options for style and customization. Whether you prefer the classic elegance of a wooden door or the modern flair of a sleek glass or steel design, there is a perfect fit for every home. You can choose from various materials, colors, finishes, and hardware options to customize your door to your unique tastes and needs. Additionally, you can select from various styles, such as French doors, sliding doors, double doors, and more.
With so many choices available, you can easily find an entry door replacement that not only complements your Syracuse, IN, home's architectural style but also enhances its overall aesthetic appeal. Contact us today for your free estimate or to talk to an expert.
Door Guards
Specialty Doors
French Doors
Entrance Doors
Sliding Glass Doors
Exterior Door Replacement
Interior Door Replacement
Patio Doors

Syracuse Indiana
Do you spend a lot of your time in your backyard hoasting events or spending time with your family? Or is your old patio door ruining the aesthetic of your favorite room? At Energy Efficient Replacements, we also offer patio door installation and replacement services for the Syracuse, IN, community. By using one of the industry's top manufacturers, our patio doors can be customized to fit your vision as well as offer security. In addition, one of our home improvement specialists can work with you to design your dream patio door by helping you choose the style, material, color, hardware, and glass. So, whether you want elegant French patio doors or a sleek sliding patio door, we have you covered.
Upon request, we can offer you a free estimate on your patio door installation and answer any questions you may have. So contact us today if you are ready to start your patio door installation!
As a leading provider for Northern Indiana and Southwest Michigan, Energy Efficient Replacements is committed to helping you get the most out of your remodeling budget. We provide homeowners with beautiful sliding glass patio doors that are built for high performance and offer convenient access to your outdoor entertainment spaces. All of our name-brand products come with several features that give homeowners peace of mind while increasing the value of their Syracuse, IN home. For more information on our residential sliding glass patio doors, contact us today! Just give us a call or fill out our online form to request your free, no-obligation estimate and consultation. Here are some of the guaranteed features you'll receive with our stunning patio doors.
Top-hung screen for trouble-free operation.
Polyurethane insulation for superior efficiency.
Oversized twin tandem steel rolling system.
Quad seal weather-stripping for double protection over the industry standard.
Angled and curved frame options to customize the curb appeal of your home.
Storm Doors

Syracuse Indiana
Storm doors are a great protective addition to your Syracuse, IN, home. As another protective barrier, storm doors also offer other great benefits. When adding a screen to your storm door, your storm door also provides a pest deterrent and can help increase ventilation during the hotter months. When you hire Energy Efficient Replacements for your entry or patio door installation or replacement, we can add a storm door with a screen so you can enjoy the additional benefits. Our home improvement team can help you choose and design your storm door to complement your new entry or patio door.
Ready to add another layer of protection to your home? Contact us today, and one of our experts can answer any questions you may have as well as get you a free estimate so you know what to expect with our storm door installation service!
French Doors

Syracuse Indiana
Have you always dreamed of having french doors as the entrance to your home, whether it's your entry or patio door? At Energy Efficient Replacements, we can make your dreams a reality by installing custom french doors for your Syracuse, IN, home. French doors are a great addition to your home if you want to increase your home's value, add more natural lighting, or add more ventilation. Our main door manufacturers provide us with endless customization options such as material, color, hardware, and glass so that we can provide you with the French door you envisioned. With over two decades of experience, there isn't a home improvement team better for the job.
To start the process of getting your dream french entry or patio doors installed into your home, contact our team today, and we can provide you with your free estimate and get you scheduled to meet with one of our experts for your first consultation.