Entry & Exterior Doors Sawyer MI
Entry Door Installation

Sawyer Michigan
Transform the look of your home's exterior with superior entry doors from Energy Efficient Replacements, based in Sawyer, MI. Our custom-made products can provide enhanced security, energy efficiency, and stunning exterior design to your property. For over 20 years, we have catered to clients across the Midwest with customized door solutions, incorporating renowned brands such as Polaris® Windows & Doors to ensure maximum return on your investments. Say goodbye to loose hinges, broken locks, or leaky frames – trust our skilled professionals with a proven track record to replace your front door with a brand new one for optimal safety.
Let our team take charge of your entry door installation project from start to finish, offering specialized services in design planning and installation. All of our door installation and replacements include a free estimate and consultation.
Front & Entry Door Replacement

Sawyer Michigan
If your entry door is no longer capable of protecting your home from harsh weather, it's time to consider investing in a replacement product to restore your home's safety. Common signs such as stripped hardware, cracked glass, and drafty frames can indicate that it's time to replace your front door. At Energy Efficient Replacements, our team of experts collaborates with recognized manufacturers to offer you customized entry door designs that cater to both your functional and aesthetic preferences. As your door replacement contractor, we provide you with durable and cost-effective solutions that are built to last.
Elevate the look and functionality of your home's entryway with a custom design from Energy Efficient Replacements. Our high-quality products offer endless options for add-on features, sizing, and energy-efficient solutions.
Replacing Your Entry Doors in Sawyer MI
Your front door is one of the most crucial aspects of your home, yet it's often neglected by homeowners when purchasing a fixer-upper. At Energy Efficient Replacements, we understand that your entryway plays a significant role in maintaining the security and insulation of your home. Outdated products, broken seals, and loose hardware no longer offer adequate protection to your family, and prompt replacement is essential. Our team of home improvement experts provides top-notch entry door replacement services in Sawyer, MI, with free estimates and design consultation to help you choose the best option for your style and budget. Contact us today to start your door replacement project and enjoy the following benefits: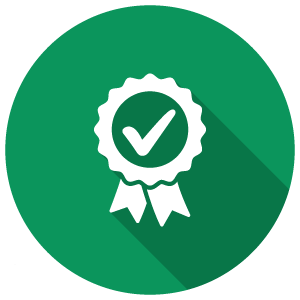 Replacing your entry door can increase your home's safety. Our door installation experts ensure that your door frames, hinges, and locks are secure before completing your project.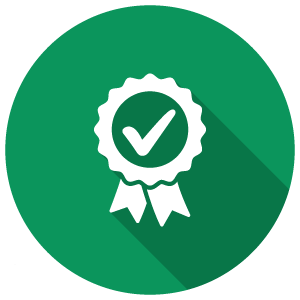 Your front door says everything about your home. Enhance your property's curb appeal with a brand-new entry door from EER. We offer custom framing, finishes, and door designs.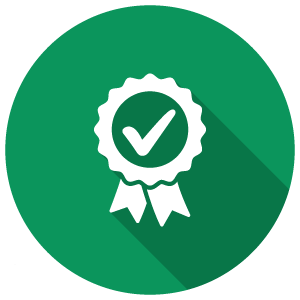 When your front door is off center or is causing a draft to enter (or leave) your home, you may notice a rise in your energy bill. A brand-new entry door seals all cracks, decreasing energy costs.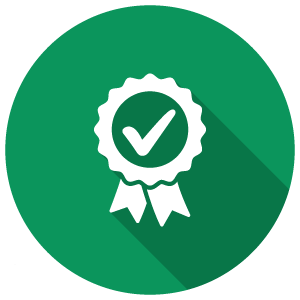 Upgrading your entry door is a great way to increase the value of your home in Granger, IN. Before selling your home, invest in an entry door replacement from EER for maximum revenue.
Styles & Options for Door Replacements

Sawyer Michigan
Undertaking a home improvement project can be a great way to improve the look and feel of your home; however, it can also be overwhelming as hundreds of design options become available to you. From color choices and wooden frames to glass options and added features, there are several areas of your entry and exterior door project that need to be considered. At Energy Efficient Replacements, we offer professional guidance to help you design your new doors and select premium products that are built to last. Whether you need specialty doors for your entryway or custom entrances for your patio, our project managers will provide support every step of the way.
With an array of styles and options at your disposal, you can create a unique and stunning entry or exterior doorway that complements your home's character. Get started today with a free estimate and consultation.
Door Guards
Specialty Doors
French Doors
Entrance Doors
Sliding Glass Doors
Exterior Door Replacement
Interior Door Replacement
Patio Doors

Sawyer Michigan
A custom patio door from Energy Efficient Replacements is one of the easiest ways to increase the value and functionality of your exterior live space. Frequent use of your old patio door can wear out the weatherproofing seals and hardware, causing small leaks and cracks in your frame. Our certified experts are ready to provide top-quality replacement products from name brands in the industry to ensure your 100% satisfaction. By replacing your patio door, you can increase your home's value, enjoy easier access to your outdoor entertainment space, and save money through added performance features. Take your pick from our range of sliding or hinged patio doors for your upcoming patio door project.
With Energy Efficient Replacements, you can create the perfect exterior patio door for your home. Our custom patio doors have earned a #1 rating in Sawyer, MI, guaranteeing exceptional quality and performance.
As a leading provider for Northern Indiana and Southwest Michigan, Energy Efficient Replacements is committed to helping you get the most out of your remodeling budget. We provide homeowners with beautiful sliding glass patio doors that are built for high performance and offer convenient access to your outdoor entertainment spaces. All of our name-brand products come with several features that give homeowners peace of mind while increasing the value of their Sawyer, Michigan home. For more information on our residential sliding glass patio doors, contact us today! Just give us a call or fill out our online form to request your free, no-obligation estimate and consultation. Here are some of the guaranteed features you'll receive with our stunning patio doors.
Top-hung screen for trouble-free operation.
Polyurethane insulation for superior efficiency.
Oversized twin tandem steel rolling system.
Quad seal weather-stripping for double protection over the industry standard.
Angled and curved frame options to customize the curb appeal of your home.
Storm Doors

Sawyer Michigan
A storm door primarily shields your entryway from inclement weather and natural deterioration. Continuous exposure to heavy rain, snow, ice, and strong winds can cause damage to your front door, requiring additional maintenance or even repairs to keep it in good condition. Fortunately, Energy Efficient Replacements provides custom storm door solutions that offer added protection to your home. Our top-quality storm doors feature large glass windows, allowing for more natural light into your home while still providing ample defense against the elements. Our products also include energy-efficient technology, safety locks, and screen integration, catering to every household's specific needs.
Safeguard your home with a new, customized storm door for your entryway. Energy Efficient Replacements provides comprehensive installation and customization services to protect homes in Sawyer, MI.
French Doors

Sawyer Michigan
Looking for a versatile option for your door replacement project? Hinged French doors have become a popular choice for homeowners in the Midwest, providing a seamless transition between indoor and outdoor spaces and allowing more natural light into your home. In addition to their aesthetic appeal, French doors come with several customization options, including multiple window sections and finishes, to make each order unique. At Energy Efficient Replacements, we specialize in French door installation and replacement services for residential homes.
Our team uses high-quality, name-brand products that come with lifetime warranties and competitive pricing. Contact us today at (574) 387-3297 in Sawyer, MI, to learn about our custom services.