Entry & Exterior Doors New Buffalo MI
Entry Door Installation

New Buffalo Michigan
Entry doors can be one of the first things people notice about our homes. If your home feels a little outdated or you just need a change, it might be time to upgrade your front door. Many residents of New Buffalo, MI will contact Energy Efficient Replacements for entry door installations. Our experts will guide you through the design and installation process so they can bring your image to life. We offer many options for you to choose from including fiberglass door frames, modern hardware, and many more. Our installation team focuses on providing quality service and are precise in their work, so your front door installation is done correctly.
Whether you are needing to make a change to your home or are needing a new front door contact Energy Efficient Replacements for your front door installation Service. Our team of professionals offers free estimates and personalized consultations. 
Front & Entry Door Replacement

New Buffalo Michigan
Over time, front doors experience wear and tear and can encounter cracks and water damage. Your front door is an important element of your home as well as a safety feature. Energy Efficient Replacements has provided New Buffalo, MI residents with entry door replacements for over twenty years. We work with top-named brands such as Polaris and Andersen to provide you with exceptional products. Our licensed home improvement contractors offer expert service so you can expect years of durability and Excellent performance. Customer satisfaction is a top priority for us. If you are not pleased with our job, we will keep working until you are pleased.
With Energy Efficient Replacements, it's our top priority to provide you with affordable and long-lasting upgrades for your front door replacement to keep your loved ones safe and protected.   
Replacing Your Entry Doors in New Buffalo
Your front door plays an important role in your home and family's safety. A weak or broken door allows unwanted guests to gain easy access into your home. With Energy Efficient Replacements, our expert contractors in New Buffalo, MI are factory trained in front door replacements. As a family-owned business, we know how important family is; that is why one of our top priorities is to provide affordable and long-lasting entry door replacements to keep your family safe. If you are not sure if you can afford to replace your entry door, we also offer financing options. Give us a call today to learn more about the additional benefits of replacing your front doors.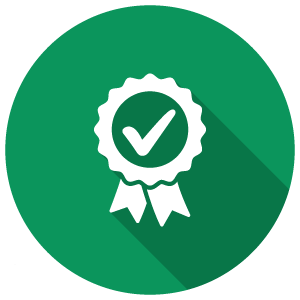 Replacing your entry door can increase your home's safety. Our door installation experts ensure that your door frames, hinges, and locks are secure before completing your project.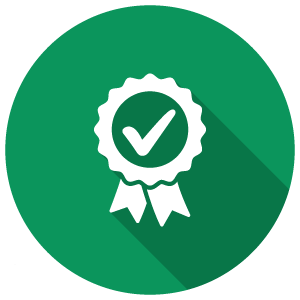 Your front door says everything about your home. Enhance your property's curb appeal with a brand-new entry door from EER. We offer custom framing, finishes, and door designs.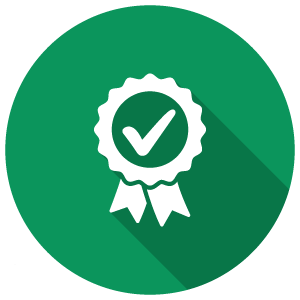 When your front door is off center or is causing a draft to enter (or leave) your home, you may notice a rise in your energy bill. A brand-new entry door seals all cracks, decreasing energy costs.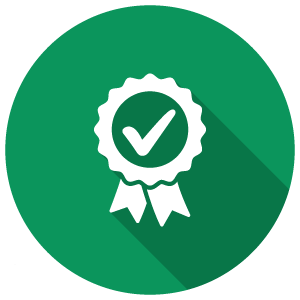 Upgrading your entry door is a great way to increase the value of your home in Granger, IN. Before selling your home, invest in an entry door replacement from EER for maximum revenue.
Styles & Options for Door Replacements

New Buffalo Michigan
Many New Buffalo, MI homeowners are hesitant to replace their front doors due to the pressure they feel from other companies on designs and estimate prices they receive for entry door replacements. At Energy Efficient Replacements, we offer free personalized estimates and won't pressure you into any unwanted designs or charges. Our team of experts will work with you in picking the material, shape, and color of your new door frame. We will show you examples of products we recommend but will not pressure you into including it in your design. Our home improvement contractors will work carefully on the details of your entry door and show you samples before we begin any work.
With Energy Efficient Replacements you don't have to stress about the pressure other companies will put on you when designing your entry door replacement Let us help you create a front door design you love.
Door Guards
Specialty Doors
French Doors
Entrance Doors
Sliding Glass Doors
Exterior Door Replacement
Interior Door Replacement
Patio Doors

New Buffalo Michigan
Many homeowners in New Buffalo, MI enjoy having easy access to their patios and outdoor spaces. With patio doors from Energy Efficient Replacements, you can have more access to enjoy your outdoor oasis along with more natural light in your home. Our licensed contractors will install high-performance customed style glass patio doors. When our specialists install a patio door, they will include safety features such as keyed dual-point lock, corrosion-resistant hardware, and innovative security mechanisms so you don't have to worry about forced entry through your patio door. Our experts will work with your budget to provide you with a glass patio door that fits your design.
Whether you need to replace your outdated patio door or are interested in getting one installed, contact Energy Efficient Replacements. Our specialist will provide you with a quality patio door that will enhance the look of your home.
As a leading provider for Northern Indiana and Southwest Michigan, Energy Efficient Replacements is committed to helping you get the most out of your remodeling budget. We provide homeowners with beautiful sliding glass patio doors that are built for high performance and offer convenient access to your outdoor entertainment spaces. All of our name-brand products come with several features that give homeowners peace of mind while increasing the value of their New Buffalo, MI home. For more information on our residential sliding glass patio doors, contact us today! Just give us a call or fill out our online form to request your free, no-obligation estimate and consultation. Here are some of the guaranteed features you'll receive with our stunning patio doors.
Top-hung screen for trouble-free operation.
Polyurethane insulation for superior efficiency.
Oversized twin tandem steel rolling system.
Quad seal weather-stripping for double protection over the industry standard.
Angled and curved frame options to customize the curb appeal of your home.
Storm Doors

New Buffalo Michigan
The best way to protect your front door from damage that rain, ice, and snow can cause is by installing a storm door. With a storm door installation from Energy Efficient Replacements, you can provide an extra layer of protection to your home's entry door. Storm doors can provide New Buffalo, MI residents with more than just protection from harsh weather; they can also protect your home from pests getting in and increase ventilation during warmer months. When our team installs a storm door, we focus on providing you with the best quality. We also take importance in protecting your home. That is why on all our projects, we provide insurance coverage to protect your property.
For an affordable way to protect your entry door contact Energy Efficient Replacements for your storm door needs. Our team will work towards providing your home with affordable door upgrades.
French Doors

New Buffalo Michigan
If you are looking for a door that can help reduce the cost of your power bill, you may want to consider a French door. These doors can quickly open and close compared to a sliding door which can take more strength and time to open. French doors can make a gorgeous addition to your house as well as provide more light access inside your home. When you contact Energy Efficient Replacements, our licensed experts will walk you through the installation process, so you are well informed on the work that will be done. We use industry-leading products and have trained staff who are experienced in door installations so that they can provide you with great quality French doors. 
If you are interested in a beautiful addition and increasing the value in your New Buffalo, MI home, contact us for a French door installation. We provide expert quality and upfront pricing, so you don't have to stress about any hidden fees.