Entry & Exterior Doors Middlebury IN
Entry Door Installation

Middlebury Indiana
Energy Efficient Replacements is the best option for custom entrance doors in Middlebury, IN, regardless of whether you're looking to increase your home's curb appeal or want a more secure front door. We are the entry door contractor of choice for residential homes in Indiana and Michigan due to our decades of experience and our unwavering commitment to excellence. All of our entry door frames, glass windows, and hardware are manufactured by Polaris® Windows & Doors, a reputable company known for creating durable and environmentally conscious products for its customers. We confidently stand behind the materials and services we offer.
If you are ready to begin your custom entry door project, our team offers free consultations and estimates. For a straightforward and stress-free process and dependable service, contact Energy Efficient Replacements today to get started.
Front & Entry Door Replacement

Middlebury Indiana
Our entry door replacement services can completely change the look and feel of your house. Without a doubt, your front door makes a significant contribution to the overall design and safety of your Middlebury, IN, home. If your main entrance has damaged hardware, a cracked frame, or no longer matches your preferred aesthetic, Energy Efficient Replacements is your best choice for upgrading your front door. For more than 60 years, our main supplier, Polaris® Windows & Doors, has been a leader in the home improvement industry and is renowned for creating windows and doors that are reliable, durable, and reasonably priced.
You have a wide variety of options when it comes to replacing your front door, from unique framing and hardware to choices for custom glass. To begin a consultation for your home improvement project, get in touch with our team right away.
Replacing Your Entry Doors in Middlebury IN
Entry doors are important for both the aesthetics of your home and the level of security you give your family. Your home's curb appeal can be negatively impacted by a broken door frame, flimsy hardware, or obvious cracks, which can also act as the perfect invitation for insects and other unwanted pests. Energy Efficient Replacements is the foremost expert on home renovation for residential properties in Middlebury, IN, offering first-rate entry door repair and replacement. When you choose to replace the front door of your home, our team is here to help you along the way. After reviewing the advantages listed below, call us for a free estimate on your entry door project. You'll be happy you did.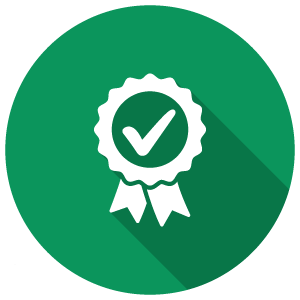 Replacing your entry door can increase your home's safety. Our door installation experts ensure that your door frames, hinges, and locks are secure before completing your project.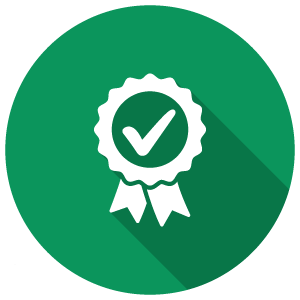 Your front door says everything about your home. Enhance your property's curb appeal with a brand-new entry door from EER. We offer custom framing, finishes, and door designs.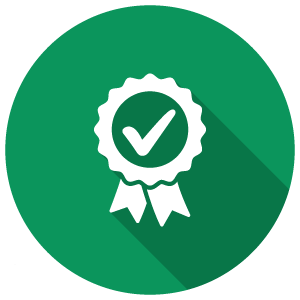 When your front door is off center or is causing a draft to enter (or leave) your home, you may notice a rise in your energy bill. A brand-new entry door seals all cracks, decreasing energy costs.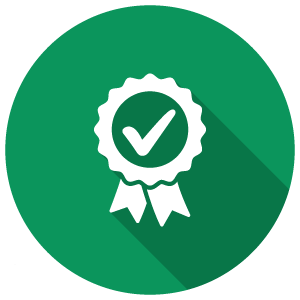 Upgrading your entry door is a great way to increase the value of your home in Granger, IN. Before selling your home, invest in an entry door replacement from EER for maximum revenue.
Styles & Options for Door Replacements

Middlebury Indiana
Polaris® Windows & Doors are a proud supplier to Energy Efficient Replacements for our residential entry door projects in Middlebury, IN. Our customers can completely customize their front doors to match the interior and exterior of their homes by choosing from a variety of customizable options for styles, hardware, and glass. For the inside or outside of your home, we provide sliding glass doors, French doors, specialty doors, entrance doors, and door guards. In order to ensure your complete satisfaction and peace of mind, our team will work with you to determine the best color, material, and shape of your door frame while also providing limited warranties from our manufacturer.
Call our staff at (574) 387-3297 right away to start your entry door replacement project and discover more about our unique style and design options. We promise that if you choose to work with us, you'll get the best service money can buy.
Door Guards
Specialty Doors
French Doors
Entrance Doors
Sliding Glass Doors
Exterior Door Replacement
Interior Door Replacement
Patio Doors

Middlebury Indiana
Energy Efficient Replacements offers reliable patio door products and installation services for homes of all sizes. Your patio doors can be fitted with high-quality locking systems to provide you with security and peace of mind all year long. In contrast to a patio door that is on a secure track, a hinged patio door can be fully opened, giving you unrestricted views of your patio, deck, or backyard. You have a choice between the two, but hinged doors offer better security and are easier to fix when issues arise. Depending on the size and trim you choose, replacing a patio door typically takes one to three hours. Middlebury, IN, residents will receive frequent updates on the installation's status.
Your patio door requires little maintenance after installation to stay in top shape, and our experts are always ready to help with any maintenance or repair needs you may have. We're in your corner when you need us, so you can always call our team.
As a leading provider for Northern Indiana and Southwest Michigan, Energy Efficient Replacements is committed to helping you get the most out of your remodeling budget. We provide homeowners with beautiful sliding glass patio doors that are built for high performance and offer convenient access to your outdoor entertainment spaces. All of our name-brand products come with several features that give homeowners peace of mind while increasing the value of their Middlebury, IN home. For more information on our residential sliding glass patio doors, contact us today! Just give us a call or fill out our online form to request your free, no-obligation estimate and consultation. Here are some of the guaranteed features you'll receive with our stunning patio doors.
Top-hung screen for trouble-free operation.
Polyurethane insulation for superior efficiency.
Oversized twin tandem steel rolling system.
Quad seal weather-stripping for double protection over the industry standard.
Angled and curved frame options to customize the curb appeal of your home.
Storm Doors

Middlebury Indiana
To provide weather protection, a storm door is a second exterior door placed in front of your entry door. Storm doors also come with screens to give your home the best ventilation possible. Energy Efficient Replacements includes storm door installation for all projects involving wood or fiberglass entry doors. Our storm doors come with an optional screen that, during the warmer months, increases airflow while keeping insects at bay. This screen and door cover offer improved energy efficiency and security assurance. For a luxurious entry door design for your Middlebury, IN, home, choose one of our custom entry door products from Polaris® Windows & Doors.
There is no such thing as too much protection when it comes to your home. Consider making a purchase of one of our reliable storm doors if you want your house to be as secure and comfortable as possible. Satisfactory results guaranteed.
French Doors

Middlebury Indiana
French doors are sometimes called French windows because they are typically made of light materials with long glass panes that extend from the floor to the ceiling. They are just as simple to open as regular doors, but because they are primarily made of glass, they allow much more heat and light from the sun to enter your home and enhance the comfort of your space. French doors are popular among Middlebury, IN, homeowners because they make it simple for them to access their patio, deck, or backyard. If you buy French doors for your house, you'll improve your security and energy efficiency. They are very attractive and highly functional and will perfectly compliment your lovely home.
Consult with our staff of professionals right away if you're thinking about installing French doors in your house. We'll work with you to improve your home and make your space even more beautiful and efficient.