Entry & Exterior Doors Elkhart IN
Entry Door Installation

Elkhart Indiana
Choose from a wide range of front door options when you choose Energy Efficient Replacements in Elkhart, IN. A custom entry door is more than just an entrance to your home; it's a necessary part of your curb appeal that can create good or bad very impressions to your guests. Whether your entry door is damaged or simply outdated, our specialists are ready to customize a brand-new entrance for your home. Our entry door installation projects include door frame design, high-quality hardware, and even shadowed glass options to truly make your entry space unique. We collaborate with Polaris Windows & Doors to select the ideal door for your home and budget.
Schedule a consultation with our entry door experts, and we'll provide a free estimate for your installation project. Explore our wide selection of features and customization options that can be tailored to your style and budget.
Front & Entry Door Replacement

Elkhart Indiana
Ensure the safety of your home while enhancing curb appeal with a custom entry door from Energy Efficient Replacements. Replacing your front door is a cost-effective project that can improve your home's energy efficiency, add modern safety features for peace of mind, and prevent natural decay like mold and moisture from occurring. Our team specializes in custom front and entry door replacement services for residential clients in Elkhart, IN and the surrounding areas. During your design consultation, we'll discuss your options for custom colors, hardware, glass window options, storm-door installation, and other features that fit your style and budget.
We collaborate with Polaris Windows & Doors to offer a wide range of high-quality products that are proven to last the lifetime of your home. Contact us today to get an estimate on your front and entry door replacement.
Replacing Your Entry Doors in Elkhart IN
If your entry door has broken seals, scratches, or loose hinges, it's time to consider a replacement from our specialists in Elkhart, IN. As your contractor, Energy Efficient Replacement will collaborate with you to design a replacement entry door that fits your budget and complements your home's design. Leaving your front door with weak hardware or a broken frame can jeopardize your family's safety and cost hundreds of dollars in damage. Don't wait until serious issues arise in your home; contact us for custom entry door replacement services. Our Polaris doors come with several benefits, like increased energy efficiency and added home value. Keep reading to learn about our guaranteed entry door benefits.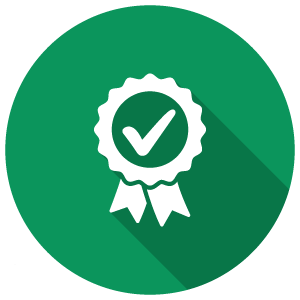 Replacing your entry door can increase your home's safety. Our door installation experts ensure that your door frames, hinges, and locks are secure before completing your project.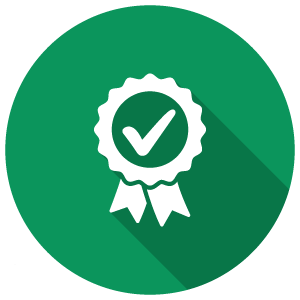 Your front door says everything about your home. Enhance your property's curb appeal with a brand-new entry door from EER. We offer custom framing, finishes, and door designs.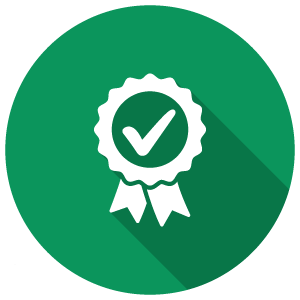 When your front door is off center or is causing a draft to enter (or leave) your home, you may notice a rise in your energy bill. A brand-new entry door seals all cracks, decreasing energy costs.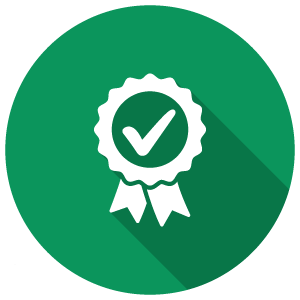 Upgrading your entry door is a great way to increase the value of your home in Granger, IN. Before selling your home, invest in an entry door replacement from EER for maximum revenue.
Styles & Options for Door Replacements

Elkhart Indiana
Our home improvement experts at Energy Efficient Replacements offer several style and design options for your door replacement project in Elkhart, IN. With an experienced design team and collaboration with Polaris Windows & Doors, you'll have endless possibilities to choose from. We'll start by showing you custom colors, hardware, and glass options, along with interior and exterior frame designs to completely transform your entry or exterior door. The first step in your custom door project is finding the right products and contractor that will protect your home. Our replacement doors undergo field testing to ensure they can withstand moisture, freezing temperatures, and daily use without wear.
Collaborate with our team and explore the style options available for your entry and exterior door replacement project. We'll work with you to bring your design to life and discuss added features through our manufacturers.  
Door Guards
Specialty Doors
French Doors
Entrance Doors
Sliding Glass Doors
Exterior Door Replacement
Interior Door Replacement
Patio Doors

Elkhart Indiana
If your patio is the prime location for entertaining family and guests, it's essential to have easy and secure access with a weather-sealed patio door. At Energy Efficient Replacements, our team specializes in custom patio door installation and replacement services for homes in Elkhart, IN. As a family-owned business, we collaborate with Polaris Windows & Doors to create safe access to your backyard through sliding glass patio doors that come in various personalized options. Our patio doors offer energy-efficient features like dual-glazed glass and highly advanced locking systems for added security. Choose from a wide range of designs that are guaranteed to last and add value to your home.
Begin your custom patio door project by contacting our team for a free estimate. We'll arrange a complimentary consultation to discuss your design requirements and help you set a budget.
As a leading provider for Northern Indiana and Southwest Michigan, Energy Efficient Replacements is committed to helping you get the most out of your remodeling budget. We provide homeowners with beautiful sliding glass patio doors that are built for high performance and offer convenient access to your outdoor entertainment spaces. All of our name-brand products come with several features that give homeowners peace of mind while increasing the value of their Elkhart, IN home. For more information on our residential sliding glass patio doors, contact us today! Just give us a call or fill out our online form to request your free, no-obligation estimate and consultation. Here are some of the guaranteed features you'll receive with our stunning patio doors.
Top-hung screen for trouble-free operation.
Polyurethane insulation for superior efficiency.
Oversized twin tandem steel rolling system.
Quad seal weather-stripping for double protection over the industry standard.
Angled and curved frame options to customize the curb appeal of your home.
Storm Doors

Elkhart Indiana
If you're looking for an extra layer of protection for your home against harsh weather, storm doors are a great solution. At Energy Efficient Replacements, we specialize in creating custom storm doors that match your home's design and offer added features like built-in screens, custom hardware, and framing. Our storm doors not only protect against severe weather but include additional security features like secondary locks and screen removal. We work with top-quality brands such as Polaris Windows & Doors and Andersen Windows & Doors to ensure our clients receive durable storm door products that will last for the lifetime of their homes.
For top-of-the-line storm door installation, choose Energy Efficient Replacements as your entry and exterior door contractor. We offer several warranty options and free estimates on all of our custom storm door projects.
French Doors

Elkhart Indiana
If you're looking to elevate the doorways in your home, French doors are one of the top choices for modern and aesthetically pleasing designs. Not only do they add sophistication to any room, but they also provide ample natural light, energy-efficient solutions, and create an openness to your space without reconstructing your home's layout. At Energy Efficient Replacements, we offer French doors that serve as the perfect entrance and exit to your outdoor space, with a range of customization options to match your style. Whether you need new French doors installed or want to replace your current ones, our services are a cost-effective way to increase the value of your home.
Custom French doors are a great addition to your home, adding value and unique upgrades that are sure to enhance your living space. Contact us today at (574) 387-3297 to get started on your French door installation project.