Entry & Exterior Doors Dowagiac MI
Entry Door Installation

Dowagiac Michigan
Transform the look of your home and increase its energy efficiency with custom entry and exterior doors from the leading home improvement company in Dowagiac, MI. Our team boasts over 20 years of experience providing top-notch door installation and replacement services to ensure your satisfaction with long-lasting protection and unmatched curb appeal. Our eco-friendly and durable products are sourced from reputable brands like Polaris® Windows & Doors and come in a wide range of customization options that cater to your specific requirements and budget. With an extensive selection of colors, styles, and hardware options, our entry door services offer limitless possibilities to reflect your unique taste and personality.
Schedule a free consultation with Energy Efficient Replacements to discuss your project needs and receive a detailed estimate. We'll walk you through our step-by-step entry door process to give you total peace of mind.
Front & Entry Door Replacement

Dowagiac Michigan
Your entryway is not only an important aspect of your home's curb appeal, but it is also a vital protection barrier against outdoor elements. A damaged, worn out, or stained door can negatively impact your home's appearance and provide inadequate safety for your family. If you are faced with damages or a poorly installed design, it may be time to consider a replacement. Energy Efficient Replacements, located in Dowagiac, MI, offers customized front and entry door replacement services. Our products, sourced from leading manufacturer Polaris® Windows & Doors, are of the highest quality and come with affordable pricing options. We offer a wide range of designs to choose from and our experienced professionals provide excellent installation services.
Upgrade your home's security, appearance, and functionality with our exceptional front door replacement services. Get in touch with our team to receive a free estimate and scheduled consultation.
Replacing Your Entry Doors in Dowagiac MI
At Energy Efficient Replacements, we understand that your entry door plays a crucial role in the safety and appearance of your home. If you need to replace a damaged or outdated entry door, our team is ready to provide expert installation services using high-quality products from Polaris® Windows & Doors. As a trusted industry leader with over 60 years of experience, Polaris® offers a wide range of customizable options, including custom glass and real wood grain doors, advanced locking systems, and weather-resistant frames. By choosing our team in Dowagiac, MI, you can rest assured that your project is in good hands. You'll have access to top-of-the-line products, expert installation services, and unmatched customer support, along with these guaranteed benefits: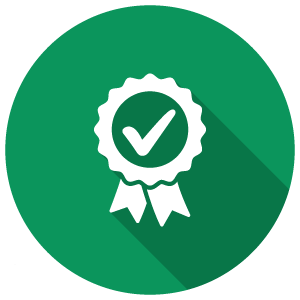 Replacing your entry door can increase your home's safety. Our door installation experts ensure that your door frames, hinges, and locks are secure before completing your project.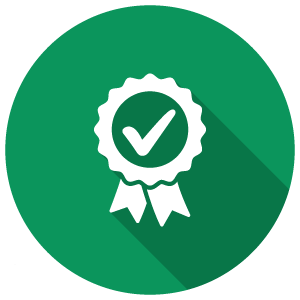 Your front door says everything about your home. Enhance your property's curb appeal with a brand-new entry door from EER. We offer custom framing, finishes, and door designs.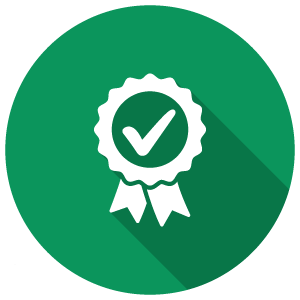 When your front door is off center or is causing a draft to enter (or leave) your home, you may notice a rise in your energy bill. A brand-new entry door seals all cracks, decreasing energy costs.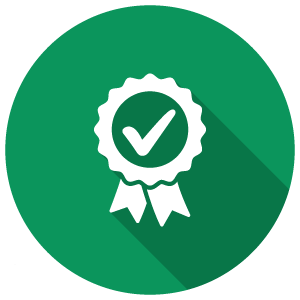 Upgrading your entry door is a great way to increase the value of your home in Granger, IN. Before selling your home, invest in an entry door replacement from EER for maximum revenue.
Styles & Options for Door Replacements

Dowagiac Michigan
If you're looking to renovate your entryway, it can be overwhelming to sift through the countless options available online. That's why it's important to choose a trusted contractor in your local area who can assist with the design process. Our team of experts in Dowagiac, MI is dedicated to providing high-quality materials from Polaris® Windows & Doors to create a custom door that perfectly fits your home. We offer personalized guidance and project management to ensure that every aspect of your project is taken care of. Our selection includes a variety of styles and hardware features, so you can find the perfect fit for your interior or exterior door.
Energy Efficient Replacements offers a diverse selection of styles and hardware options for your entry or exterior door. Contact us today to schedule a consultation with our project manager and receive a free estimate.
Door Guards
Specialty Doors
French Doors
Entrance Doors
Sliding Glass Doors
Exterior Door Replacement
Interior Door Replacement
Patio Doors

Dowagiac Michigan
Having a secure and well-functioning patio door is essential to enjoy your outdoor living space. If your current hinged or sliding patio door is damaged, it's important to consider investing in a replacement to prevent further damage. At Energy Efficient Replacements, we offer custom patio door solutions that fit your unique style and budget. Our expert team will guide you through the design process, allowing you to choose the perfect color, size, and features that suit your needs. With our professional installation services, you can enjoy quick and easy access to your patio, deck, or pool area while adding natural light to your home.
We have been providing high-quality and affordable patio door replacement services to homeowners in Dowagiac, MI since 2003. Upgrade your outdoor living experience with a custom-built patio door from our team.
As a leading provider for Northern Indiana and Southwest Michigan, Energy Efficient Replacements is committed to helping you get the most out of your remodeling budget. We provide homeowners with beautiful sliding glass patio doors that are built for high performance and offer convenient access to your outdoor entertainment spaces. All of our name-brand products come with several features that give homeowners peace of mind while increasing the value of their Dowagiac, MI home. For more information on our residential sliding glass patio doors, contact us today! Just give us a call or fill out our online form to request your free, no-obligation estimate and consultation. Here are some of the guaranteed features you'll receive with our stunning patio doors.
Top-hung screen for trouble-free operation.
Polyurethane insulation for superior efficiency.
Oversized twin tandem steel rolling system.
Quad seal weather-stripping for double protection over the industry standard.
Angled and curved frame options to customize the curb appeal of your home.
Storm Doors

Dowagiac Michigan
In the Midwest, harsh weather conditions are common year-round, making it essential to take precautions to prevent damage to your home. Protect your entryway with a custom storm door from Energy Efficient Replacements in Dowagiac, MI. This secondary door provides an additional layer of defense against unexpected weather events like strong winds, rainstorms, and freezing temperatures. Choose from a range of custom features, including screen integration and full-glass doors, to create a seamless look that complements your property.
Not only do our storm doors provide extra protection, but they also enhance the aesthetic appeal of your home. Contact us today to receive a free estimate and see why our team is the right choice for your storm door project.
French Doors

Dowagiac Michigan
French doors have been an elegant feature of homes for centuries, and with modern advancements, they're now even more versatile. With endless customization options, including glass windows, high-quality wooden frames, and weather-resistant seals, French doors are an excellent choice for both interior and exterior doorways. At Energy Efficient Replacements, we specialize in the installation and replacement of custom French doors for homes in Dowagiac, MI, and the surrounding areas. Our name-brand materials guarantee an increase in property value, added natural light, and energy-efficient solutions. With us as your contractor, you'll have access to top-quality products, a dedicated team of experts, and competitive pricing for projects of all sizes.
Contact us today at (574) 387-3297 for a free estimate and elevate your home's elegance with custom French doors. We offer step-by-step communication for each one of our entry and exterior door projects.