Entry & Exterior Doors Goshen IN
Entry Door Installation

Goshen Indiana
Enhance your home's curb appeal with stunning entry doors from Energy Efficient Replacements in Goshen, IN. Our custom products are built to maximize security, decrease wasted energy usage, and create a unique curb appeal for your property. Since 2003, our team has provided custom door solutions for clients in the Midwest, offering high-quality products from brand names like Polaris® Windows & Doors to maximize your investment. When your front door has loose hinges, broken locks, or a leaking frame, the only way to improve the safety of your home is to have a brand-new door installed by trusted professionals with industry-proven results.
Get started on your entry door installation project with Energy Efficient Replacements. Our team in Goshen, IN specializes in custom door services from initial design plans to installation.
Front & Entry Door Replacement

Goshen Indiana
When your entry door can no longer offer protection from the elements, it's time to invest in upgraded products that restore the safety of your home. Stripped hardware, broken glass, and poorly insulated frames are some of the most common signs that your front door is beyond repair and needs replacing. At Energy Efficient Replacements, our team of experts works with high-quality manufacturers to help you design a custom entry door that meets your needs in both function and design. With us as your door replacement contractor, you can expect long-lasting results and competitive prices.
Upgrade your entry door with a custom design from Energy Efficient Replacements. Our high-quality products offer endless possibilities for add-on features, sizing, and energy-efficient solutions.
Replacing Your Entry Doors in Goshen IN
One of the most important features of your home is your front door. Unfortunately, many homeowners leave this upgrade at the bottom of their list when purchasing a fixer-upper. At Energy Efficient Replacements, we believe that your entryway plays a significant role in the security and insulation of your home. Broken seals, loose hardware, and outdated products are no longer suitable to protect your family and should be replaced at your earliest convenience. Our home improvement experts offer quality entry door replacement for homes in Goshen, IN, providing free estimates and design assistance to find the perfect fit for your style and budget. Contact us today to get started, and you'll discover the following benefits: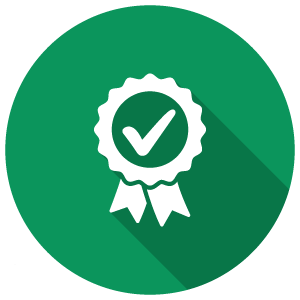 Replacing your entry door can increase your home's safety. Our door installation experts ensure that your door frames, hinges, and locks are secure before completing your project.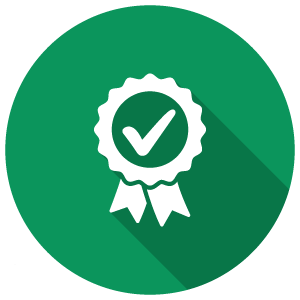 Your front door says everything about your home. Enhance your property's curb appeal with a brand-new entry door from EER. We offer custom framing, finishes, and door designs.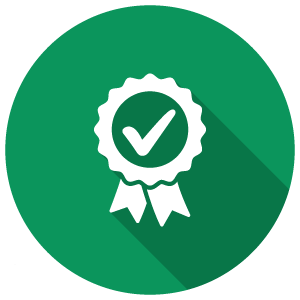 When your front door is off center or is causing a draft to enter (or leave) your home, you may notice a rise in your energy bill. A brand-new entry door seals all cracks, decreasing energy costs.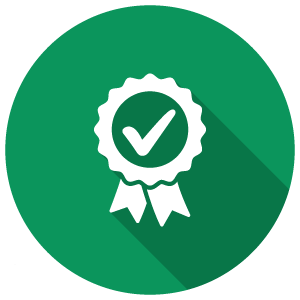 Upgrading your entry door is a great way to increase the value of your home in Granger, IN. Before selling your home, invest in an entry door replacement from EER for maximum revenue.
Styles & Options for Door Replacements

Goshen Indiana
Home improvement projects can be extremely exciting, that is until you notice just how many options are available for you to choose from. When it comes to your entry or exterior door replacement, you'll find hundreds of colors, frame styles, glass options, and added features to choose from that can be overwhelming, to say the least. At Energy Efficient Replacements, we offer professional assistance when designing your new doors and pair you with high-quality products that are guaranteed to last. From specialty doors for your entryway to custom entrances for your patio space, our project managers will help you every step of the way.
Ready to get started on your project? With dozens of styles and options to choose from, you can create a stunning entry or exterior doorway that is truly unique to your home. Contact us today for a free estimate and consultation.
Door Guards
Specialty Doors
French Doors
Entrance Doors
Sliding Glass Doors
Exterior Door Replacement
Interior Door Replacement
Patio Doors

Goshen Indiana
If you and your family spend most of your time outdoors, constant use of your old patio door has likely worn the weatherproofing seals and hardware, causing small leaks and cracks in your frame. When your patio door is no longer energy-efficient for your home, our certified experts are here to offer high-quality products for replacement. Not only will replacing your patio door increase the value of your home, but it will provide easier access to your outdoor entertainment space and save you money with added performance features. Choose from our range of sliding or hinged patio doors for your upcoming patio door project.
Outdoor spaces are one of the most-used areas of homes in the Midwest. Create the perfect exterior patio door for your home with help from Energy Efficient Replacements. Our custom patio doors are rated #1 in Goshen, IN.
As a leading provider for Northern Indiana and Southwest Michigan, Energy Efficient Replacements is committed to helping you get the most out of your remodeling budget. We provide homeowners with beautiful sliding glass patio doors that are built for high performance and offer convenient access to your outdoor entertainment spaces. All of our name-brand products come with several features that give homeowners peace of mind while increasing the value of their Goshen, IN home. For more information on our residential sliding glass patio doors, contact us today! Just give us a call or fill out our online form to request your free, no-obligation estimate and consultation. Here are some of the guaranteed features you'll receive with our stunning patio doors.
Top-hung screen for trouble-free operation.
Polyurethane insulation for superior efficiency.
Oversized twin tandem steel rolling system.
Quad seal weather-stripping for double protection over the industry standard.
Angled and curved frame options to customize the curb appeal of your home.
Storm Doors

Goshen Indiana
The main purpose of a storm door is to protect your entryway from harsh weather and natural decay. When excess rain, snow, ice, and strong winds are constantly penetrating your front door, it can require additional maintenance and even repairs to keep it in good condition. With a custom storm door from our team at Energy Efficient Replacements, you can ensure added defense to your home while allowing more natural light into your home with the large glass windows that make up the protective surface. Our company specializes in high-quality storm door products that feature energy-efficiency technology, safety locks, and screen integration to meet the needs of every home.
Protect your residence with a brand-new storm door for your entryway. Energy Efficient Replacements offers complete customization and installation services to protect your home in Goshen, IN.
French Doors

Goshen Indiana
Are you looking for a versatile option for your door replacement project? Hinged French doors have become a popular choice for homeowners in the Midwest, creating natural light and easy access to interior or exterior spaces within your property. Not only are French doors one of the most aesthetically pleasing designs on the market, but they offer several window sections and customization options that make each order unique. Energy Efficient Replacements specializes in French door installation and replacement services for residential homes, using name-brand products that come with lifetime warranties and competitive pricing.
French doors are the perfect choice for adding natural light and creating easy access to your outdoor spaces. Contact our team at (574) 387-3297 in Goshen, IN for reliable French door installation to learn about our custom services.