Roofing Installation & Roof Repairs South Bend IN
Top Roofing Company

South Bend Indiana
Energy Efficient Replacements has served the South Bend, IN, community with high-quality roofing services since 2003. We understand the significance of having a well-maintained roof for your home's overall health and visual appeal. If you're dealing with a damaged roof, our team of skilled contractors is here to offer reliable solutions such as complete shingle replacement, roof tear-offs, and thorough inspections. As a comprehensive roofing company, we're equipped to handle any job, big or small. Regarding roofing installation and replacements, we partner with leading industry names to ensure you receive durable, long-lasting products.
You can trust our home improvement team for all your roofing needs. Whether you require roofing repairs, inspections, or installations, our team can assist you. Contact us today to schedule a consultation with a specialist and receive a free estimate.
New Roof Installation

South Bend Indiana
Looking for a reliable and skilled team of roofers to install roofing on your new building in South Bend, IN? Look no further than Energy Efficient Replacements. Our expert roofing team utilizes high-quality materials and professional installation techniques to ensure that your new roof will remain durable and long-lasting for years to come. We can accommodate your unique style and budget with a range of options, including asphalt shingles and metal roofing. In addition to new installations, we also offer repairs, maintenance, and inspections to keep your new roofing in top condition. With decades of experience in the industry, we are confident that our team is the best fit for your new roofing installation.
Invest in your home's protection today by scheduling a consultation with one of our experienced roofing experts and receive a free estimate upon request. Contact us now at (574) 387-3297 to get started.
New Roof Installation in South Bend IN
Our team of expert roofers is available to assist the South Bend, IN, community whether you're upgrading your existing roof or installing a new one. We take pride in delivering customized roofing installation service that meets your unique requirements and using top-quality materials sourced from leading manufacturers in the industry. Our primary goal is to offer you a dependable roofing installation service that guarantees complete customer satisfaction and roofing that you can depend on for many years. Energy Efficient Replacements is the top choice for your roofing project, offering a variety of benefits such as: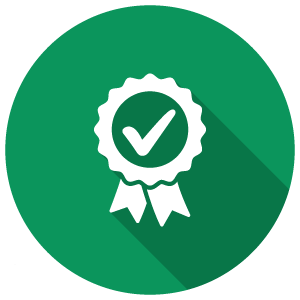 Is your outdated roof causing your home to lack in appearance? Improve your curb appeal with high-quality roof replacement services from our full-service roofers.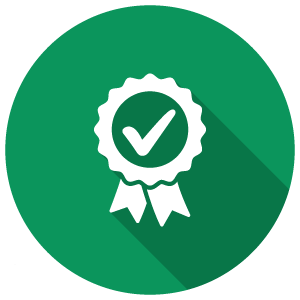 Installing a new roof and shingles greatly increases the energy-efficiency of your HVAC systems. Avoid overpaying on your energy bill with a new roof installation.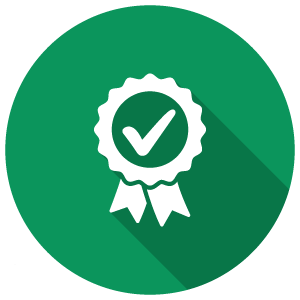 Replacing your roof guarantees an increase in the value of your home. A quality roof shows potential home buyer that your property is well cared for and maintained.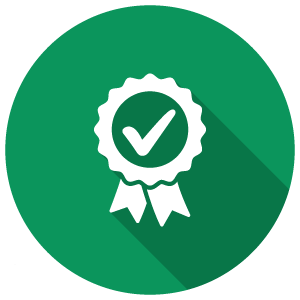 If your roof has missing shingles or cracks in your foundation, your home's safety could be jeopardized. Protect your home with our roof installation services.
Roof Inspections

South Bend Indiana
Regular roof inspections play a vital role in safeguarding the health and security of your home. At Energy Efficient Replacements, our team of expert roof inspectors provides comprehensive roof inspections that identify potential problems before they become major. Our inspections thoroughly evaluate your roof's structural integrity, check for mold, and determine if any shingles need replacing or are missing. By catching problems early on, we can help you avoid costly repairs in the future by offering solutions right away. For residents in South Bend, IN, we are the go-to team for the job with decades of experience in the field.
Contact us today to schedule a roof inspection, and rest easy knowing your roof is in capable hands. Plus, we offer free estimates upon request, so you know what to expect upfront.
Roofing Replacement

South Bend Indiana
Your roof undergoes wear and tear over time due to harsh weather conditions and aging. Since the typical lifespan of a roof is around twenty years, it is crucial to be aware of when it is time for a replacement. Thanks to new technology and advancements in asphalt shingle production, a new roof can now last twice as long as the older roofing. Therefore, if you're experiencing issues such as mold growth, missing shingles, or leaking, it may be time to consider a roofing replacement with the help of Energy Efficient Replacements. With various customization options, we will work with you in choosing your roofing to ensure you get the ideal roofing for your home.
Our team provides roofing replacements with a lifetime warranty, ensuring long-lasting and dependable roofing. Are you ready to upgrade your South Bend, IN, residence? Call us now to schedule your roofing replacement consultation.
Roof Tear-Offs

South Bend Indiana
At Energy Efficient Replacements, we don't believe in installing new roofing over damaged or rotting existing roofing. Instead, we prefer to start with a clean slate to ensure you receive the best roofing possible. To provide the best roof installation services in South Bend, IN, we offer roof tear-off services prior to starting your roofing installation. This approach also enables us to identify any underlying issues that may have been concealed beneath your old roofing so we can address them beforehand. Our trained and highly skilled home improvement team, with decades of experience, are the experts to count on for both your roof tear-off service and roofing installation.
To obtain a free estimate, speak with one of our specialists about our roof tear-off and installation services. We take pride in providing our community with dependable, long-lasting roofing solutions.
Full-Service Roofers

South Bend Indiana
When it comes to your roofing needs in South Bend, IN, Energy Efficient Replacements stands out as the top team of roofing specialists. As a full-service roofing company, we provide comprehensive solutions such as roofing repairs, roofing replacements, roofing tear-offs, roofing installations, and roofing inspections. We go beyond merely installing roofs to ensure that your entire roofing system receives proper care. Given that roofing is a protective barrier against harsh weather, it is essential to ensure it is well-maintained. By relying on our team of experts, you can expect high-quality results with long-lasting products and precise installations and repairs.
To learn more about our full-service roofing solutions, contact us today. We'll provide you with a free estimate upon request for any of our roofing services and schedule you for a consultation with one of our home improvement specialists.