Roofing Installation & Roof Repairs Elkhart IN
Top Roofing Company

Elkhart Indiana
For property owners in Elkhart, IN, investing in a brand-new roof for their home or business requires a team of experts to ensure proper installation. With Energy Efficient Replacement, we have decades of experience replacing and installing entire roofing systems for structures of all sizes. Our roofers acknowledge the significance of a properly installed and insulated roof, which is why we take pride in delivering top-of-the-line services to ensure our clients' safety and comfort. Whether you require a new roof installation for your construction project or complete tear-off services and replacement shingles, we are here to provide unbeatable upgrades and roof protection for your property.
Get in touch with our team for a free estimate on your roofing installation or replacement project. As the #1 roofing company in Bristol, IN, you can depend on us for long-lasting solutions to your property's most crucial surface.
New Roof Installation

Elkhart Indiana
When there is significant damage done to your roofing system, stripping the materials down to the wooden structure and installing brand new products are often the only way to ensure your home's safety. All of our roofing services will start with a comprehensive inspection to determine the cause and location of any damage that has occurred. With Energy Efficient Replacements as your contractor, we will meticulously examine your roof for any leaks, absent shingles, inadequate ventilation, or mold to determine the course of action for your new roof installation. We use exclusive products to guarantee that every layer of your new roof is installed to endure the natural weather elements for the entire lifecycle of your home. With years of experience and an unwavering commitment to excellence, our roofing company has established a reputation for providing exceptional craftsmanship.
Receive a free estimate today for your roofing installation project and discover the transformation that our team can bring to your roof. Discuss our custom new roof features to see how you can enhance your home's curb appeal.
New Roof Installation in Elkhart IN
Energy Efficient Replacements has been an innovator in roofing installation and replacement for Elkhart, IN residences since 2003. Since then, we've taken pride in our ability to execute custom new roof installation projects for our clients in the Midwest. With our high-quality shingles and industry-approved installation techniques, we guarantee long-lasting results for your roofing system. When the damage to your shingles is spread across your roof, we suggest having a brand-new roof installed to ensure that there are no concealed leaks or tears underneath. By choosing our team for your new roof installation project, you can guarantee the following advantages: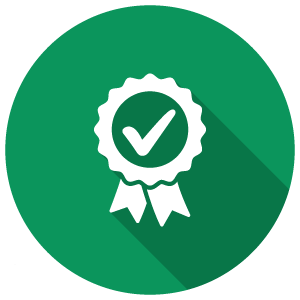 Is your outdated roof causing your home to lack in appearance? Improve your curb appeal with high-quality roof replacement services from our full-service roofers.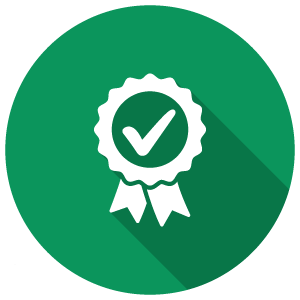 Installing a new roof and shingles greatly increases the energy-efficiency of your HVAC systems. Avoid overpaying on your energy bill with a new roof installation.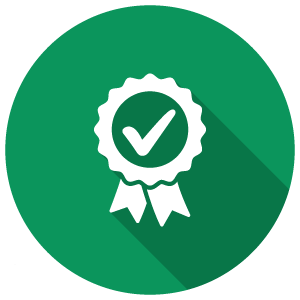 Replacing your roof guarantees an increase in the value of your home. A quality roof shows potential home buyer that your property is well cared for and maintained.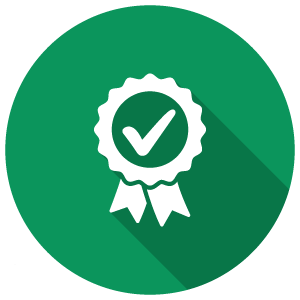 If your roof has missing shingles or cracks in your foundation, your home's safety could be jeopardized. Protect your home with our roof installation services.
Roof Inspections

Elkhart Indiana
Regular roof inspections are an integral part of maintaining your home. They discover potential defects with your underlayment or shingles and can instigate repairs to eliminate expenses down the road. At Energy Efficient Replacements, we suggest having your roof inspected at least once a year or after severe weather events to guarantee that it's functioning properly. During a roof inspection, our skilled roofers will check every inch of your roof for signs of wear such as leaks, missing shingles, or mold growth. If any issues are detected, we'll provide a detailed report of recommended repairs and replacement options to choose from. By addressing these issues promptly, you can prevent further damage to your home and save yourself potentially thousands of dollars in repair costs later on.
Energy Efficient Replacements is here to ensure the longevity of your roofing system. Contact us today at (574) 387-3297 to schedule your roof inspection and receive a free project estimate.
Roofing Replacement

Elkhart Indiana
At Energy Efficient Replacements, we know that timely roof replacement is crucial to the safety and longevity of your home. But how do you know when it's time to replace your roof? Common issues such as missing or damaged shingles, structural sagging, uneven roof lines, water damage, or visible signs of aging are sure signs that it's time for a roofing replacement service. Waiting too long to replace your roof can lead to further damage on both the inside and exterior of your property. Since 2003, our skilled roofers have provided reliable and high-quality roofing replacement services to keep homes in Elkhart, IN protected from the elements.
Don't wait until it's too late – contact our team today for a free quote on your roofing replacement project. Our goal is to ensure your 100% satisfaction not only our products but our efficiency of installation. Get started today to protect your home.  
Roof Tear-Offs

Elkhart Indiana
So, you're looking to upgrade your roof. Which service is better? Roof tear-off or complete roofing replacement? Roof tear-offs include starting your project with a blank slate. This means replacing everything from the ice and water barrier and underlayment to the shingles and interior insulation. At Energy Efficient Replacements, we use high-quality products from our name-brand manufacturers to ensure the longevity of your new roof. With state-of-the-art equipment and years of experience under our belt, we'll perform quick and efficient roof tear-off services to complete restore the strength and protecting ability of your roofing system.
Learn more about our complete roof tear-off services in Elkhart, IN. We'll prep your roof, remove damaged material, and lay down fresh, high-quality shingles to ensure the performance of your home's roof.
Full-Service Roofers

Elkhart Indiana
Energy Efficient Replacements is a top-rated full-service roofing company that has served Elkhart, IN residents for over 20 years. With years of training and experience, our team is well-versed in the latest high-end roofing products, shingles, underlayment, and installation techniques to ensure the longevity of your home's roof. Whether you need a routine inspection or a complete roof installation service, we provide precise and long-lasting results for each one of our projects. Our trained full-service roofers are skilled at identifying leaks, damaged shingles, and other hazards that could threaten your home. With us as your roofing contractor, you can have total peace of mind and confidence in your roofing system.
Our full-service roofers are the #1 choice for homeowners and commercial projects in the Midwest. We guarantee our products with a 20–50-year extended manufacturer warranty to ensure the safety and longevity of your home.