Entry & Exterior Doors Bristol IN
Entry Door Installation

Bristol Indiana
One of the first things guests and passersby will see is your front door. It is meant to be an inviting element that not only adds aesthetic value but can offer the safety your family needs for total peace of mind. Whether your entry door is damaged or just needs to be updated with the rest of your home, Energy Efficient Replacements is here to help. We specialize in entry door installation for residential homes in Bristol, IN, handling everything from custom door frames and hardware to shadowed glass windows. Before designing your new front door, our experts will measure your door frame and work with our partner, Polaris Windows & Doors to find the perfect selection for your home.
Schedule a consultation with our entry doors experts and receive a free estimate on your installation project. We offer free estimates and will discuss warranty and pricing options that meet your needs.
Front & Entry Door Replacement

Bristol Indiana
Are you looking for ways to upgrade your home's curb appeal? A custom entry door is one of the easiest and most affordable projects you can invest in for added value and aesthetics. If you have an older home and the front door is an original installation to your home, chances are they lack the efficiency needed to regulate temperature and prevent moisture from infiltrating the frame. Energy Efficient Replacements specializes in custom front and entry door replacement services for homes in Bristol, IN and the surrounding areas. We'll work with you to select a brand-new door, frame, and hardware that matches your style and budget. Our team works with Polaris Windows & Doors to make sure you have a wide selection with guaranteed quality products.
Reach out to our team today for a free estimate on your front and entry door replacement. We have years of experience as an industry leaders to make sure your project exceeds your expectations.
Replacing Your Entry Doors in Bristol IN
When your entry door is suffering from broken seals, scratches, or loose hinges, it's time to invest in a replacement from Energy Efficient Replacements. As your contractor, we will work with you to customize a replacement entry door that not only meets your budget but complements your home's design as well. Leaving your front door with weak hardware or a broken door frame can jeopardize your family's safety. Don't wait until these damages cause issues in your home; contact our team in Bristol, IN. Our entry door replacement services offer several benefits, from increased energy efficiency to added home value. Keep reading to discover our guaranteed entry door benefits.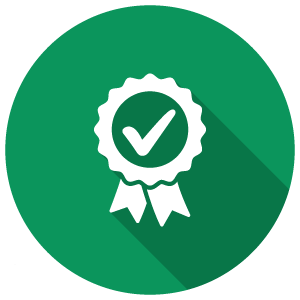 Replacing your entry door can increase your home's safety. Our door installation experts ensure that your door frames, hinges, and locks are secure before completing your project.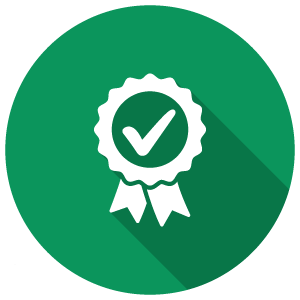 Your front door says everything about your home. Enhance your property's curb appeal with a brand-new entry door from EER. We offer custom framing, finishes, and door designs.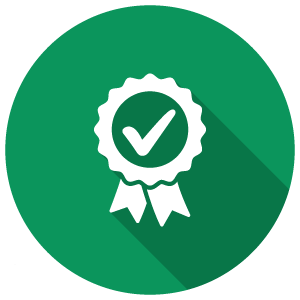 When your front door is off center or is causing a draft to enter (or leave) your home, you may notice a rise in your energy bill. A brand-new entry door seals all cracks, decreasing energy costs.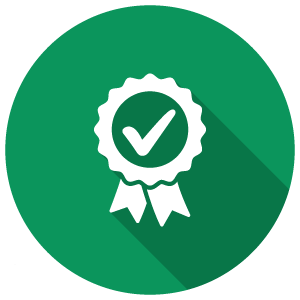 Upgrading your entry door is a great way to increase the value of your home in Granger, IN. Before selling your home, invest in an entry door replacement from EER for maximum revenue.
Styles & Options for Door Replacements

Bristol Indiana
Customizing entry and exterior doors for residential homes in our specialty. At Energy Efficient Replacements, our design team will work with you to create a stunning door that embodies your home. From custom colors, hardware, and glass options to designing your indoor and outdoor frame, the possibilities for your door project are endless. Creating an entry or exterior door first entails finding the right products that will protect your home. At our shop in Bristol, IN, we are proud manufacturers of Polaris Windows & Doors that offer lifetime warranties and long-lasting durability. Our products are field tested to ensure they can withstand moisture, freezing temperatures, and daily use.
Get in touch with our experts at (574) 387-3297 to browse through the style options for your door replacement project. We will work with you every step of the way to provide peace of mind and quality results.
Door Guards
Specialty Doors
French Doors
Entrance Doors
Sliding Glass Doors
Exterior Door Replacement
Interior Door Replacement
Patio Doors

Bristol Indiana
Is your patio the #1 place for family and guests to entertain? If so, it's important to have easy and safe access to the outdoors with stunning patio doors. At Energy Efficient Replacements, our team specializes in custom patio door installation and replacement services for homes in Bristol, IN. Our family-owned business works with Polaris Windows & Doors to create secure access to your backyard through sliding glass patio doors that come in a variety of personalized options. From energy-efficient features like dual-glazed glass to highly advanced locking systems for added security, our patio doors are guaranteed to last and add value to your home.
Get started on your custom patio door project, and reach out to our team for a free estimate. We will schedule a complimentary consultation to discuss your design needs and help you create a set budget.
As a leading provider for Northern Indiana and Southwest Michigan, Energy Efficient Replacements is committed to helping you get the most out of your remodeling budget. We provide homeowners with beautiful sliding glass patio doors that are built for high performance and offer convenient access to your outdoor entertainment spaces. All of our name-brand products come with several features that give homeowners peace of mind while increasing the value of their Bristol, IN home. For more information on our residential sliding glass patio doors, contact us today! Just give us a call or fill out our online form to request your free, no-obligation estimate and consultation. Here are some of the guaranteed features you'll receive with our stunning patio doors.
Top-hung screen for trouble-free operation.
Polyurethane insulation for superior efficiency.
Oversized twin tandem steel rolling system.
Quad seal weather-stripping for double protection over the industry standard.
Angled and curved frame options to customize the curb appeal of your home.
Storm Doors

Bristol Indiana
Storm doors are a secondary outer door that provides an additional barrier to your entry door against severe weather. When you choose Energy Efficient Replacements, we'll customize a storm door that blends with the design of your home while offering additional features like built-in screens, custom hardware, and framing. Not only do storm doors provide safety from unpredictable weather, but they add extra protection to your family with a second locking system in addition to your entry door. We work with Polaris Windows & Doors as well as Andersen Windows & Doors to offer our clients high-quality products that are guaranteed to last the lifetime of your home.
To request a custom storm door installation, contact our team in Bristol, IN and receive a free estimate and initial consultation before getting started. Also, don't forget to ask about our warranty options!
French Doors

Bristol Indiana
If you're a homeowner looking to enhance the elegance of your home's interior, consider installing French doors. Not only do they add a touch of sophistication to any room, but they also provide an excellent source of natural light while making your space seem private yet open in design. Our French doors at Energy Efficient Replacements serve as the perfect exit and entrance to your outdoor space and offer a variety of customization options to match your aesthetic. Whether you need new French doors installed or are wanting your current doors replaced, our services are a cost-effective way to improve the energy efficiency of your home while increasing its value.
When it comes to installing French doors in your home, it's important to choose a professional contractor who has the experience and expertise to ensure your doors are installed correctly. Contact us today to get started on your project in Bristol, IN.